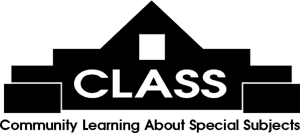 Some Art Works and CLASS-sponsored events (receptions, fundraisers) are held at the Litchfield Exchange; others (Moveable Feasts, Kimbel Concert Series, and Women's Retreats) are held other locations.
Click on class number 531 here or below to complete the enrollment form:
531 - Tails from SC CARES

Instructor: Cindy Hedrick
Dates: Mar 1, 2021 to Jan 1, 1970
Time: From 12:00 AM to 12:00 AM
Materials:
Class Cost: $17.50
Is Class Open? yes
Description: For 13 years, Cindy Hedrick and soulmate Skip Yeager (owners of Sweetie's on Front Street in Georgetown) operated an exotic animal sanctuary on acreage outside Georgetown. The story of how the SC Coastal Animal Rescue & Education Sanctuary came to be, was instrumental in the healthy and happy lives of scores of exotics, farm animals, and non-releasable wildlife, and ultimately had to be dismantled is both inspiring and heartbreaking. While aimed to raise awareness and compassion in middle school children for the creatures that share their world, Cindy's natural approach to telling the tales of just a few of the characters the sanctuary rescued is a lesson in memoir writing and a tearful/joyful read for animal lovers of all ages.