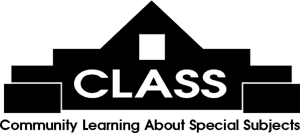 Some Art Works and CLASS-sponsored events (receptions, fundraisers) are held at the Litchfield Exchange; others (Moveable Feasts, Kimbel Concert Series, and Women's Retreats) are held other locations.
Click on class number 301 here or below to complete the enrollment form:
301 - Water Body Works

Instructor: Linda Ketron
Dates: Jan 3, 2023 to Dec 30, 2023
Time: From 7:30 AM to 8:30 AM
Materials: Bring your own towel
Class Cost: $72.00
Is Class Open? Yes
Description: Linda (water instructor for the past 30 years) teaches a full-body toning class at the Litchfield Beach & Golf Resort Indoor Pool on Tuesdays, Thursdays, and Saturdays. Drop-in fee - $8; 12-class punch pass - $72 cash, check or credit card (good for however long it takes you to attend a dozen classes, a month or three months, your choice!). Changing room/showers/lockers available; bring your own towel and a lock&key, if desired. Access code will be shared upon registration with www.ClassAtPawleys.com or call 843.235.9600. For more information, contact [email protected].