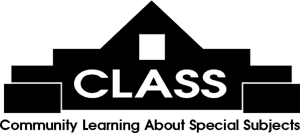 Some Art Works and CLASS-sponsored events (receptions, fundraisers) are held at the Litchfield Exchange; others (Moveable Feasts, Kimbel Concert Series, and Women's Retreats) are held other locations.
Click on class number 421 here or below to complete the enrollment form:
421 - A Simple Guide to the iPhone and iPad

Instructor: Carl DiLorenzo
Dates: Apr 29, 2021 to May 27, 2021
Time: From 10:30 AM to 12:00 PM
Materials: Book purchase from instructor, $20.
Class Cost: $100.00
Is Class Open? Yes
Description: Whether a long-time user of Apple products or a brand new convert, you will feel more confident following this 5-week series with former OLLI instructor (after 35 years with IBM as a computer Software and Hardware Engineer and Information Technology consultant, and an Apple enthusiast from 2007 on). Carl wrote the book with step-by-step instructions, so you can focus on the lecture and not on taking notes. Held in the Litchfield Exchange (14363 Ocean Hwy, behind Applewood House of Pancakes). Masks required, tables socially distanced.