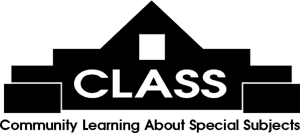 Some Art Works and CLASS-sponsored events (receptions, fundraisers) are held at the Litchfield Exchange; others (Moveable Feasts, Kimbel Concert Series, and Women's Retreats) are held other locations.
Click on class number 530 here or below to complete the enrollment form:
530 - Pawleys Island: Seasons of Light

Instructor: Tanya Ackerman
Dates: Nov 27, 2020 to Jan 1, 1970
Time: From 12:00 AM to 12:00 AM
Materials:
Class Cost: $40.00
Is Class Open? yes
Description: The long-awaited sequel to award-winning photojournalist Ackerman's pictorial celebration of Pawleys Island (Chasing the Light) is almost here! The unique beauty of "the blessed isle" through the four seasons arrives just in time for holiday gift-giving or self-treating.With thousands of followers on her daily Facebook postings of new images of the beach, the creek and the river, Tanya's reputation for "painterly" photography is rivaled only by her reputation for seeing (and sharing) the humor in nature. After taking home the coveted South Carolina Press Association's "Photojournalist of the Year" for all weekly newspapers four years (including 2019), she was named all around "Best of the Best" by SCPA for 2019!