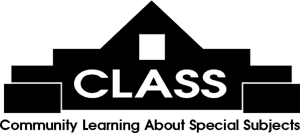 Some Art Works and CLASS-sponsored events (receptions, fundraisers) are held at the Litchfield Exchange; others (Moveable Feasts, Kimbel Concert Series, and Women's Retreats) are held other locations.
Click on class number 529 here or below to complete the enrollment form:
529 - Our Vanishing Americana: A South Carolina Portrait

Instructor: Mike Lassiter
Dates: Nov 15, 2020 to Jan 1, 1970
Time: From 12:00 AM to 12:00 AM
Materials:
Class Cost: $44.95
Is Class Open? yes
Description: A decade after his hugely successful "North Carolina Portrait," Lassiter debuts his companion work on its sister state to the south. Traveling backroads and bypassed communities in each of South Carolina's 46 counties, he has captured the world of our grandparents, our parents and, for some of us, our youth. Get a preview of Lassiter's future SCETV special on the disappearing general stores, hardware stores, barber shops, groceries and other family-owned businesses.