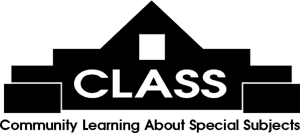 Some Art Works and CLASS-sponsored events (receptions, fundraisers) are held at the Litchfield Exchange; others (Moveable Feasts, Kimbel Concert Series, and Women's Retreats) are held other locations.
Click on class number 527 here or below to complete the enrollment form:
527 - Sandy Island ... forever

Instructor: Linda Ketron, editor & Anne Malarich, photography editor
Dates: Sep 1, 2020 to Jan 1, 1970
Time: From 12:00 AM to 12:00 AM
Materials:
Class Cost: $40.00
Is Class Open? yes
Description: A team of essayists, photographers, artists and editors completed the three-year project to capture in words and images the world of Sandy Island, one of America's largest, undeveloped islands. The intent is to provide a satisfying armchair appreciation of what has been preserved and why it matters. Sample the rich history of Sandy Island with Susan Hoffer McMillan, the Huntington/Brookgreen Garden connection to the island with Robin R. Salmon, the people of Sandy Island with Vennie Deas Moore, how the efforts of multiple individuals and agencies guaranteed the conservation of the island with Virginia and Dana Beach, and a natural history tour of Sandy Island with Linda Ketron and Anne Malarich.