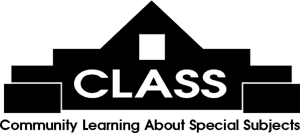 Some Art Works and CLASS-sponsored events (receptions, fundraisers) are held at the Litchfield Exchange; others (Moveable Feasts, Kimbel Concert Series, and Women's Retreats) are held other locations.
Click on class number 526 here or below to complete the enrollment form:
526 - McKenzie Beach Memories

Instructor: Johnny Ford, Ron Daise, Natalie Daise
Dates: Aug 1, 2020 to Jan 1, 1970
Time: From 12:00 AM to 12:00 AM
Materials: Available at Art Works, Brookgreen Gardens, Litchfield Books, My Sisters Books, Original H
Class Cost: $16.95
Is Class Open? yes
Description: Johnny L. Ford recounted a special summer memory to Ron and Natalie who in turn wrote and painted the story of his connection to the property on Ocean Highway in Pawleys. Ruins of an old motel are all that's left of a well-known vacation resort for African Americans from a time when direct access to the Atlantic oceanfront in the Jim Crow South was extremely limited. Natalie's vibrant illustrations and Ron's sonorous voice bring Johnny's story to life. The original paintings can be viewed in the Wall Lowcountry Center's Learning Lab 1 through Oct. 15.