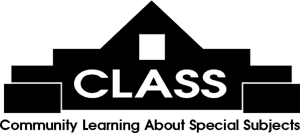 Some Art Works and CLASS-sponsored events (receptions, fundraisers) are held at the Litchfield Exchange; others (Moveable Feasts, Kimbel Concert Series, and Women's Retreats) are held other locations.
Click on class number 525 here or below to complete the enrollment form:
525 - More ... Beach House Card Tricks

Instructor: R. Marc Davison
Dates: Jun 15, 2020 to Jan 1, 1970
Time: From 12:00 AM to 12:00 AM
Materials:
Class Cost: $29.00
Is Class Open? Yes
Description: Every family has one – a magician, a card trickster – might be Dad, might be a favorite uncle or your younger sister. And now you have JUST the ticket for any gift-giving opportunity: Marc Davison's "Beach House" and "More … Beach House Card Tricks." Thoroughly researched and beautifully packaged, these two volumes provide hours upon rainy hours of enjoyment at the beach, in the mountains, during virus quarantine or hurricane evacuation. And if YOU are the card shark, amaze your kids, grands, nieces & nephews with mind-boggling impromptu card tricks at family get-togethers.