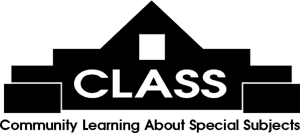 Some Art Works and CLASS-sponsored events (receptions, fundraisers) are held at the Litchfield Exchange; others (Moveable Feasts, Kimbel Concert Series, and Women's Retreats) are held other locations.
Click on class number 524 here or below to complete the enrollment form:
524 - Poetry from a Southern Heart

Instructor: John Philip Mathis
Dates: Apr 15, 2020 to Jan 1, 1970
Time: From 12:00 AM to 12:00 AM
Materials:
Class Cost: $14.95
Is Class Open? Yes
Description: A collection of works written for all life's occasions – celebratory, sad, loving and mad – in John Mathis' unique and accessible voice. Whether a send-off to a retiring colleague or achievement of a niece's Sweet Sixteen, the narrative of a hunting trip gone wackily wrong or a love gone miraculously right, Mathis has "journaled" his life in rhyme and free verse for the past seven decades – and the published collection is a dream come true.