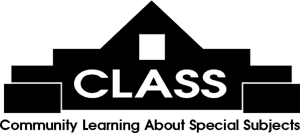 Some Art Works and CLASS-sponsored events (receptions, fundraisers) are held at the Litchfield Exchange; others (Moveable Feasts, Kimbel Concert Series, and Women's Retreats) are held other locations.
Click on class number 521 here or below to complete the enrollment form:
521 - Pawleys Island: An Old Man' s Love Story

Instructor: Robert (Mac) McAlister
Dates: Feb 15, 2020 to Jan 1, 1970
Time: From 12:00 AM to 12:00 AM
Materials:
Class Cost: $14.95
Is Class Open? Yes
Description: This unique memoir of one person's personal experiences about Pawleys Island spans 70 years from the 1940s through the present. Mac began visiting the island in the late 1940s, and he has visited or lived on Pawleys during part of each year, spending high school and college summers there, living in the back of the Pawleys Island Drugstore, and observing what went on at the Lafayette Pavilion. Returning from active duty in the Navy in 1960, he served as planner and overseer of the new Pawley Pavilion and met his wife, Mary Prevost Shower, an artist living in NYC and the niece of Charlotte and Cuthbert Prevost who owned the Summer Academy. Married in Georgetown in late 1960, the couple lived on the island during the winter of 1960-1961, bought property on the creek side, and built a prefabricated beach house, trucking the parts from Chapel Hill and constructing the house themselves. Later, Mac was the Project Manager for the construction of Pawleys Pier Village and his growing family lived on Pawleys Island. In 1974, he was one of the developers of Belle Isle Villas and bought property and built a clubhouse on the island. Mac and Mary and their three sons took long distance sailing adventures on their sailboat, starting in 1976 and ending in 2007. During the years between 1954 and 2018, Mac has observed and described the changes that have occurred on Pawleys Island. He lived the dream; he helped create it for others. Mac has previously written the sailing memoir, "Cruising Through Life," and four South Carolina non-fiction maritime history books, "Wooden Ships on Winyah Bay," "The Life and Times of Georgetown Sea Captain Abram Jones Slocum," "The Lumber Boom of Coastal South Carolina," and "Georgetown's North Island."