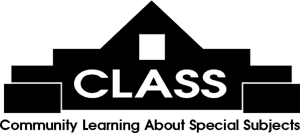 Some Art Works and CLASS-sponsored events (receptions, fundraisers) are held at the Litchfield Exchange; others (Moveable Feasts, Kimbel Concert Series, and Women's Retreats) are held other locations.
Click on class number 409 here or below to complete the enrollment form:
409 - All Levels Stained Glass - 409

Instructor: Kathy Welde
Dates: Oct 14, 2020 to Nov 18, 2020
Time: From 9:30 AM to 12:30 PM
Materials: Materials fee payable directly to the instructor.
Class Cost: $120.00
Is Class Open? Yes
Description: See description for CLASS #407. This class has reached capacity; but you may add your name to the waiting list.