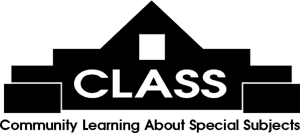 Some Art Works and CLASS-sponsored events (receptions, fundraisers) are held at the Litchfield Exchange; others (Moveable Feasts, Kimbel Concert Series, and Women's Retreats) are held other locations.
Click on class number 519 here or below to complete the enrollment form:
519 - Elliott Learns to Swim

Instructor: Nancy Seitz and Barbara Smullen
Dates: Oct 5, 2019 to Jan 1, 1970
Time: From 12:00 AM to 12:00 AM
Materials:
Class Cost: $8.95
Is Class Open? yes
Description: When a baby otter is rescued in Brookgreen Gardens and his mother cannot be found, it is up to the zookeepers to feed him and teach him how to be an otter. A wildlife volunteer tells children visiting the zoo how Baby Elliott learned to swim and why it is important to keep his environment clean.