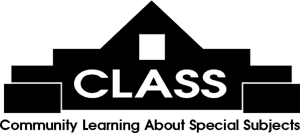 Some Art Works and CLASS-sponsored events (receptions, fundraisers) are held at the Litchfield Exchange; others (Moveable Feasts, Kimbel Concert Series, and Women's Retreats) are held other locations.
Click on class number 520 here or below to complete the enrollment form:
520 - Beach House Card Tricks

Instructor: R. Marc Davison
Dates: Dec 15, 2019 to Jan 1, 1970
Time: From 12:00 AM to 12:00 AM
Materials: Shrink-wrapped
Class Cost: $24.00
Is Class Open?
Description: Amaze your kids, grands, nieces & nephews with mind-boggling impromptu card tricks! With 100 tricks rated on their difficulty and wow-factor, this quality hardcover book can be handed down to the next generation's trickster/entertainer. A must-have resource for every vacation's weather unpredictability!