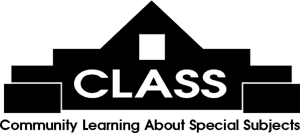 Some Art Works and CLASS-sponsored events (receptions, fundraisers) are held at the Litchfield Exchange; others (Moveable Feasts, Kimbel Concert Series, and Women's Retreats) are held other locations.
Click on class number 197 here or below to complete the enrollment form:
197 - Kimbel Concert: Thanks for the Music (2/8/20)

Instructor: Linda Ketron, Lee Brockington
Dates: Feb 8, 2020 to Feb 8, 2020
Time: From 2:00 PM to 4:00 PM
Materials: You are welcome to BYO an adult beverage, if preferred
Class Cost: $30.00
Is Class Open? no
Description: A "Thanks for the Music" Tribute to Harry Turner held at Kimbel Lodge (in Hobcaw Barony) featuring Gospel, Soul, R&B, Zydeco, and Beach music performances by Donald Ceasar (also serving as DJ), Clay Brown, Gracie Holliday and Larissa Holliday, with a little history of Harry Turner and his contributions to the SC music scene. Light refreshments.