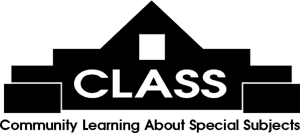 Some Art Works and CLASS-sponsored events (receptions, fundraisers) are held at the Litchfield Exchange; others (Moveable Feasts, Kimbel Concert Series, and Women's Retreats) are held other locations.
Click on class number 518 here or below to complete the enrollment form:
518 - Riverside Blues, A Gullah Tale

Instructor: Tracy S. Bailey
Dates: Jul 18, 2019 to Jan 1, 1970
Time: From 12:00 AM to 12:00 AM
Materials:
Class Cost: $18.75
Is Class Open? yes
Description: Mabeline – born "absent of all God's favor" but destined by the ancestors to "cross over" – travels from her Gullah roots in post-Jim Crow/pre-integration rural South Carolina on a journey of discovery through the 1950s and 60s American South. Tracy S. Bailey is the founder and CEO of Freedom Readers, a literacy nonprofit that seeks to instill the love of reading in the next generation. Following her Bachelor's degree in English Education from the College of Charleston, she completed a Master's degree in Secondary Education from Coastal Carolina University and a Doctorate in Language and Literacy from the University of South Carolina. Her short story, "Bridges," received a Pushcart Prize nomination for fiction in 2017. Tracy began Riverside Blues in a fiction writing class while a Neiman Fellowship Affiliate at Harvard University. A native of Georgetown, South Carolina, she lives in Myrtle Beach with her husband, journalist and author Issac J. Bailey, and two wonderful children, Kyle and Lyric. ISBN 978-1-950768-53-0, 208 pp., softcover, $14.95 (SC tax 6% and shipping/handing), total $18.75.