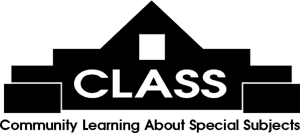 Some Art Works and CLASS-sponsored events (receptions, fundraisers) are held at the Litchfield Exchange; others (Moveable Feasts, Kimbel Concert Series, and Women's Retreats) are held other locations.
Click on class number 195 here or below to complete the enrollment form:
195 - Kimbel Concert: Lime and the Coconuts (4/27/19)

Instructor: Lee Brockington, Linda Ketron
Dates: Apr 27, 2019 to Apr 27, 2019
Time: From 3:00 PM to 5:00 PM
Materials: You are welcome to BYO an adult beverage, if preferred
Class Cost: $30.00
Is Class Open? no
Description: With a repertoire of more than 100 songs, the seven-piece band plays swing, hymns, 1910-present songs, blues, folk and more. Lime (batik artist and environmental activist Mary Edna Fraser) and the Coconuts (various talented musicians) reach to the past for swing standards and tunes that make you want to tap your feet. Guitarist and vocalist Roger Bellow plays almost anything with strings; in the circle of superlative pickers, he is a cherished award-winning music man. On the ukulele and banjo is Noodle whose singing reminds you of Bing Crosby. Matt Shapiro has a Benny Goodman clarinet style and Keith Namm plays a smooth saxophone. Jeff Narkiewicz plays doghouse bass and David Hinson's vintage drums round out the sound. Held in Kimbel Lodge on Hobcaw Barony, seating provided. Light refreshments.