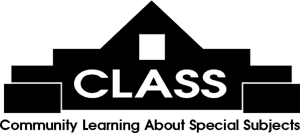 Some Art Works and CLASS-sponsored events (receptions, fundraisers) are held at the Litchfield Exchange; others (Moveable Feasts, Kimbel Concert Series, and Women's Retreats) are held other locations.
Click on class number 508 here or below to complete the enrollment form:
508 - The Friendly Fox Squirrel

Instructor: Ron Daise and Millie Doud
Dates: Jun 3, 2017 to Dec 31, 2020
Time: From 12:20 AM to 12:20 AM
Materials:
Class Cost: $8.95
Is Class Open? yes
Description: See CLASS Publishing for book details. ISBN 978-0-9911124-8-7, 24 pp., 20 color illus. & photos, softcover $8.95 (no tax) .