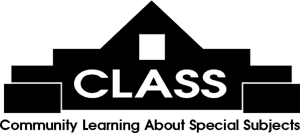 Some Art Works and CLASS-sponsored events (receptions, fundraisers) are held at the Litchfield Exchange; others (Moveable Feasts, Kimbel Concert Series, and Women's Retreats) are held other locations.
Click on class number 417 here or below to complete the enrollment form:
417 - Paint-In with Danny McLaughlin

Instructor: Danny McLaughlin
Dates: Jan 7, 2023 to Dec 16, 2023
Time: From 11:00 AM to 5:00 PM
Materials: Bring canvases, sketch pad, art supplies, easel if needed
Class Cost: $50.00
Is Class Open? Yes
Description: Join this twice monthly, day-long Paint-In with Danny. Bring finished/unfinished works in any medium, any subject matter, any skill level for review, suggestions and instruction in color theory and composition by one of the area's local art treasures. Tables, chairs and snacks provided. Offered every other week, space is limited. Fall dates: Sept. 9 & 23, Oct. 7 & 21, Nov. 4 & 18, Dec. 2 & 16.