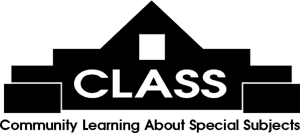 Some Art Works and CLASS-sponsored events (receptions, fundraisers) are held at the Litchfield Exchange; others (Moveable Feasts, Kimbel Concert Series, and Women's Retreats) are held other locations.
Click on class number 187 here or below to complete the enrollment form:
187 - Kimbel Concert: Unisoghn (9/16/17) - Sold Out!

Instructor: Harry Turner and Linda Ketron
Dates: Sep 16, 2017 to Sep 16, 2017
Time: From 3:00 PM to 5:00 PM
Materials: BYOB
Class Cost: $30.00
Is Class Open? no
Description: Join us at Kimbel Lodge at Hobcaw Barony to be moved by Unisoghn ("Unified Sons of God Harmonizing Naturally"). Twenty-seven years ago, five Benedict College Concert Choir members, started singing and performing in college competitions and delivering singing telegrams in Columbia, SC. They had a unique sound and style that made people of all ages move in their seats. Unisoghn now consists of "Baby Boy" Michael Brown, "Chill Will" Willie Green, "Mystro" Steven Vandross and "T-Bone" Terrence Gambrell. Deemed the Godsons of R&B/Soul by the late great Mr. Bill Pinkney of the Drifters, Unisoghn has opened and sung background for various artist such as: The Gap Band, Smokey Robinson, The Supremes, Patti LaBelle, Jeffery Osbourne, Barbara Lewis, Jerry "The Iceman" Butler, Roberta Flack, The Tams, the late great Hank Ballard, Morris Day and The Time, Midnight Star, The SOS Band, Hootie and the Blowfish, etc. "We are not just singers, but songwriters and most of all entertainers. We want people of all ages, races and nationalities to feel our music. We like to make you think back to the first time you fell in love, as well as your break-up. We like to make you want to dance."