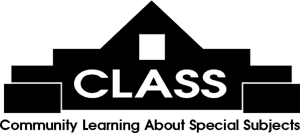 Some Art Works and CLASS-sponsored events (receptions, fundraisers) are held at the Litchfield Exchange; others (Moveable Feasts, Kimbel Concert Series, and Women's Retreats) are held other locations.
Click on class number 501 here or below to complete the enrollment form:
501 - Waccamaw Gold

Instructor: William Woodson
Dates: Jun 5, 2021 to Jan 1, 1970
Time: From 12:00 AM to 12:00 AM
Materials: Tax and shipping extra
Class Cost: $20.00
Is Class Open? yes
Description: Grounded in slyly disguised reality, this story of wealthy thirty-somethings negotiating relationships, social and economic obligations, while being targeted as privileged one-percenters, is delivered by a stable of pitch-perfect characters caught in a web of greed, murder and mystery. Prior to the release of its sequel, "Waccamaw Gold" has undergone a page-one rewrite. The results constitute a fresh and engaging visit to the rarified air of Commander-land where matriarch Molly Commander's suspicious death sets a chain of events in motion, linking Lowcountry life with the clandestine activities of the third largest bank in the country. At the crossroads of these powerful forces, Molly's grandson and his close circle of friends find their lives of ease and privilege challenged to define their role and purpose in the leadership of today's South. A native South Carolinian, Woodson was educated at Davidson College, the University of South Carolina School of Law, the University of North Carolina at Chapel Hill Graduate School of Business, and the Emory University Graduate School of Law. He practiced in Atlanta for many years in the area of investments, financial management and taxation and maintains deep ties with Pawleys Island and the South Carolina Lowcountry. His second novel, the sequel to "Waccamaw Gold," is nearing completion.