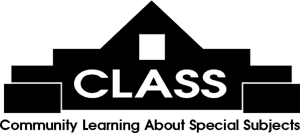 Welcome to the Pawleys Island/Litchfield SC CLASS website!
CLASS and The Moveable Feast have moved into Litchfield Books in Fresh Market Commons (11421 Ocean Highway, Pawleys Island) where we will continue to register and run the Moveable Feast, as well as selected art courses. Our hours are Monday-Saturday, 10 AM-2 PM, although the bookstore is open Monday-Saturday, 10 AM to 6 PM and Sunday, 1-5 PM. Our message machine is on duty when we're not! You can email
[email protected]
or call 843.235.9600, and we will retrieve messages and return calls.
Litchfield Books has invited some of your favorite local artists to exhibit in their space and sell their work under the bookstore's auspices, including Roger Cleveland, Millie Doud, Martha Hollenhorst, Brenda Kathman, Barbara Kee, Sharon Knost, Barbara Linderman, Paul Moyer, Barnie Slice, and Kathy Welde. They all have great creations for gifting any season! Stop by and check them out!
CLASS Publishing Division has a featured display of its 30-plus publications at Litchfield Books. The collection is growing by leaps and bounds and demonstrates the terrific talent residing among your neighbors. The local authors (fiction, history, children's books, photography and art) include Tanya Ackerman, Tracy Bailey, William (Billy) Baldwin, Virginia and Dana Beach, Ginny Brock, Natalie and Ron Daise, Marc Davison, Dawn Dixon, Millie Doud, Bryan England, Johnny L. Ford, Liz Gallo, Cindy Hedrick, Seldon (Bud) Hill, Robert Jenkins, John Kenny, Maura Kenny, Larry Ketron, Mike Lassiter, Anne Swift Malarich, Jesse Marshall, John Mathis, Robert (Mac) McAlister, Susan Hoffer McMillan, Ernie Merchant, Vennie Deas Moore, Robin Salmon, and William Woodson.
Through the pandemic, CLASS Publishing produced 10 new books by local authors, with more in production. Click on CLASS List and Publishing above for details of these and our other publications. All of the books are available at Litchfield Books, and selected titles are available at The Original Hammock Shop, Brookgreen Gardens Keepsakes, My Sister's Books, and The Rice Museum and Waterfront Books in Georgetown.
The Moveable Feast is thriving, featuring local, regional and national authors at our area restaurants and adhering to recommended safety precautions. To register or receive updates for Moveable Feasts, send us your e-dress by calling 843.235.9600, stop by Litchfield Books, or click on the topic of your choice at the top of this page.
CLASS (Community Learning About Special Subjects) offers special excursions, retreats, and unique art courses & workshops. Click on CLASS List above for details about twice monthly Paint-Ins at the Litchfield Exchange with Danny McLaughlin. The fall schedule includes Stained Glass courses with Kathy Welde and Sharon Knost at the Litchfield Exchange.
Gift certificates are available for Moveable Feasts and CLASS offerings. Just call 843.235.9600 or email
[email protected]
CLASS LLC (productions and publishing) and The Moveable Feast are owned and managed by Linda Ketron.

Instructor:
Danny McLaughlin
Dates:
Jan 9, 2021 to Dec 18, 2021
Time:
From 10:00 am to 5:00 pm
Materials:
Bring canvases, sketch pad, art supplies, easel if needed
Class Cost:
$50.00
Is Class Open?
Yes
Description:
Join this twice monthly, day-long Paint-In with Danny (Oct. 23, Nov. 6 & 20, Dec. 4 & 18). Bring finished/unfinished works in any medium, any subject matter, any skill level for review, suggestions and instruction in color theory and composition by one of the area's local art treasures. Tables, chairs and snacks provided. Offered bi-monthly, space is limited.
Click the name above to register!
The Moveable Feast Literary Luncheons
The Moveable Feast features literary luncheons with exciting authors at area restaurants on Fridays, 11 am - 1 pm, $30 each, some exceptions when the book is included with the Feast ticket.
The Next Feast...
Patti Callahan (Henry)
author of "Once Upon a Wardrobe" at Kimbel's, Wachesaw.

"Beloved author of "Becoming Mrs. Lewis" and "Surviving Savannah," Patti Callahan (Henry) hits another home run! Megs Devonshire is brilliant with numbers and equations, on a scholarship at Oxford, and dreams of solving the greatest mysteries of physics. She prefers the dependability of facts — except for one: the younger brother she loves with all her heart doesn't have long to live. When George becomes captivated by a copy of a brand-new book called "The Lion, the Witch, and the Wardrobe" and begs her to find out where Narnia came from, there's no way she can refuse. Despite her timidity about approaching the famous author, Megs soon finds herself taking tea with the Oxford don and his own brother, imploring them for answers. What she receives instead are more stories . . . stories of Jack Lewis's life, which she takes home to George. Why won't Mr. Lewis just tell her plainly what George wants to know? The answer will reveal to Meg many truths that science and math cannot, and the gift she thought she was giving to her brother — the story behind Narnia — turns out to be his gift to her, instead: hope."

Click here to register