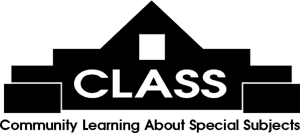 Welcome to the Pawleys Island/Litchfield SC CLASS website!
CLASS LLC plans and delivers a variety of cultural events and services, including The Moveable Feast, selected art courses, boat excursions, women's retreats, plant-based tastings, and local author publishing. Our message machine is on duty when we're not! You can email
[email protected]
or call 843.235.9600, and we will retrieve messages and return calls.
CLASS Publishing Division is growing by leaps and bounds and demonstrates the terrific talent residing among your neighbors. The local authors (fiction, history, children's books, photography and art) include Tanya Ackerman, Tracy Bailey, William (Billy) Baldwin, Virginia & Dana Beach, Ginny Brock, Cindy Clark, Sonya Cooper, Natalie & Ron Daise, Marc Davison, Dawn Dixon, Christine Doran & Janice Coward, Millie Doud, Anton DuMars, Bryan England, Jennie Holton Fant, Johnny L. Ford, Liz Gallo, Cindy Hedrick, Seldon (Bud) Hill, Maureen Horwath, Robert Jenkins, Judy Johnson, Miranda & Thomas Johnson, John Kenny, Maura Kenny, Larry Ketron, Patricia Kolencik & Jane Petrone, Mike Lassiter, Anne Swift Malarich, Jesse Marshall, John Mathis, Robert (Mac) McAlister, Susan Hoffer McMillan, Ernie Merchant, Vennie Deas Moore, Flo Phillips & Janice Coward, Robin Salmon, and William Woodson.
"St. James Santee: Plantation Parish" Reprint Launch:
At the behest and backing of The Friends of Hampton Plantation, a long out-of-print but absolutely invaluable history of the "French Santee" has been reprinted by CLASS Publishing. This meticulously researched and highly readable work by Anne Baker Leland Bridges and Roy Williams III, both now deceased, records the history of the territory between Georgetown and Charleston from 1685-1925, the challenges of the French Huguenots and English Protestants to settle and thrive as refugees from religious persecution, and their struggles with climate, terrain, wars, and disease. Several "friendraising" events are planned to increase awareness of this history and of the Friends group which preserves and promotes one of the historic treasures of that era – Hampton Plantation.
Click on "CLASS List & Publishing" above for details of these and our other publications. Selected titles are available on the Waccamaw Neck at Brookgreen Gardens Keepsakes, Driftwood Mercantile, My Sister's Books, The Original Hammock Shop, and in Georgetown, at the Georgetown County Museum, The Rice Museum, and Waterfront Books, The Village Museum in McClellanville and the Preservation Society of Charleston Shop.
The Moveable Feast has transitioned from its 25-year run of Friday literary luncheons to smaller, more intimate luncheons on (mostly) TUESDAYS, featuring presenters on a broad range of cultural topics (music, art, drama, history, and some literature). Each Feast is $35 per person (or 3 for $100).
To register or receive updates for Moveable Feasts, send your e-dress to
[email protected]
or call 843.235.9600. To pay for Moveable Feasts or any of the CLASSes, send your check, payable to CLASS, to PO Box 2884, Pawleys Island, SC 29585.
CLASS (Community Learning About Special Subjects) offers special excursions, retreats, and unique art courses & workshops. Click on CLASS List & Publishing above for details about:
Twice monthly Paint-Ins at the Litchfield Exchange with Danny McLaughlin;
Stained Glass courses with Kathy Welde and Sharon Knost, held at the Parish Hall of Holy Cross Faith Memorial Church, on Mondays, Tuesdays and Fridays. The winter schedule will be announced soon! If you are interested, call Linda at 843.235.9600 and we'll see if we can get you in one of the classes.
Lee Brockington will host her semi-annual Women's Retreat at the Sea View Inn, Friday-Sunday, March 29-31, 2024;
Imagine Charters, 6-passenger pontoon boat excursions on the rivers and tributaries of Winyah Bay to Sandy Island, Arcadia and the PeeDee, captained by Paul Kenny and interpreted by Lee Brockington, will resume in the spring; dates and availability will be announced here.
"Tuesday Tastings," orchestrated by professional foodie Holly Poteet and 20-year vegan Cindy Hedrick, held monthly in The Reserve. Click on "CLASS List & Publishing" above for details.
CLASS LLC (productions and publishing) and The Moveable Feast are owned and managed by Linda Ketron.

Instructor:
Lee Brockington & James Spirek
Dates:
Dec 7, 2023 to Dec 7, 2023
Time:
From 5:00 pm to 7:00 pm
Materials:
Class Cost:
$50.00
Is Class Open?
yes
Description:
Emcee Lee Brockington will introduce Dr. James Spirek, the State Underwater Archaeologist since 2012, who has worked at the SC Institute of Archaeology and Anthropology at the University of South Carolina, Columbia since 1996. Jim is currently leading two maritime archaeological prospecting ventures searching for shipwrecks off Port Royal Sound and the Santee River Inlets. He will speak on "Investigating the Underwater Archaeological Legacy Around Georgetown." For 60 years the South Carolina Institute of Archaeology and Anthropology has managed and researched the archaeological legacy on land and underwater in South Carolina. Over those years, the Institute has undertaken several underwater archaeological projects related to colonial endeavors, shipping, naval warfare, and other activities focused on Georgetown and the surrounding region. Foremost among these projects have been the recovery of the Brown's Ferry Shipwreck, an early Colonial sailing vessel, now on display at the Rice Museum, and the continued search for the wrecked flagship of the Lucas Vázquez de Ayllón expedition, an early Spanish endeavor to colonize North America. These two projects along with other remnants of the maritime archaeological legacy in this area of the state form the topic of this illustrated presentation which will be held inside the Lodge, followed by a Hog Heaven supper in the Pond Pavilion near the fire pit. BYOB. Tickets $50pp. Limited to 90. For tickets, please call Linda at 843.235.9600, email
[email protected]
or online at www.classatpawleys.com.
Click the name above to register!
The Moveable Feast
The Moveable Feast offers monthly luncheons featuring presenters on a broad range of cultural topics (music, art, drama, history, and some literature, mostly by local and CLASS-published authors). Each is individually priced.
The Next Feast...
Annual Holiday Moveable Feast - FULL!
author of "Annual Holiday Moveable Feast" at The Village House, Litchfield.

"Continuing the "giving" tradition, CLASS and My Sister's Books will host a lovely luncheon around The Village House's holiday tree, loaded with literary giveaways. We have three new and uplifting books authored by local talents who will share their inspiration. Children's author Christine Doran and artist Janice Coward team up for a heartwarming tale about self-esteem, featuring the animated parlor furniture of the Kaminski House Museum and a busy little mouse who scampers among them sharing the miracle and magic of Christmas. Then award-winning author Stephanie Alexander brings us her fourth and final installment of the Tipsy Collins' series, in which she beautifully wraps up the characters' journeys with a blend of paranormal intrigue and life lessons. We'll conclude with the true love story of Pris Keefer and Paul Mikos, now in their 80s, whose charming "her view/his view" chronicle will give hope and a little nudge to folks out there who are just "not done" with exploring, learning, sharing and loving the great gift that is this life. Treat yourself to a fine time with fine friends to celebrate the season and the conclusion of another fine year."

Click here to register