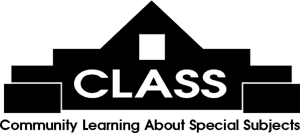 Welcome to the Pawleys Island/Litchfield SC CLASS website!
Art Works gallery is open Monday-Saturday, 10 AM to 2 PM. Our message machine is on duty when we're not! You can email
[email protected]
or call 843.235.9600, and we will retrieve messages and return calls.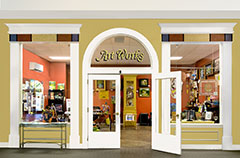 CLASS (Community Learning About Special Subjects) is in its 24th year of providing adults with unique opportunities! The CLASS/Moveable Feast office is located in Art Works in the Litchfield Exchange at 14363 Ocean Highway, Pawleys Island, two miles south of Brookgreen Gardens, just behind Applewood House of Pancakes on U.S. 17.
Art Works features local artists including Terry Belanger, Nancy Bracken, Patricia Tanner Candal, Roger Cleveland, Millie Doud, Lisa Elvington, Terry Graham, Zenobia Harper, Rachel Held, Martha Hollenhorst, Barbara Kee, Sharon Knost, Barbara Linderman, Danny McLaughlin, Suz Mole, Paul Moyer, Shea Schaefer, Barnie Slice, Sharon Sorrels, M.P. "Squeaky" Swenson, and Kathy Welde. They all have great creations for gifting any season - stop by and check them out!
CLASS Publishing Division is delighted to announce three amazing new coffee table books: "Sandy Island ... forever," edited by Linda Ketron with essays by Susan Hoffer McMillan, Robin Salmon, Vennie Deas Moore, Virginia and Dana Beach, paintings by Maura Kenny, and photographs by Anne Swift Malarich and other local photographers; "Our Vanishing Americana: A South Carolina Portrait" by Mike Lassiter; and Tanya Ackerman's long-awaited "Pawleys Island: Seasons of Light." Two new books (for children and adults, too) are Johnny L. Ford's "McKenzie Beach Memories," as told to Ron Daise and illustrated by Natalie Daise, and Cindy Hedrick's heartwarming "Tails from SC CARES."
Through the pandemic, CLASS Publishing has produced ten new books by local authors, with a half-dozen more in production. Click on CLASS List above for details of these and our other publications. Books are available at Art Works in the Litchfield Exchange, Litchfield Books, The Original Hammock Shop, Brookgreen Gardens Keepsakes, My Sister's Books, The Rice Museum and Waterfront Books in Georgetown.
The Moveable Feast resumed Jan. 15, featuring local authors at our area restaurants, adhering to recommended safety precautions (half capacity, masks, sanitizers, social distancing). To register or receive updates for Moveable Feasts, send us your e-dress by calling 843.235.9600, stop by our gallery in the Litchfield Exchange, or click on the topic of your choice at the top of this page.
CLASS (Community Learning About Special Subjects) offers special excursions, retreats, and unique art courses & workshops. Click on CLASS List above for details about twice monthly Paint-Ins at the Litchfield Exchange with Danny McLaughlin, 5-week courses "iPhones and iPads" with Carl DeLorenzo at the Litchfield Exchange, and 6-week Stained Glass courses with Kathy Welde.
Gift certificates are available for Moveable Feasts and CLASS offerings. Just call 843.235.9600 or email li
[email protected]
Art Works, CLASS Productions and Publishing, and The Moveable Feast are owned and managed by Linda Ketron.

Instructor:
Kathy Welde
Dates:
Apr 14, 2021 to May 19, 2021
Time:
From 9:30 am to 12:30 pm
Materials:
Class Cost:
$120.00
Is Class Open?
Yes
Description:
This 6-week course is for beginners and seasoned artists using the copper foil and solder method of stained glass art. You will choose appropriate level projects to work on. Basic tools are provided (glass cutters, grinders, and soldering irons) along with scraps of glass for use in your projects. Beginner kits containing solder, copper foil and flux are available for purchase from the instructor. There is also a limited supply of stained glass that can be purchased. The classes are structured in a relaxed atmosphere working at your own pace. Individual attention and instruction is provided. Classes will be strictly limited to no more than 8 people. Social distancing will be observed. Students will be working with soldering irons, grinders, and sharp edged glass, requiring dexterity, steadiness, and the ability to stand for long periods of time. There will be a $3 fee payable to the instructors to help cover costs of tools for the class. A former math teacher and military spouse, Kathy has been creating stained glass works of art almost 40 years. She has been teaching this art form more than 20 years, starting in this area at CLASS in the Litchfield Exchange, then 15 years for CCU's OLLI. $120.
Click the name above to register!
The Moveable Feast Literary Luncheons
The Moveable Feast features literary luncheons with exciting authors at area restaurants on Fridays, 11 am - 1 pm, $30 each, some exceptions when the book is included with the Feast ticket.
The Next Feast...
Kristy Woodson Harvey - FULL!
author of "Under the Southern Sky" at Ocean One, Litchfield.

"Two childhood friends discover that love – and family – can be found in unconventional ways in this timely, moving novel from the USA TODAY bestselling author of the beautifully Southern, evocative Peachtree Bluff series. Recently separated Amelia Buxton, a dedicated journalist, never expected that uncovering the biggest story of her career would become deeply personal. But when she discovers that a cluster of embryos belonging to her childhood friend Parker and his late wife Greer have been deemed "abandoned," she's put in the unenviable position of telling Parker – and dredging up old wounds in the process. Parker has been unable to move forward since the loss of his beloved wife three years ago. He has all but forgotten about the frozen embryos, but once Amelia reveals her discovery, he knows that if he ever wants to get a part of Greer back, he'll need to accept his fate as a single father and find a surrogate. Each dealing with their own private griefs, Parker and Amelia slowly begin to find solace in one another as they navigate an uncertain future against the backdrop of the pristine waters of their childhood home, Buxton Beach. The journey of self-discovery leads them to an unforgettable and life-changing lesson: Family – the one you're born into and the one you choose – is always closer than you think. From "the next major voice in Southern fiction" (Elin Hilderbrand, #1 New York Times bestselling author), "Under the Southern Sky" is a fresh and unforgettable exploration of love, friendship, and the unbreakable ties that bind."

Click here to register