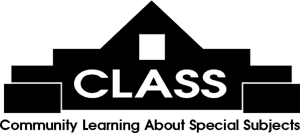 Welcome to the Pawleys Island/Litchfield SC CLASS website!
Art Works gallery is open and we are working Monday-Saturday, 10 AM to 2 PM. Our message machine is on duty when we're not! You can email
[email protected]
or call 843.235.9600, and we will retrieve messages and return calls.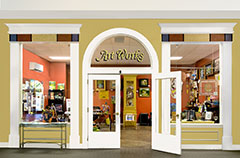 CLASS (Community Learning About Special Subjects) is in its 23rd year of providing adults with unique opportunities! The CLASS/Moveable Feast office is located in Art Works in the Litchfield Exchange at 14363 Ocean Highway, Pawleys Island, two miles south of Brookgreen Gardens, just behind Applewood House of Pancakes on U.S. 17.
Art Works features local artists including Terry Belanger, Nancy Bracken, Patricia Tanner Candal, Roger Cleveland, Millie Doud, Lisa Elvington, Terry Graham, Zenobia Harper, Rachel Held, Martha Hollenhorst, Barbara Kee, Sharon Knost, Barbara Linderman, Danny McLaughlin, Suz Mole, Paul Moyer, Barnie Slice, Sharon Sorrels, M.P. "Squeaky" Swenson, and Kathy Welde. Come see their new creations!
CLASS Publishing Division is delighted to announce its newest publications: "Fred & Ted: A Day at the Beach" by Liz Gallo follows two teddy bears as they rescue beach wildlife from the hazards of plastic and are rescued in turn. "Pawleys Island: An Old Man's Love Story" by Robert "Mac" McAlister is a charming memoir of one person's personal experiences on Pawleys Island spanning 70 years from the 1940s through the present. John Mathis' "Poetry from a Southern Heart" is a collection of poems written over the decades of life's ups and downs. "Beach House Card Tricks" and "More...Beach House Card Tricks" by R. Marc Davison are beautifully bound resources for anyone who wants to amaze their friends, kids, grands, nieces & nephews with mind-boggling impromptu card tricks! PLUS "Riverside Blues, A Gullah Tale" by Tracy S. Bailey, as well as "Angus, The Gentle Giant" (7th in a series of children's books for Brookgreen Gardens initiated by Ron Daise) and "Fred & Ted: A Day at the Circus," the first in a series by Lizzie Gallo recounting the antics and adventures of two mischievous teddy bears. Click on CLASS Publishing above for details of these and our other publications. To purchase, click on CLASS List and select the book(s) of your choice. We will call or email for your payment preference.
The Moveable Feast resumed on July 10. As we feel our way back from four months of pandemic inactivity, we will be featuring local authors at our area restaurants this summer and fall, adhering to recommended safety precautions (half capacity, masks, sanitizers, social distancing). Our partner in the Moveable Feasts, Litchfield Books, has copies of the previously scheduled (and then cancelled) Moveable Feast books (
[email protected]
). They are open for browsing with some safety limitations.
To register or receive updates for Moveable Feasts, send us your e-dress by calling 843.235.9600, stop by our gallery in the Litchfield Exchange, or click on the topic of your choice at the top of this page.
CLASS (Community Learning About Special Subjects) offers special excursions, retreats, and unique art courses & workshops. Click on CLASS List for details about twice monthly Paint-Ins at the Litchfield Exchange with Danny McLaughlin. Lee Brockington's Women's Retreat at the Sea View Inn (Nov. 8-10, 2020) will reward you in so many way. Several new classes have been added for the fall, including stained glass with Sharon Knost and Kathy Welde, art workshops with Suz! Mole, and Mantra/Metta Zooms with Lisa Rosof.
Art Works, CLASS Productions and Publishing, and The Moveable Feast are owned and managed by Linda Ketron (
[email protected]
).

Instructor:
Suz! Mole
Dates:
Aug 13, 2020 to Aug 20, 2020
Time:
From 1:00 pm to 4:00 pm
Materials:
Materials fee payable directly to the instructor.
Class Cost:
$120.00
Is Class Open?
Yes
Description:
These colorful and fun workshops are designed for all levels of students, no experience necessary! The fused glass workshops are prepared by Suz! so that each student can easily share their vision of the finished piece, and Suz! will then assist the student to make that happen. No glass cutting is required. Suz! Mole has been creating colorful fused glass gift items for more than 25 years. In the past five years, she has expanded her art to include mixed media art using alcohol inks, encaustics, and digital manipulation. Suz! loves creating and collaborating with students. There are always a few surprises up her sleeve! Check out her website: https://suzislandart.com/
Click the name above to register!
The Moveable Feast Literary Luncheons
The Moveable Feast features literary luncheons with exciting authors at area restaurants on Fridays, 11 am - 1 pm, $30 each with a $5 cash rebate if the featured book is purchased.
The Next Feast...
T. I. Lowe
author of "Carolina Coast Series" at Inlet Affairs.

"Bestselling author T.I. Lowe ("Lulu's Café") sees herself as an ordinary country girl who loves to tell extraordinary stories. A native of South Carolina, she attended Coastal Carolina University and the University of Tennessee at Chattanooga, where she majored in Psychology but excelled in Creative Writing. Author of 16 published books, her Carolina Coast Series is set in fictional Sunset Cove. The three novels ("Beach Haven," "Driftwood Dreams," and "Sea Glass Castle") introduce quirky residents and charming visitors in inspirational and romantic tales of lives after war wounds, hurricanes, embarrassing divorce, high school reunions, and lost loves. "Publishers Weekly" gives Lowe glowing and often starred reviews."

Click here to register