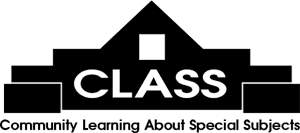 The Moveable Feast features literary luncheons with exciting authors at area restaurants on Fridays, 11 am - 1 pm, $30 each with a $5 cash rebate if the featured book is purchased.
Email
or call 843-235-9600 for more information.
Click here to register online!

Author:
Donna Everhart
Date/Time:
Friday 02/15/2019 at 11:00 AM
Book:
The Forgiving Kind
Synopsis:
In this masterful new novel, set in 1950s North Carolina, the acclaimed author of "The Road to Bittersweet" and "The Education of Dixie Dupree" brings to life an unforgettable young heroine and a moving story of family love tested to its limits. For twelve-year-old Martha "Sonny" Creech, there is no place more beautiful than her family's cotton farm. She, her two brothers, and her parents work hard on their land — hoeing, planting, picking — but only Sonny loves the rich, dark earth the way her father does. When a tragic accident claims his life, her stricken family struggles to fend off ruin — until their rich, reclusive neighbor offers to help finance that year's cotton crop. Though she tries to bury her misgivings for the sake of her mama's happiness, Sonny doesn't need a willow branch to divine that a reckoning is coming, bringing with it heartache, violence — and perhaps, a fitting and surprising measure of justice.
Restaurant:
Pine Lakes Country Club, Myrtle Beach
Menu:
Directions: