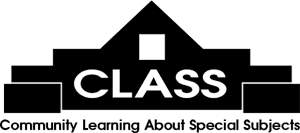 The Moveable Feast features literary luncheons with exciting authors at area restaurants on Fridays, 11 am - 1 pm, $30 each with a $5 cash rebate if the featured book is purchased.
Email
or call 843-235-9600 for more information.
Click here to register online!

Friday 07/28/2017 at 11:00 AM
Bren McClain - Full!
(One Good Mama Bone) at Caffe Piccolo
McClain's writing is distinguished by a sophisticated and detailed portrayal of the day-to-day realities of rural poverty and an authentic sense of time and place that marks the best southern fiction. Her characters transcend their archetypes and her animal-as-teacher theme recalls the likes of "Water for Elephants" and "The Art of Racing in the Rain." "One Good Mama Bone" explores the strengths and limitations of parental love, the healing power of the human-animal bond, and the ethical dilemmas of raising animals for food.
$30

Friday 08/04/2017 at 11:00 AM
Mark Powell
(Small Treasons) at Inlet Affairs
Tess Maynard's life is coming apart. At home with her three young children in her husband's small north Georgia hometown, she is steadily becoming obsessed with an American journalist captured in Syria and being held by ISIS, sensing an eerie resonance between his captivity and her own. Meanwhile, the life of her husband is also beginning to unravel. John Maynard is a psychologist working as a college counselor. But in a former life – a life that becomes his obsession – he worked as a government contractor at a CIA black site in Eastern Europe where suspected terrorists, and one innocent civilian, were tortured. Now the Justice Department is threatening an investigation, but not if John will cooperate in an ongoing operation: a professor at the college where he works is rumored to be involved with an organization masking a militant group. As John and Tess work to salvage their life together a young man in Atlanta is slowly becoming radicalized – groomed by the professor John is meant to report on – to fight not in Syria but at home in the U.S. Eventually all three lives intersect, with devastating consequences. "'Echolocation' [renamed 'Small Treasons'] is a beautifully written, disturbing portrait of Americans searching for meaning in a violent, fragmented world. What a marvelous novel this is." – Ron Rash
$30

Friday 08/11/2017 at 11:00 AM
Kathy Reichs - FULL!
(Two Nights) at Litchfield Country Club
#1 New York Times bestselling author Kathy Reichs steps beyond her classic Temperance Brennan series in a new standalone thriller – featuring a smart, tough, talented heroine whose thirst for justice stems from her own dark past. "Nobody does forensics thrillers like Kathy Reichs. She's the real deal." —David Baldacci
$30

Friday 08/18/2017 at 11:00 AM
Joy Callaway
(Secret Sisters) at Kimbel's, Wachesaw
From the author of "The Fifth Avenue Artists Society" comes this unforgettable historical novel based on the founding of the country's first sororities. Illinois, 1881: Whitsitt College sophomore Beth Carrington has two goals to fulfill by the time she graduates: obtain a medical degree, and establish a women's fraternity, Beta Xi Beta, that will help young women like herself to connect with and support one another while attending the male-dominated Whitsitt. Neither is an easy task. The sole female student in the physicians' program, Beth is constantly called out by her professors and peers for having the audacity not to concentrate on a more "fitting" subject like secretarial studies. Meanwhile, secret organizations are off-limits, and simply by crowding together in a dank basement room and creating a sense of camaraderie, she and her small group of fraternity sisters risk expulsion. In order to have the fraternity recognized, she knows she needs help. She turns to the most powerful student on campus: senior Grant Richardson, Iota Gamma fraternity president and the scion of a Whitsitt family – a man she's only acquainted with because of her longstanding friendship with his fraternity brother Will Buchannan. Staunchly traditional, Grant doesn't see the purpose of this women's organization, but captivated by Beth, he agrees to give her a helping hand. What she doesn't know is how many will stop at nothing to keep her burgeoning organization out of the record books – and who she can actually trust along the way. As Beth fights for her beloved Beta Xi Beta to be recognized, she will uncover deep secrets about the college and those who surround her, and will have to put both love and friendship on the line so that history can be made.
$30

Friday 08/25/2017 at 11:00 AM
Tony Bartelme
(A Surgeon in the Village) at Pawleys Plantation
American journalist, author, and senior projects reporter for The Post and Courier, Bartelme has been a finalist for three Pulitzer Prizes. His new book tells the uplifting true story of Dr. Dilan Ellegala's quest to teach brain surgery in one of the poorest and most remote places on earth. In vivid detail, the book also exposes one of the world's most neglected but serious public health problems – one that kills more people than malaria, tuberculosis and AIDS combined. It's a story about the power of teaching and love. "Lyrical, inspirational and altogether rewarding." – Tom Brokaw, author of "The Greatest Generation."
$30

Friday 09/01/2017 at 11:00 AM
Nicole Seitz
(The Cage-maker) at Kimbel's at Wachesaw
Bringing the New Orleans of the late 1800s and early 1900s vividly to life, Nicole Seitz's latest novel unfolds as a series of letters, journal entries, and newspaper articles discovered in the secret compartment of an enormous and exquisitely detailed birdcage that Trish, a 21st century blogger, has inherited from a heretofore unknown relative. As she peruses the documents, Trish finds herself irresistibly drawn into the history of her family – a tale that is, as one letter puts it, "part love story and part horror and madness."
$30

Friday 09/08/2017 at 11:00 AM
Sean Keefer
(The Solicitor) at Sea View Inn
In Keefer's second installment of the Noah Parks mysteries, things are not always as genteel as they seem in Charleston, SC. NY Times bestselling author Andra Watkins states "The Solicitor is a nail-biting thriller from the first sentence. It's The Firm meets Presumed Innocent with a touch of The Fugitive woven in. Readers will get lost in this gripping thriller."
$30

Friday 09/15/2017 at 11:00 AM
Jim Fergus
(The Vengeance of Mothers) at 21 Main, North Myrtle Beach
The award-winning author of several fiction and nonfiction books, Jim Fergus' novel "One Thousand White Women" won Best Book of the West and has sold more than a million copies both in the U.S. and France. His newest novel begins: "9 March 1876, My name is Meggie Kelly and I take up this pencil with my twin sister, Susie. We have nothing left, less than nothing. The village of our People has been destroyed, all our possessions burned, our friends butchered by the soldiers, our baby daughters gone, frozen to death on an ungodly trek across these rocky mountains. Empty of human feeling, half-dead ourselves, all that remains of us intact are hearts turned to stone. We curse the U.S. government, we curse the Army, we curse the savagery of mankind, white and Indian alike. We curse God in his heaven. Do not underestimate the power of a mother's vengeance..."
$30

Friday 09/22/2017 at 11:00 AM
Dana Ridenour
(Beyond the Cabin) at Ocean One, Litchfield
FBI Special Agent Lexie Montgomery goes deep undercover to investigate the Earth Liberation Front, a domestic terrorism group operating in the South Carolina Lowcountry. As Lexie struggles to infiltrate the organization, she soon realizes everything may not be as it seems in the Lowcountry. Lexie's investigation spirals out of control and places her life in danger after someone in her trusted inner circle reveals her undercover identity. Now Lexie must work to bring those responsible to justice. . . if only she knew who she could trust. Author Ridenour is a retired FBI agent after 20 years of service in a variety of cases including multi-faceted narcotics investigations, domestic sex trafficking of minors, and violent crime. She served in the FBI's Evidence Response Team where she and her team traveled to New York City in response to the 9/11 World Trade Center attack and worked in a series of long term, deep cover cases focusing on domestic terrorism.
$30

Friday 09/29/2017 at 11:00 AM
Johnathan Scott Barrett
(Cook & Tell: Recipes & Stories from Southern Kitchens) at Inlet Affairs
Another delicious sojourn from the author of "Rise and Shine! A Southern Son's Treasury of Food, Family and Friends." This moveable feast across Dixie showcases the incredible food created in the homes of the South and the resulting tales that accompany those heartwarming dishes. In a warm and engaging anthology, Barrett includes not only his own entertaining stories and meaningful recipes but also those of friends met along the way.
$30

Friday 10/06/2017 at 11:00 AM
Diane Chamberlain
(The Stolen Marriage) at Pawleys Plantation
New York Times, USA Today and Sunday Times bestselling author of 24 novels, including "Necessary Lies," "The Silent Sister," "The Secret Life of CeeCee Wilkes," and "The Keeper of the Light Trilogy," Diane likes to write complex stories about relationships between men and women, parents and children, brothers and sisters, and friends. In her newest psychological thriller, she steps back to 1944, Hickory, North Carolina. Tess DeMello has just ended her engagement to the love of her life when she is forced into a strange and loveless marriage to an enigmatic man. With no way out and growing racial tensions in a small rural town, can Tess untangle her husband's mysterious past before her life is put in any more danger?
$30

Friday 10/13/2017 at 11:00 AM
L. Kerr Dunn & Robin Salmon
(Dreaming with Animals) at Litchfield Country Club
This first children's biography of celebrated sculptor and Brookgreen Gardens cofounder Anna Hyatt Huntington serves as an inspiration not only because of the greatness of her art but also because of her courage and perseverance. Dunn highlights how Anna overcame society's expectations of women and survived a life-threatening illness to become a prolific sculptor and an important benefactor of art and wildlife until her death at age 97. Illustrated by Monica Wyrick with a foreword by Robin Salmon, vice president for collections and curator of sculpture for Brookgreen Gardens, "Dreaming with Animals" is an affecting portrait of a strong, capable, talented and innovative woman.
$30

Friday 10/20/2017 at 11:00 AM
Daren Wang
(The Hidden Light of Northern Fires) at Kimbel's at Wachesaw
Daren Wang is the founding Executive Director of AJC Decatur Book Festival, now in its twelfth year. As a public radio producer, he produced and/or hosted several series including The Spoken Word, Porches: The South and Her Writers, Circle of Friends, Between the Lines, ArtVoice, and Atlanta Forum. His writing has appeared in Paste Magazine, Five Points Magazine, the Atlanta Journal Constitution, AJC Travel, The Saporta Report, and others. "The Hidden Light of Northern Fires," his first novel, is rooted in the history of the only secessionist town north of the Mason Dixon Line and tells a story of redemption amidst a war that tore families and the country apart. Mary Willis has always been an outcast, an abolitionist in a town of bounty hunters and anti-Union farmers. After college, she dreams of exploring the country, but is obligated to take over the household duties and management of her family's farm, while her brother Leander avoids his own responsibilities. Helping runaways is the only thing that makes her life in Town Line bearable.
$30

Friday 10/27/2017 at 11:00 AM
Author to be announced
(Book title to be announced) at Ocean One, Litchfield
$30