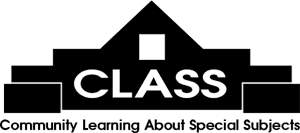 The Moveable Feast features literary luncheons with exciting authors at area restaurants on Fridays, 11 am - 1 pm, $30 each with a $5 cash rebate if the featured book is purchased.
Email
or call 843-235-9600 for more information.
Click here to register online!

Friday 05/25/2018 at 11:00 AM
Mary Alice Monroe
(Beach House Reunion) at Pawleys Plantation
With "Beach House for Rent" climbing to #9 on the New York Times bestseller list, the world's premier environmental novelist continues the Beach House Series with a "reunion." The Hallmark Hall of Fame TV movie adaptation of "The Beach House," starring Andie MacDowell as Cara Rutledge, has been airing this month. We will be celebrating MAM's birthday at this feast!
$30

Friday 06/01/2018 at 11:00 AM
Jenny Milchman
(Wicked River) at Inlet Affairs
Mary Higgins Clark award-winning suspense novelist of "Cover of Snow," "Ruin Falls" and "As Night Falls," who once spent 11 months with her family on the world's longest book tour, brings us another nail-biter. Six million acres separate Natalie and Doug Larson from civilization. For the newlyweds, a back country honeymoon seems ideal: a chance to start their lives together with an adventure. But just as Natalie and Doug begin to explore the dark interiors of their own hearts, and the depths of their love for each other, it becomes clear they are not alone in the woods. A man watches them, wielding the forest like a weapon. He wants something more terrifying than death. And once they enter his domain, he will do everything in his power to make sure they never walk out again.
$30

Friday 06/08/2018 at 11:00 AM
Karen White
(Dreams of Falling) at Pawleys Plantation
New York Times bestselling author Karen White crafts evocative relationships in this contemporary women's fiction novel about lifelong friends who share a devastating secret. On the banks of the North Santee River stands a moss-draped oak that was once entrusted with the dreams of three young girls. Into the tree's trunk, they placed their greatest hopes, written on ribbons, for safekeeping – including the most important one: Friends forever, come what may. But life can waylay the best of intentions...
$30

Tuesday 06/12/2018 at 11:00 AM
Michelle Gable
(The Summer I Met Jack) at Pawleys Plantation
"The Summer I Met Jack," by New York Times bestselling author of "The Paris Apartment" and "I Remember Paris," is based on the fascinating real life of the woman J. Edgar Hoover insisted was paid by the Kennedys to keep quiet, not only about her romance with Jack Kennedy, but also a baby they may have had together. In 1950, a young, beautiful Polish refugee arrives in Hyannisport, Massachusetts to work as a maid for one of the wealthiest families in America. Alicia is at once dazzled by the large and charismatic family, in particular the oldest son, a rising politician named Jack. Alicia and Jack are soon engaged, but his domineering father forbids the marriage. And so, Alicia trades Hyannisport for Hollywood, and eventually Rome. She dates famous actors and athletes and royalty, including Gary Cooper, Kirk Douglas, and Katharine Hepburn, all the while staying close with Jack. A decade after they meet, on the eve of Jack's inauguration as the thirty-fifth President of the United States, the two must confront what they mean to each other.
$30

Friday 06/15/2018 at 11:00 AM
Mary Ann McFadden
(The Cemetery Keeper's Wife) at Kimbel's, Wachesaw Plantation
In 2007 McFadden "won the literary lottery" when her originally self-published novel, "The Richest Season," sold at auction and was translated into multiple languages. Her publishing journey has inspired many new authors. Ten years and four novels later, she explores what happens when the line between the past and the present begins to blur… Rachel Miller is on the cusp of a new life when she moves to Union Cemetery after marrying Adam, the 7th generation cemetery keeper. Though she's known him only twelve weeks, his tender love seems like a miracle of fate after her years alone. On her first walk through the lush and silent grounds of her new home, Rachel discovers a stunning monument to Tillie Smith, who died in 1886. Reading the words carved into the stone, "She Died in Defence of Her Honor," Rachel is overcome by a powerful memory buried deep in her past. The novel poignantly blends fact and fiction as two women scarred by shame, and separated by more than a century, reach across time to rewrite history.
$30

Friday 06/22/2018 at 11:00 AM
Wendy Wax
(Best Beach Ever) at Kimbel's, Wachesaw Plantation
After giving up their renovation-turned-reality-TV-show "Do Over," the ladies of the hugely successful Ten Beach Road series move into cottages at the Sunshine Hotel and turn their beloved Bella Flora over to its wealthy mystery tenant. Now, each woman – Maddie, Kyra, Avery and Nikki – will be forced to reexamine and redefine her life, relationships, and dreams.
$30

Tuesday 06/26/2018 at 5:30 PM
Rick Bragg
(The Best Cook in the World) at Inlet Affairs
From the beloved, best-selling author of "All Over but the Shoutin'" - a delectable, rollicking food memoir, cookbook, and loving tribute to a region, a vanishing history, a family, and, especially, to his mother. Including seventy-four mouthwatering Bragg family recipes for classic southern dishes passed down through generations. Margaret Bragg does not own a single cookbook. She measures in "dabs" and "smidgens" and "tads" and "you know, hon, just some." She cannot be pinned down on how long to bake corn bread ("about 15 to 20 minutes, depending on the mysteries of your oven"). Her notion of farm-to-table is a flatbed truck. But she can tell you the secrets to perfect mashed potatoes, corn pudding, redeye gravy, pinto beans and hambone, stewed cabbage, short ribs, chicken and dressing, biscuits and butter rolls. Many of her recipes, recorded here for the first time, pre-date the Civil War, handed down skillet by skillet, from one generation of Braggs to the next. In "The Best Cook in the World," Rick Bragg finally preserves his heritage by telling the stories that framed his mother's cooking and education, from childhood into old age. Because good food always has a good story, and a recipe, writes Bragg, is a story like anything else. This is a supper feast and the book is included in the ticket price.
$60

Friday 06/29/2018 at 11:00 AM
Susan Boyer - FULL!
(Lowcountry Bookshop) at Pastaria 811
Lowcountry PI Liz Talbot returns to the streets of Charleston in the seventh installment of Susan M. Boyer's USA TODAY bestselling mystery series. Between an epic downpour and a King Tide, those historic streets are flooded — and dangerous. A late night tragic accident along the Lower Battery leads Liz Talbot straight to her next case. Who's the client? Well, now, therein lies the first puzzle. When the police arrive at the scene of the accident, Poppy Oliver claims she's only trying to help. But the dent on the front of her Subaru and the victim's injuries provoke a certain Charleston police detective's suspicious nature. A wealthy, anonymous benefactor hires Liz and her partner Nate Andrews to prove Poppy Oliver's innocence. What exactly was Poppy Oliver up to? Is she a random good Samaritan who happens upon the accident scene? Or perhaps this tragedy wasn't an accident. She just might be his abused wife's accomplice. Why does everyone involved in this case have a sudden burning urge for reading material, leading them to the same charming bookshop along the waterfront? From a risqué, exclusive club in an old plantation to an upscale resale shop in the historic King Street shopping district to a downtown graveyard crawling with ghosts, Liz tracks a group of women who band together to help victims of domestic violence. In her most challenging case yet, Liz fears she may find a killer, but justice may prove elusive.
$30

Friday 07/06/2018 at 11:00 AM
Elaine Neil Orr
(Swimming Between Waters) at Pawleys Plantation
From the critically acclaimed author of "A Different Sun" and "Gods of Noonday: A White Girl's African Life," Orr presents a Southern coming-of-age novel that sets three very different young people against the tumultuous years of the American Civil Rights movement in a small neighborhood in Winston-Salem, North Carolina.
$30

Friday 07/13/2018 at 11:00 AM
Steve Roberts & Lee Brockington
(Pawleys Island: Images of America) at DeBordieu Colony Clubhouse
The history of Pawleys Island can be summed up in four words: rice, sea, golf, and hammocks. The rivers threading through coastal South Carolina created an ideal environment for cultivating rice, and by the mid-18th century, vast plantations were producing profitable crops and wealthy landowners. But those plantations also produced malaria-carrying mosquitoes, so the landowners sent their families to the seashore for the summer and built the first houses on Pawleys Island starting in 1822. The end of slavery doomed the rice culture, and the old plantations were sold to rich Northerners for hunting and fishing retreats. During the Depression, the Lachicotte family started making and selling distinctive rope hammocks, the perfect symbol for the island's slow, simple lifestyle. By the 1960s, many of the old plantations were turned into golf courses, reviving the economy. But the beating heart of Pawleys Island remains the rhythm of the sea and what one early visitor called "the only beach in the world." Ticket price includes the book.
$60

Tuesday 07/17/2018 at 11:00 AM
Michael D. Thompson
(Working on the Dock of the Bay) at Quigley's Catering
In this finalist and runner-up for the South Carolina Historical Society's 2016 George C. Rogers Jr. Award, Thompson explored the history of waterfront labor and laborers – black and white, enslaved and free, native and immigrant – in Charleston, South Carolina, between the American Revolution and Civil War. The University of Tennessee (Chattanooga) associate professor American history explains how a predominantly enslaved workforce laid the groundwork for the creation of a robust and effectual association of dockworkers, most of whom were black, shortly after emancipation. In revealing these wharf laborer's experiences, Thompson's book contextualizes the struggled of contemporary southern working people.
$30

Friday 07/20/2018 at 11:00 AM
Beatriz Williams
(Summer Wives) at Kimbel's, Wachesaw Plantation
New York Times bestselling author Beatriz Williams brings us the must-read novel of the season – an electrifying postwar fable of love, class, power, and redemption set among the inhabitants of a rarefied island off the New England coast... In the summer of 1951, Miranda Schuyler arrives on elite, secretive Winthrop Island as a schoolgirl from the margins of high society, still reeling from the loss of her father in the Second World War. When her beautiful mother marries Hugh Fisher, whose summer house on Winthrop overlooks the famous lighthouse, Miranda's catapulted into a heady new world of pedigrees and cocktails, status and swimming pools. The tranquility of the island ends in catastrophe that banishes Miranda from the island for nearly two decades. Now, in the landmark summer of 1969, Miranda returns, as a renowned Shakespearean actress hiding a terrible heartbreak. No longer a naïve teenager, she begins a fierce, inexorable quest for justice for the man she once loved . . . even if it means uncovering every last one of the secrets that bind together the families of Winthrop Island.
$30

Friday 07/27/2018 at 11:00 AM
Amber Brock
(Lady Be Good) at Inlet Affairs
Set in the 1950s, "Lady Be Good" marks Amber Brock's mesmerizing follow-up to "A Fine Imitation," sweeping readers into the world of the mischievous, status-obsessed daughter of a hotel magnate and the electric nightlife of three iconic cities: New York, Miami, and Havana. Kitty Tessler, only child of self-made hotel and nightclub tycoon Nicolas Tessler, may not have the same pedigree as the tennis club set she admires, but she still sees herself as every inch the socialite – spending her days perfecting her "look" and her nights charming all the blue-blooded boys who frequent her father's clubs. It seems like the fun will never end until Kitty's father issues a terrible ultimatum: Kitty must marry Andre, her father's second-in-command, and take her place as the First Lady of his hotel empire. A wily and elaborate plan to protect her aspirations and save her best friend from a disastrous marriage backfires as Kitty begins waking up to the injustice of the world beyond her small, privileged corner of Manhattan. She is forced to reconsider her choices and her future before she loses everyone she loves.
$30

Friday 08/03/2018 at 11:00 AM
Christopher Swann
(Shadow of the Lions) at Pawleys Plantation
How long must we pay for the crimes of our youth? That is just one question that Swann – who is a graduate of Woodberry Forest School in Virginia, holds a doctorate in creative writing, and serves as the English department chair at Holy Innocents' Episcopal School – explores in this compulsively readable debut, a literary thriller set in the elite – and sometimes dark – environs of Blackburne, a prep school in Virginia. When Matthias Glass's best friend Fritz vanishes without a trace in the middle of an argument during their senior year, Matthias tries to move on with his life, only to realize that until he discovers what happened to his missing friend, he will be stuck in the past – guilty, responsible, alone. Almost ten years after Fritz's disappearance, Matthias gets his chance. Offered a job teaching English at Blackburne, he gets swiftly drawn into the mystery. In the shadowy woods of his alma mater, he stumbles into a web of surveillance, dangerous lies, and buried secrets – and discovers the troubled underbelly of a school where the future had once always seemed bright. A sharp and moving tale full of false leads and surprise turns, "Shadow of the Lions" is also wise and moving. Swann has given us a gripping debut about friendship, redemption, and what it means to lay the past to rest.
$30

Friday 08/10/2018 at 11:00 AM
Kristan Higgins
(Good Luck With that) at Kimbel's, Wachesaw Plantation
New York Times bestselling author Kristan Higgins is beloved for her heartfelt novels (18 and counting!) filled with humor and wisdom. In her newest, she tackles an issue every woman deals with: body image and self-acceptance. Emerson, Georgia, and Marley have been best friends ever since they met at a weight-loss camp as teens. When Emerson tragically passes away, she leaves one final wish for her best friends: to conquer the fears they still carry as adults. For each of them, that means something different. For Marley, it's coming to terms with the survivor's guilt she's carried around since her twin sister's death, and which has left her blind to the real chance for romance in her life. For Georgia, it's about learning to stop trying to live up to her mother's and brother's ridiculous standards, and learn to accept the love her ex-husband has tried to give her. But as Marley and Georgia grow stronger, the real meaning of Emerson's dying wish becomes truly clear: more than anything, she wanted her friends to love themselves. A novel of compassion and insight, "Good Luck With That" tells the story of two women who learn to embrace themselves just the way they are.
$30

Friday 08/17/2018 at 11:00 AM
Amanda Stauffer
(Match Made in Manhattan) at Carefree Catering
A graduate of Yale and Columbia Universities who works as an architectural conservator, restoring historic landmarks across the country, Amanda headed to match.com when she grew frustrated with New York City's dating scene. Her experiences provided her with a lifetime of warm and fuzzy memories, a few friends, and an abundance of material for a book or a career in comedy. Let's go for the book first: Amanda's doppelganger Alison finds herself confused, lonely, and drastically out of touch with the world of modern dating. Refusing to wallow, she signs up for a popular dating app and resolves to remain open-minded and optimistic as she explores the New York City singles' scene. "Match Made in Manhattan" is a fast-paced, contemporary story about the struggles of dating in the digital age. Replete with online profiles, witty dialogue, and a super-supportive group of female friends, this all-too-real and relatable debut novel will have readers laughing, crying, and rooting for Alison all the way to the end.
$30

Friday 08/24/2018 at 11:00 AM
Tom McConnell
(Wooden King) at Pawleys Plantation
A professor of English at the University of South Carolina Upstate in Spartanburg and a Fulbright Scholar in the Czech Republic (2005-2006), McConnell taught American literature and creative writing at Masaryk University. His debut novel is set in German-occupied Czechoslovakia in the 1940s where Vicktor Trn's life is slowly stripped away as creeping authoritarianism envelopes his city and his family. In the end, this quiet history professor and man of contemplative pacifism finds himself caught between two titanic armies — the Nazis and the Soviets — and must decide how to save all that he loves. This heart-pounding World War II story, infused with the tension of Kristin Hannah's "The Nightingale," and Anthony Doerr's "All the Light We Cannot See," asks what is a peaceful man to do when totalitarianism takes everything he holds dear.
$30

Friday 08/31/2018 at 11:00 AM
Lisa Patton
(Rush) at Inlet Affairs
"There's not a better Southern author writing today than Lisa Patton. Her delightful new book is a modern look at what is perhaps the most sacred of all Southern rituals: sorority rush at The University of Mississippi, 'Ole Miss.' And happily for us, Miss Patton captures to absolute perfection the hilarity, hysteria, and heartbreak of it all. Funny, touching, and full of twists and turns. I couldn't have loved it more." -Fannie Flagg
$30