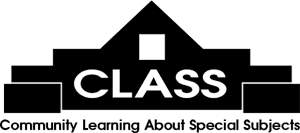 The Moveable Feast features literary luncheons with exciting authors at area restaurants on Fridays, 11 am - 1 pm, $30 each with a $5 cash rebate if the featured book is purchased.
Email
or call 843-235-9600 for more information.
Click here to register online!

Friday 07/27/2018 at 11:00 AM
Amber Brock
(Lady Be Good) at Pastaria 811 (change of venue)
Set in the 1950s, "Lady Be Good" marks Amber Brock's mesmerizing follow-up to "A Fine Imitation," sweeping readers into the world of the mischievous, status-obsessed daughter of a hotel magnate and the electric nightlife of three iconic cities: New York, Miami, and Havana. Kitty Tessler, only child of self-made hotel and nightclub tycoon Nicolas Tessler, may not have the same pedigree as the tennis club set she admires, but she still sees herself as every inch the socialite – spending her days perfecting her "look" and her nights charming all the blue-blooded boys who frequent her father's clubs. It seems like the fun will never end until Kitty's father issues a terrible ultimatum: Kitty must marry Andre, her father's second-in-command, and take her place as the First Lady of his hotel empire. A wily and elaborate plan to protect her aspirations and save her best friend from a disastrous marriage backfires as Kitty begins waking up to the injustice of the world beyond her small, privileged corner of Manhattan. She is forced to reconsider her choices and her future before she loses everyone she loves.
$30

Friday 08/03/2018 at 11:00 AM
Christopher Swann
(Shadow of the Lions) at Pawleys Plantation
How long must we pay for the crimes of our youth? That is just one question that Swann – who is a graduate of Woodberry Forest School in Virginia, holds a doctorate in creative writing, and serves as the English department chair at Holy Innocents' Episcopal School – explores in this compulsively readable debut, a literary thriller set in the elite – and sometimes dark – environs of Blackburne, a prep school in Virginia. When Matthias Glass's best friend Fritz vanishes without a trace in the middle of an argument during their senior year, Matthias tries to move on with his life, only to realize that until he discovers what happened to his missing friend, he will be stuck in the past – guilty, responsible, alone. Almost ten years after Fritz's disappearance, Matthias gets his chance. Offered a job teaching English at Blackburne, he gets swiftly drawn into the mystery. In the shadowy woods of his alma mater, he stumbles into a web of surveillance, dangerous lies, and buried secrets – and discovers the troubled underbelly of a school where the future had once always seemed bright. A sharp and moving tale full of false leads and surprise turns, "Shadow of the Lions" is also wise and moving. Swann has given us a gripping debut about friendship, redemption, and what it means to lay the past to rest.
$30

Friday 08/10/2018 at 11:00 AM
Kristan Higgins
(Good Luck With that) at Kimbel's, Wachesaw Plantation
New York Times bestselling author Kristan Higgins is beloved for her heartfelt novels (18 and counting!) filled with humor and wisdom. In her newest, she tackles an issue every woman deals with: body image and self-acceptance. Emerson, Georgia, and Marley have been best friends ever since they met at a weight-loss camp as teens. When Emerson tragically passes away, she leaves one final wish for her best friends: to conquer the fears they still carry as adults. For each of them, that means something different. For Marley, it's coming to terms with the survivor's guilt she's carried around since her twin sister's death, and which has left her blind to the real chance for romance in her life. For Georgia, it's about learning to stop trying to live up to her mother's and brother's ridiculous standards, and learn to accept the love her ex-husband has tried to give her. But as Marley and Georgia grow stronger, the real meaning of Emerson's dying wish becomes truly clear: more than anything, she wanted her friends to love themselves. A novel of compassion and insight, "Good Luck With That" tells the story of two women who learn to embrace themselves just the way they are.
$30

Friday 08/17/2018 at 11:00 AM
Amanda Stauffer
(Match Made in Manhattan) at Carefree Catering
A graduate of Yale and Columbia Universities who works as an architectural conservator, restoring historic landmarks across the country, Amanda headed to match.com when she grew frustrated with New York City's dating scene. Her experiences provided her with a lifetime of warm and fuzzy memories, a few friends, and an abundance of material for a book or a career in comedy. Let's go for the book first: Amanda's doppelganger Alison finds herself confused, lonely, and drastically out of touch with the world of modern dating. Refusing to wallow, she signs up for a popular dating app and resolves to remain open-minded and optimistic as she explores the New York City singles' scene. "Match Made in Manhattan" is a fast-paced, contemporary story about the struggles of dating in the digital age. Replete with online profiles, witty dialogue, and a super-supportive group of female friends, this all-too-real and relatable debut novel will have readers laughing, crying, and rooting for Alison all the way to the end.
$30

Friday 08/24/2018 at 11:00 AM
Tom McConnell
(Wooden King) at Pawleys Plantation
A professor of English at the University of South Carolina Upstate in Spartanburg and a Fulbright Scholar in the Czech Republic (2005-2006), McConnell taught American literature and creative writing at Masaryk University. His debut novel is set in German-occupied Czechoslovakia in the 1940s where Vicktor Trn's life is slowly stripped away as creeping authoritarianism envelopes his city and his family. In the end, this quiet history professor and man of contemplative pacifism finds himself caught between two titanic armies — the Nazis and the Soviets — and must decide how to save all that he loves. This heart-pounding World War II story, infused with the tension of Kristin Hannah's "The Nightingale," and Anthony Doerr's "All the Light We Cannot See," asks what is a peaceful man to do when totalitarianism takes everything he holds dear.
$30

Friday 08/31/2018 at 11:00 AM
Lisa Patton
(Rush) at Inlet Affairs
"There's not a better Southern author writing today than Lisa Patton. Her delightful new book is a modern look at what is perhaps the most sacred of all Southern rituals: sorority rush at The University of Mississippi, 'Ole Miss.' And happily for us, Miss Patton captures to absolute perfection the hilarity, hysteria, and heartbreak of it all. Funny, touching, and full of twists and turns. I couldn't have loved it more." -Fannie Flagg
$30

Tuesday 09/04/2018 at 11:00 AM
Signe Pike
(The Lost Queen) at The Reserve Club
Already being compared to "Outlander" and "The Mists of Avalon," this spellbinding debut introduces Languoreth—a forgotten queen of sixth-century Scotland—and twin sister of the man who inspired the legend of Merlin. Author of the travel memoir "Faery Tale: One Woman's Search for Enchantment in a Modern World," Pike has researched and written about Celtic history and folklore for more than a decade. This first in a planned trilogy, "The Lost Queen" will take you to a faraway world, rescuing a passionate and brave woman from vanishing history to reclaim her place in one of the most enduring legends of all time.
$30

Friday 09/07/2018 at 11:00 AM
Beatriz Williams, Lauren Willig & Karen White
(The Glass Ocean) at Pawleys Plantation
From the New York Times bestselling authors of The Forgotten Room comes a captivating historical mystery, infused with romance that links the lives of three women across a century – two deep in the past, one in the present – to the doomed passenger liner, RMS Lusitania. This feast is *$60, and includes an autographed book by all three authors.
$60

Friday 09/14/2018 at 11:00 AM
Jim Jordan
(The Slave-Trader's Letter-Book) at Kimbel's, Wachesaw
This intriguing and educational book is in two parts. The first, a thorough and well-researched biography of one of antebellum Georgia's most famous scoundrels; the second, a professionally edited and annotated printing of Charles Augustus Lafayette Lamar's long-lost and recently rediscovered letter-book. Both parts are well worth the read by scholars and the general public. Charles Lamar was the instigator of the infamous voyage of the Wanderer. In 1858 Savannah businessman Lamar, in violation of U.S. law, organized the shipment of hundreds of Africans on the luxury yacht Wanderer to Jekyll Island, Georgia. The four hundred survivors of the Middle Passage were sold into bondage. This was the first successful documented slave landing in the United States in about four decades and shocked a nation already on the path to civil war. He was a hero to southern secessionists and a criminal to northern abolitionists. That makes this book important to all those interested in the antebellum and Civil War history of Georgia.
$30

Tuesday 09/18/2018 at 11:00 AM
Kristina McMorris
(Sold on a Monday) at Pastaria 811
In the midst of the Great Depression, an ambitious reporter snaps a photo of two children being sold on a farmhouse porch, leading to his big break — and a series of devastating repercussions. Inspired by an actual newspaper photograph that stunned the nation, McMorris has written a powerful novel of love, redemption, and the unexpected paths that bring us home.
$30

Friday 09/21/2018 at 11:00 AM
Rea Frey
(Not Her Daughter) at Kimbel's, Wachesaw
The author of four best-selling nonfiction books on nutrition and fitness, Frey's debut novel has already been optioned for a feature film. Described as "cleverly constructed," "a provocative thriller," and "harrowing and heartfelt," Frey pulls off a difficult task: balancing a nail-biting plot with a thought-provoking question – is a crime committed with the best intentions still a crime? The story begs the question: who is more mother – the one who gives birth or the one who rescues? A chilling, powerful tale of love and sacrifice, of truth and perception, this book will make you miss your bedtime, guaranteed.
$30

Friday 09/28/2018 at 11:00 AM
Diane Chamberlain
(The Dream Daughter) at Pawleys Plantation
The New York Times, USA Today and Sunday Times bestselling author of 25 suspenseful stories that touch both heart and mind, Chamberlain's newest is influenced by her former career as a social worker and psychotherapist. When Caroline Sears receives the news that her unborn baby girl has a heart defect, she is devastated. It is 1970 and there seems to be little that can be done. But her brother-in-law, a physicist, tells her that something can be done to save her baby. Something that will require a kind of strength and courage that Caroline never knew she had. Something that will mean a mind-bending leap of faith on her part. And all for the love of her unborn child. A rich, genre-spanning, breathtaking novel about one mother's quest to save her child, unite her family, and believe in the unbelievable. Diane Chamberlain pushes the boundaries of faith and science to deliver a novel you will never forget.
$30

Friday 10/05/2018 at 11:00 AM
Patti Callahan (Henry)
(Becoming Mrs. Lewis) at Kimbel's, Wachesaw
From New York Times bestselling author Patti Callahan comes an exquisite novel of Joy Davidman, the woman C. S. Lewis called "my whole world." When poet and writer Joy Davidman began writing letters to C. S. Lewis – known as Jack – she was looking for spiritual answers, not love. Love, after all, wasn't holding together her crumbling marriage. Everything about New Yorker Joy seemed ill-matched for an Oxford don and the beloved writer of Narnia, yet their minds bonded over their letters. Embarking on the adventure of her life, Joy traveled from America to England and back again, facing heartbreak and poverty, discovering friendship and faith, and against all odds, finding a love that even the threat of death couldn't destroy. In this masterful exploration of one of the greatest love stories of modern times, we meet a brilliant writer, a fiercely independent mother, and a passionate woman who changed the life of this respected author and inspired books that still enchant us and change us. Joy lived at a time when women weren't meant to have a voice – and yet her love for Jack gave them both voices they didn't know they had. At once a fascinating historical novel and a glimpse into a writer's life, "Becoming Mrs. Lewis" is above all a love story – a love of literature and ideas and a love between a husband and wife that, in the end, was not impossible at all.
$30