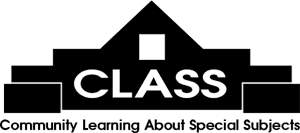 The Moveable Feast features literary luncheons with exciting authors at area restaurants on Fridays, 11 am - 1 pm, $30 each with a $5 cash rebate if the featured book is purchased.
Email
or call 843-235-9600 for more information.
Click here to register online!

Friday 02/24/2017 at 11:00 AM
Helen Simonson
(The Summer Before the War) at Pine Lakes Country Club
The author of New York Times and international bestseller - "Major Pettigrew's Last Stand" - brings us East Sussex, 1914. It is the end of England's brief Edwardian summer, and everyone agrees that the weather has never been so beautiful. Formidable local matriarch, Agatha Kent, has just risked her reputation by publicly pushing for the appointment of a female Latin teacher but when Beatrice Nash arrives, with one trunk and several large crates of books, she is not as old or as meek as expected. As Beatrice navigates the strictures of small town life, an unimaginable war looms. The true limits of progress, and the old ways, will be tested as this small Sussex town and its inhabitants go to war. "A novel to cure your Downton Abbey withdrawal ... a delightful story about nontraditional romantic relationships, class snobbery and the everybody-knows-everybody complications of living in a small community." —The Washington Post.
$30

Friday 03/03/2017 at 11:00 AM
Todd Hagstette
(The Field of Honor) at Carefree Catering (change of venue!)
For more than thirty years, the study of honor has been fundamental to understanding Southern culture and history. Defined chiefly as reputation or public esteem, honor penetrated virtually every aspect of Southern ethics and behavior, including race, gender, law, education, religion, and violence. In "The Field of Honor: Essays on Southern Character and American Identity," editors John Mayfield and Todd Hagstette bring together new research by twenty emerging and established scholars who study the varied practices and principles of honor in an American context, across an array of academic disciplines.
$30

Friday 03/10/2017 at 11:00 AM
Susan Meissner
(A Bridge Across the Ocean) at Pawleys Plantation
Wartime intrigue spans the lives of three women – past and present – in the latest novel from the acclaimed author of "Secrets of a Charmed Life." February, 1946. World War Two is over, but the recovery from the most intimate of its horrors has only just begun for Annaliese Lange, a German ballerina desperate to escape her past, and Simone Deveraux, the wronged daughter of a French Résistance spy. Now the two women are joining hundreds of other European war brides aboard the renowned RMS Queen Mary to cross the Atlantic and be reunited with their American husbands. When the voyage ends at New York Harbor, only one of them will disembark...
$30

Tuesday 03/14/2017 at 11:00 AM
Charlie Lovett
(The Book of the Grail) at Ocean Club, Grande Dunes, Myrtle Beach
In an English cathedral city, passionate bibliophile and Holy Grail enthusiast Arthur Prescott works to uncover a long-lost secret about the cathedral's past – and its connections to King Arthur and the Knights of the Round Table . . . Arthur Prescott is happiest when surrounded by the ancient books and manuscripts of the Barchester Cathedral Library. He finds little satisfaction in his job teaching English in the concrete buildings of the University of Barchester, where life seems like a never-ending committee meeting. But in the cathedral library, he contentedly nurtures his secret fascination with the Holy Grail and researches his perennially unfinished guidebook to the medieval cathedral. When a beautiful young American named Bethany Davis arrives in Barchester charged with digitizing the library's manuscripts, Arthur's tranquility is broken. Concerned by the threat technology poses to the library he loves, Arthur sets himself in opposition to Bethany, only to find in her a kindred spirit with a similar love for knowledge and books – and a fellow Grail enthusiast.
$30

Friday 03/17/2017 at 11:00 AM
Phillip Lewis
(The Barrowfields) at Kimbel's, Wachesaw Plantation
A richly textured coming-of-age story about fathers and sons, home and family, recalling classics by Thomas Wolfe and William Styron, by a powerful new voice in fiction. Just before Henry Aster's birth, his father – outsized literary ambition and pregnant wife in tow – reluctantly returns to the small Appalachian town in which he was raised and installs his young family in an immense house of iron and glass perched high on the side of a mountain. There, Henry grows up under the writing desk of this fiercely brilliant man. But when tragedy tips his father toward a fearsome unraveling, what was once a young son's reverence is poisoned and Henry flees, not to return until years later when he, too, must go home again.
$30

Saturday 03/18/2017 at 11:00 AM
Cokie Roberts
(Ladies of Liberty) at Pawleys Plantation
Fans of #1 New York Times bestselling author Cokie Roberts, also a celebrated journalist for ABC and NPR, will love this stunning nonfiction picture book, "Ladies of Liberty," based on her acclaimed work for adults. Highlighting the female explorers, educators and writers, as well as political and social activists, that shaped our nation's early history, this is the stunning follow-up to her children's book "Founding Mothers." Beautifully illustrated by Caldecott Honor-winning artist Diane Goode, "Ladies of Liberty" pays homage to a diverse selection of ten remarkable women who have shaped the United States, covering the period of 1776 to 1824. Drawing on personal correspondence and private journals, Cokie Roberts brings to life the extraordinary accomplishments of these women who created the framework for our current society, a generation of reformers and visionaries.
$30

Friday 03/24/2017 at 11:00 AM
Bill Noel
(Dead Center) at Ocean One, Litchfield Beach
In this thrilling follow up to "Silent Night," Chris Landrum and the rest of the quirky gang are back for another rousing adventure on Folly Beach. Chris' world is turned upside down when he stumbles on the body of a killer for hire. His friends are convinced they know who the hit man was sent to kill, and ask the retired bureaucrat to stick his nose in business that should be left to the police. If that's not enough, Chris comes home to an intruder intent on taking his life; his best friend announces he's moving out of state; and his long-term girlfriend may be leaving him. Add to the mix, a participant in the witness protection program and a bookstore owner with a mysterious past, and once again, Chris is in the crosshairs of a murderer.
$30

Wednesday 03/29/2017 at 11:00 AM
Greg Iles
(Mississippi Blood) at Pawleys Plantation
This is the third and final installment in the "Natchez Burning" series of Penn Cage novels by New York Times bestseller Greg Iles. Counter to publishing pigeon-holing, Iles writes in a variety of genres from World War II thrillers to female protagonists. "Mississippi Blood" is the enthralling conclusion to a breathtaking trilogy seven years in the making – one that has kept readers on the edge of their seats and one through which the author survived a near-fatal traffic accident. With piercing insight, narrative prowess, and a masterful ability to blend history and imagination, Iles illuminates the brutal history of the American South.
$30

Friday 03/31/2017 at 11:00 AM
Walter Edgar & Robert Brinkmeyer
(Citizen-Scholar: Essays in Honor of Walter Edgar) at Pine Lakes Country Club
"Citizen-Scholar" comprises essays written in honor of Walter Edgar, South Carolina's preeminent historian and founding director of the University of South Carolina (USC) Institute for Southern Studies. In the opening overview of Edgar's impressive academic career, editor Robert H. Brinkmeyer, Jr., discusses Edgar's role as the Palmetto State's omnipresent public historian, radio program host, author of the landmark "South Carolina: A History," and editor of "The South Carolina Encyclopedia." The former George Washington Distinguished Professor of History, Claude Henry Neuffer Chair of Southern Studies, and Louise Fry Scudder Professor, Edgar has been recognized with inductions into the South Carolina Hall of Fame and the South Carolina Higher Education Hall of Fame and has received the South Carolina Order of the Palmetto and the South Carolina Governor's Award in the Humanities. The first section of Citizen-Scholar features personal essays about Edgar and his legacy from his friends and colleagues. The second section of the collection includes essays spanning a range of regional, national, and international topics, all associated with Edgar's research as written by some of the most renowned scholars of Southern history and culture. These essays were written as a tribute to Edgar, both as a historian and as a public scholar, a man actively involved in his profession as well as in his community, both locally and statewide. Brinkmeyer, director of the Institute for Southern Studies at the University of South Carolina, is the Emily Brown Jefferies Professor of English and Claude Henry Neuffer Professor of Southern Studies. A scholar of modern and contemporary Southern literature, he has published five books in the field, most recently the award-winning "The Fourth Ghost: White Southern Writers and European Fascism, 1930-1950."
$30

Friday 04/07/2017 at 11:00 AM
Michel Stone
(Border Child) at Carefree Catering
For Héctor and Lilia, pursuit of the American Dream became every parent's worst fear when their infant daughter vanished as they crossed from Mexico to the United States – now they must try to get her back. With great empathy and a keen awareness of current events, Michel Stone, the award-winning author of "The Iguana Tree," delivers a novel of surpassing sensitivity and heart.
$30

Tuesday 04/11/2017 at 11:00 AM
Rose Senehi
(Carolina Belle) at Ocean One, Litchfield
Belle McKenzie is obsessed with finding the best apple anyone ever bit into, and determined to rekindle the love this obsession has nearly destroyed. Rich in emotion and driven by suspense, this tale reveals the bold, resourceful character needed for a clan to survive for five generations in the precarious business of apple growing in the North Carolina Mountains. Woven throughout this story is the fascinating history of the American apple that started when countless settlers planted seeds all over a country that had no apple trees, kicking off one of the biggest evolutionary experiments this nation has ever seen.
$30

Friday 04/14/2017 at 11:00 AM
Karen White
(The Night the Lights Went Out) at 21 Main, North Beach Resort (change of venue!)
From the New York Times bestselling author of "Flight Patterns" comes a stunning new women's fiction novel about a young single mother who discovers that there's no such thing as the perfect neighbor, and that finding out who your true friends are is the most important lesson of all.
$30

Tuesday 04/18/2017 at 11:00 AM
Patricia Falvey
(The Girls of Ennismore) at Sea View Inn
Irish-born Falvey shares her third novel which depicts the intertwining lives of a family of Anglo-Irish gentry and their servants at a time in Irish history when the aristocracy are under threat both from growing economic hardship and incipient nationalist rebellion. It juxtaposes the gentry's sense of entitlement against the servants' not so guarded resentment of their employers whose ownership of Irish lands was achieved by conquest. The contrast of the natural wit, passion and mercurial charm of the native Irish with the formal, restrained behaviors of the gentry, makes for a natural conflict that offers both drama and humor.
$30

Friday 04/21/2017 at 11:00 AM
Julie James
(The Thing About Love) at Inlet Affairs
The New York Times bestselling author of "Suddenly One Summer" blows the covers of two FBI agents who can't hide who they are from each other. FBI agents Jessica Harlow and John Shepherd have a past. The former lawyer and cocky Army Ranger clashed during their training at Quantico and gladly went their separate ways after graduating from the Academy. Six years later, the last thing either of them expects is to be assigned to work as partners in a high-profile undercover sting.
$30

Friday 04/28/2017 at 11:00 AM
Kristy Woodson Harvey
(Slightly South of Simple) at Myrtle Beach Marriott, Grande Dunes
April 28 ~ Kristy Woodson Harvey (Slightly South of Simple) at Myrtle Beach Marriott, Grande Dunes, $30 From the next "major voice in Southern fiction" (New York Times bestselling author Elin Hilderbrand) comes the first in an all-new series chronicling the journeys of three sisters and their mother – and a secret from their past that has the potential to tear them apart and reshape their very definition of what it means to be a family.
$30

Friday 05/05/2017 at 11:00 AM
Wendy Wax
(One Good Thing) at Pawleys Plantation
USA Today bestselling author brings us the fifth in the Ten Beach Road series, a story of four women trying to rebuild more than their lives… Embroiled in a battle to regain control of their renovation-turned-reality TV show, "Do Over," Maddie, Avery, Nikki and Kyra find themselves holding tight to the frayed ends of their friendship and relationships. Maddie must face the realities of dating a rock star once again topping the charts and deal with her hapless ex-husband, while Avery is caught up in family drama even as she attempts to transform a tiny cottage into a home for the newly impoverished heiress who helped bankroll their last renovation. Put on bedrest, a hugely pregnant Nikki can't quite believe love can last, or trust in her own maternal instinct. And Kyra, who has secretly put Bella Flora at risk in an attempt to salvage Do Over, must decide whether to accept a desperately needed bail out from her son's famous father that comes with far too many strings attached… But friendship is made for times like these, to keep each other – and their dreams – from crumbling.
$30

Friday 05/12/2017 at 11:00 AM
Stephanie Danler
(Sweetbitter) at Ocean One, Litchfield
Shot from a mundane, provincial past, Tess comes to New York in the stifling summer of 2006. Alone, knowing no one, living in a rented room in Williamsburg, she manages to land a job as a "backwaiter" at a celebrated downtown Manhattan restaurant. This begins the year we spend with Tess as she starts to navigate the chaotic, enchanting, punishing, and privileged life she has chosen, as well as the remorseless and luminous city around her.
$30

Monday 05/15/2017 at 5:00 PM
Dorothea Benton Frank
(Same Beach, Next Year) at Pawleys Plantation Oak Grille & Sawgrass Room
Join us for a pre-launch party (book release date is May 16!) at one of our favorite venues for wine and appetizers for a talk by one of our favorite authors to benefit one of her favorite causes, The Family Justice Center in Georgetown. New York Times bestselling author Dorothea Benton Frank returns to her magical Lowcountry of South Carolina in a bewitching story of marriage, love, family, and friendship that is infused with her warm and engaging earthy humor and generous heart. One enchanted summer, two couples begin a friendship that will last more than twenty years and transform their lives. A chance meeting on the Isle of Palms, one of Charleston's most stunning barrier islands, brings former sweethearts, Adam Stanley and Eve Landers together again. Their respective spouses, Eliza and Carl, fight sparks of jealousy flaring from their imagined rekindling of old flames. As Adam and Eve get caught up on their lives, their partners strike up a deep friendship – and flirt with an unexpected attraction – of their own. Year after year, Adam, Eliza, Eve, and Carl eagerly await their reunion at Wild Dunes, a condominium complex at the island's tip end, where they grow closer with each passing day, building a friendship that will withstand financial catastrophe, family tragedy, and devastating heartbreak. A dazzling celebration of the infrangible power of friendship, the enduring promise of summer, and the indelible bonds of love. This event is $60 and includes the book, the opportunity to chat with Dottie while sipping wine and nibbling tasty appetizers, and a donation to the center for abused women and children.
$60

Friday 05/19/2017 at 11:00 AM
Mary Kay Andrews
(The Beach House Cookbook) at Kimbel's, Wachesaw
You do not have to own a beach house to cook like you're at the beach. You don't actually even have to be at the beach. The recipe for beach house cooking, according to Mary Kay, is nothing more than easy, accessible, fresh, tasty dishes. Long on taste and enjoyment, short on stress or mess. "The Beach House Cookbook" is filled with recipes that have become her family's traditions, including some new concepts (Frozen Key Lime Bars, Mr. Beachy Ceviche, and Quickles, her grandma's Quick Pickles). You can be assured of a few belly laughs along the way preparing and filling all those summer tummies!
$30

Friday 05/26/2017 at 11:00 AM
Michelle Gable
(The Book of Summer) at Inlet Affairs
This bestselling author, who has transported us to Paris with "The Paris Apartment" and "I'll See You in Paris," now turns her generation-jumping eye on Nantucket where physician Bess Codman has returned to her family's compound, Cliff House, for the first time in four years. Her great-grandparents built Cliff House almost a century before, but due to erosion, the once-grand home will soon fall into the sea. Though she's purposefully avoided the island, Bess must now pack up the house and deal with her mother, a notorious town rabble-rouser, who refuses to leave. "The Book of Summer" unravels the power and secrets of Cliff House as told through the voices of Ruby Packard, a bright-eyed and idealistic newlywed on the eve of WWII, the home's definitive guestbook, and Bess herself. Bess's grandmother always said it was a house of women, and by the very last day of the very last summer at Cliff House, Bess will understand the truth of her grandmother's words in ways she never contemplated.
$30