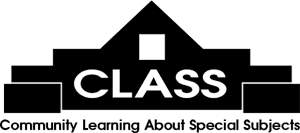 The Moveable Feast features literary luncheons with exciting authors at area restaurants on Fridays, 11 am - 1 pm, $30 each with a $5 cash rebate if the featured book is purchased.
Email
or call 843-235-9600 for more information.
Click here to register online!

Friday 05/26/2017 at 11:00 AM
Michelle Gable
(The Book of Summer) at Inlet Affairs
This bestselling author, who has transported us to Paris with "The Paris Apartment" and "I'll See You in Paris," now turns her generation-jumping eye on Nantucket where physician Bess Codman has returned to her family's compound, Cliff House, for the first time in four years. Her great-grandparents built Cliff House almost a century before, but due to erosion, the once-grand home will soon fall into the sea. Though she's purposefully avoided the island, Bess must now pack up the house and deal with her mother, a notorious town rabble-rouser, who refuses to leave. "The Book of Summer" unravels the power and secrets of Cliff House as told through the voices of Ruby Packard, a bright-eyed and idealistic newlywed on the eve of WWII, the home's definitive guestbook, and Bess herself. Bess's grandmother always said it was a house of women, and by the very last day of the very last summer at Cliff House, Bess will understand the truth of her grandmother's words in ways she never contemplated.
$30

Friday 06/02/2017 at 11:00 AM
Walt Gragg
(Red Line) at Hot Fish Club
WWIII explodes in this electrifying debut military thriller in the tradition of "Red Storm Rising" and "The Third World War." A resurgent Russian Empire launches a deadly armored thrust into the heart of Germany, and WWIII explodes. With a powerful blizzard providing cover, Russian tanks thunder down the autobahns while undercover Spetsnaz teams strike at vulnerable command points. Standing against them are the woefully undermanned American forces. What they lack in numbers they make up for in superior weapons and training. But before the sun rises they are on the run across a smoking battlefield crowded with corpses. Any slim hope for victory rests with one unlikely hero. Army Staff Sergeant George O'Neill, a communications specialist, may be able to reestablish links that have been severed by hostile forces, but that will take time. While he works, it's up to hundreds of individual American soldiers to hold back the enemy flood.
$30

Friday 06/09/2017 at 11:00 AM
Lisa Wingate
(Before We Were Yours) at Pawleys Plantation
From the 1920s through 1950, thousands of children of single mothers and poverty-stricken parents were taken away – sometimes even quietly whisked off front porches or from hospital maternity wards – by the Tennessee Children's Home Society and its Memphis branch director, Georgia Tann. While heartbroken birth mothers searched for their stolen sons and daughters, the children were often kept in unlicensed boarding facilities and given new names and histories before being transported around the country to adoptive parents who could afford to pay. "Before We Were Yours" tells the stories of the children, through twelve-year-old Rill Foss, stolen from her family's Mississippi River shanty boat with her four young siblings and held in an orphan house where uncertainty and danger wait around every corner. For admirers of "Orphan Train" and "The Nightingale," Wingate adds a brilliantly fictionalized life to one of America's most notorious scandals.
$30

Friday 06/16/2017 at 11:00 AM
Gail Godwin
(Grief Cottage) at Kimbel's, Wachesaw
The haunting tale of a desolate cottage, and the hair-thin junction between this life and the next, from three-time National Book Award finalist and the bestselling author of more than a dozen critically acclaimed books, including "Publishing," a memoir, and the novels "Flora," "Father Melancholy's Daughter," and "Evensong." Literary icon Gail Godwin turns her keen observation on eleven-year-old Marcus who, after his mother's death, is sent to live on a small South Carolina island with his great aunt, a reclusive painter with a haunted past. Aunt Charlotte, otherwise a woman of few words, points out a ruined cottage, telling Marcus she had visited it regularly after she'd moved there thirty years ago because it matched the ruin of her own life...
$30

Tuesday 06/20/2017 at 11:00 AM
Melissa Conroy
(The Lowcountry Coloring Book) at Pine Lakes Country Club
In forty drawings, artist and textile designer Melissa Conroy (daughter of Pat Conroy) turns her talents to the landscape of her childhood – the South Carolina Lowcountry – where every summer she returned with sketchbook in hand. Conroy immerses readers in the graceful, haunting beauty of the South, while introducing local history and folklore of Charleston, Savannah, the Sea Islands and beyond. She has MAs from the University of Georgia and Philadelphia University, in painting and textile design, and a BFA in painting from the Rhode Island School of Design. She is a part-time faculty member in the Textile Design Department at Philadelphia University.
$30

Friday 06/23/2017 at 11:00 AM
Mary Alice Monroe
(Beach House for Rent) at Litchfield Country Club
Fifty-year-old Cara Rutledge rents out her quaint beach house on Isle of Palms to twenty-five-year old Heather Fordham for the entire summer. An artist by trade who's given a special commission to paint birds on postage stamps, anxiety-prone Heather would prefer to stay indoors with her beloved melee of pet birds. But once at the beach, the shore birds – and a man who rescues them – lure her outside and just might show her what she's been missing out on. Simultaneously, as the summer progresses, Cara's life reels with sudden tragedy. She wants only to return home to the beach house where once she'd felt safe, but Heather refuses to budge from her newfound sanctuary. So begins the unlikeliest of rooming situations between two strangers forced to live together and support each other as they navigate the next chapter of their lives. As everything around the ladies is coming apart, they learn that the only thing they can really rely on is each other. And, like the migrating shorebirds that come to the island for the summer, these two women of different generations must rediscover their common bonds and unique strengths so at summer's end they, too, can take flight. *Fee includes Feast, book and benefit donation to SC Turtle Hospital.
$60

Friday 06/30/2017 at 11:00 AM
Susan Boyer
(Lowcountry Bonfire) at Inlet Affairs
$30

Friday 07/07/2017 at 11:00 AM
Karen Robards
(The Ultimatum) at Pawleys Plantation
The first thriller in the "Guardian" series by New York Times bestselling author Karen Robards, perfect for fans of Karen Rose and Sandra Brown. Bianca St. Ives is smart, talented and beautiful. She's also a high-end thief, a master manipulator, a card shark, and a genius of disguise. A femme fatale Robin Hood running a multinational firm with her father, she makes a living swindling con men out of money they stole and giving it back to those who should rightfully have it. Her father has prepared her well to carry on the family business, and now the prodigy has surpassed the master. But her latest mission didn't go to plan – millions of dollars and top secret government documents went missing, and her father was supposedly killed. But not everyone believes in his death, including the US government. They'll stop at nothing to capture Richard St. Ives – a high-value target who has been on most-wanted lists all over the world – even if it means using Bianca as bait.
$30

Friday 07/14/2017 at 11:00 AM
Patti Callahan Henry
(The Bookshop at Water's End) at Kimbel's, Wachesaw
From the acclaimed New York Times bestselling author of "The Idea of Love" and "Driftwood Summer" comes a story about women who spent their childhood summers in a small southern town that harbors secrets as lush as the marshes surrounding it ... Where a tidal river meets the ocean sits the house that shaped Bonny Blankenship's most treasured memories – of the summers spent with her best friend, Lainey McKay. Known as the Summer Sisters, they read, swam and wished for happy-ever-afters amid the sand dunes and oak trees draped with Spanish moss. . . until the night that changed everything, the night that Lainey's mother disappeared. Now, in her early fifties, Bonny is desperate to clear her head after a tragic mistake threatens her career as an emergency room doctor, and her marriage crumbles around her. With her troubled teenage daughter, Piper, in tow, she goes back to the beloved river house, where she is soon joined by Lainey and her two young children. During lazy summer days and magical nights, they reunite with bookshop owner Mimi, who is tangled with the past and its mysteries. As the three women cling to a fragile peace, buried secrets and long-ago loves return like the tide.
$30

Friday 07/21/2017 at 11:00 AM
Philip G. Smucker
(Riding with George: Sportsmanship & Chivalry in the Making of America's First President) at Carefree Catering
A fifth-great-grandnephew of George Washington, Smucker uses his background as a war correspondent, sports reporter, and amateur equestrian to weave an insightful tale based upon his own travels in the footsteps and hoofprints of Washington as a surveyor, sportsman, and field commander. As often as possible, he saddles up and charges off to see what Washington's woods, byways, and battlefields look like from atop a saddle. Riding with George is "boots-in-stirrups" storytelling that unspools Washington's rise to fame in a never-before-told yarn. It shows how a young Virginian's athleticism and Old World chivalry propelled him to become a model of right action and good manners for a fledgling nation.
$30

Tuesday 07/25/2017 at 11:00 AM
Ace Atkins
(The Fallen) at Pawleys Plantation
New York Times bestselling author of 19 novels, including "The Innocents" and "Robert B. Parker's Slow Burn," and one of the best crime writers working today, Ace has been nominated for every major award in crime fiction, including the Edgar three times, twice for novels about former U.S. Army Ranger Quinn Colson. "The Fallen" is a classic southern tale of backroom deals, tainted honor, dysfunctional family, high-stakes greed – and everyday heroism. Mississippi sheriff Quinn Colson had to admit he admired the bank robbers. A new bank was hit almost every week, and the robbers rushed in and out with such skill and precision it reminded him of raids he'd led back in Afghanistan and Iraq when he was an Army Ranger. In fact, it reminded him so much of the techniques in the Ranger Handbook that he couldn't help wondering if the outlaws were former Rangers themselves. And that was definitely going to be a problem. If he stood any chance of catching them, he was going to need the help of old allies, new enemies, and a lot of luck. The enemies he had plenty of. It was the allies and the luck that were going to be in woefully short supply.
$30

Friday 07/28/2017 at 11:00 AM
Bren McClain
(One Good Mama Bone) at Caffe Piccolo
McClain's writing is distinguished by a sophisticated and detailed portrayal of the day-to-day realities of rural poverty and an authentic sense of time and place that marks the best southern fiction. Her characters transcend their archetypes and her animal-as-teacher theme recalls the likes of "Water for Elephants" and "The Art of Racing in the Rain." "One Good Mama Bone" explores the strengths and limitations of parental love, the healing power of the human-animal bond, and the ethical dilemmas of raising animals for food.
$30

Friday 08/04/2017 at 11:00 AM
Mark Powell
(Small Treasons) at Inlet Affairs
Tess Maynard's life is coming apart. At home with her three young children in her husband's small north Georgia hometown, she is steadily becoming obsessed with an American journalist captured in Syria and being held by ISIS, sensing an eerie resonance between his captivity and her own. Meanwhile, the life of her husband is also beginning to unravel. John Maynard is a psychologist working as a college counselor. But in a former life – a life that becomes his obsession – he worked as a government contractor at a CIA black site in Eastern Europe where suspected terrorists, and one innocent civilian, were tortured. Now the Justice Department is threatening an investigation, but not if John will cooperate in an ongoing operation: a professor at the college where he works is rumored to be involved with an organization masking a militant group. As John and Tess work to salvage their life together a young man in Atlanta is slowly becoming radicalized – groomed by the professor John is meant to report on – to fight not in Syria but at home in the U.S. Eventually all three lives intersect, with devastating consequences. "'Echolocation' [renamed 'Small Treasons'] is a beautifully written, disturbing portrait of Americans searching for meaning in a violent, fragmented world. What a marvelous novel this is." – Ron Rash
$30

Friday 08/11/2017 at 11:00 AM
Kathy Reichs
(Two Nights) at Litchfield Country Club
#1 New York Times bestselling author Kathy Reichs steps beyond her classic Temperance Brennan series in a new standalone thriller – featuring a smart, tough, talented heroine whose thirst for justice stems from her own dark past. "Nobody does forensics thrillers like Kathy Reichs. She's the real deal." —David Baldacci
$30

Friday 08/18/2017 at 11:00 AM
Joy Callaway
(Secret Sisters) at Kimbel's, Wachesaw
From the author of "The Fifth Avenue Artists Society" comes this unforgettable historical novel based on the founding of the country's first sororities. Illinois, 1881: Whitsitt College sophomore Beth Carrington has two goals to fulfill by the time she graduates: obtain a medical degree, and establish a women's fraternity, Beta Xi Beta, that will help young women like herself to connect with and support one another while attending the male-dominated Whitsitt. Neither is an easy task. The sole female student in the physicians' program, Beth is constantly called out by her professors and peers for having the audacity not to concentrate on a more "fitting" subject like secretarial studies. Meanwhile, secret organizations are off-limits, and simply by crowding together in a dank basement room and creating a sense of camaraderie, she and her small group of fraternity sisters risk expulsion. In order to have the fraternity recognized, she knows she needs help. She turns to the most powerful student on campus: senior Grant Richardson, Iota Gamma fraternity president and the scion of a Whitsitt family – a man she's only acquainted with because of her longstanding friendship with his fraternity brother Will Buchannan. Staunchly traditional, Grant doesn't see the purpose of this women's organization, but captivated by Beth, he agrees to give her a helping hand. What she doesn't know is how many will stop at nothing to keep her burgeoning organization out of the record books – and who she can actually trust along the way. As Beth fights for her beloved Beta Xi Beta to be recognized, she will uncover deep secrets about the college and those who surround her, and will have to put both love and friendship on the line so that history can be made.
$30

Friday 08/25/2017 at 11:00 AM
Tony Bartelme
(A Surgeon in the Village) at Pawleys Plantation
American journalist, author, and senior projects reporter for The Post and Courier, Bartelme has been a finalist for three Pulitzer Prizes. His new book tells the uplifting true story of Dr. Dilan Ellegala's quest to teach brain surgery in one of the poorest and most remote places on earth. In vivid detail, the book also exposes one of the world's most neglected but serious public health problems – one that kills more people than malaria, tuberculosis and AIDS combined. It's a story about the power of teaching and love. "Lyrical, inspirational and altogether rewarding." – Tom Brokaw, author of "The Greatest Generation."
$30