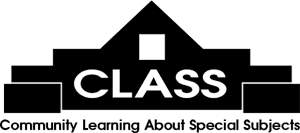 The Moveable Feast features literary luncheons with exciting authors at area restaurants on Fridays, 11 am - 1 pm, $30 each with a $5 cash rebate if the featured book is purchased.
Email
or call 843-235-9600 for more information.
Click here to register online!

Friday 10/20/2017 at 11:00 AM
Christopher Boyle - Change!
(The Road to Secession in Antebellum Georgetown and Horry Districts, SC) at Kimbel's at Wachesaw
Published by the Horry County Historical Society, Boyle's book explains how citizens in Georgetown and Horry Districts came to feel that secession from the Union was their only option as their constitutional rights were being repeatedly violated. A full-time social studies teacher at Socastee High School and a part-time teaching associate at Coastal Carolina University, the author holds a bachelors degree in history from CCU and an MA in American history from Winthrop University. He currently serves on the Horry County Historical Society's Board of Directors. Other books by him are "Mansfield Plantation, A Legacy on the Black River" and an upcoming book about agricultural societies in antebellum Georgetown District.
$30

Friday 10/27/2017 at 11:00 AM
Bryn Chancellor - Change!
(Sycamore) at Ocean One, Litchfield
An award-winning writer makes her debut with this mesmerizing page-turner in the spirit of "Everything I Never Told You" and "Olive Kitteridge." Out for a hike one scorching afternoon in Sycamore, Arizona, a newcomer to town stumbles across what appear to be human remains embedded in the wall of a dry desert ravine. As news of the discovery makes its way around town, Sycamore's longtime residents fear the bones may belong to Jess Winters, the teenage girl who disappeared suddenly some eighteen years earlier, an unsolved mystery that has soaked into the porous rock of the town and haunted it ever since. In the days it takes the authorities to make an identification, the residents rekindle stories, rumors, and recollections both painful and poignant as they revisit Jess's troubled history. In resurrecting the past, the people of Sycamore will find clarity, unexpected possibility, and a way forward for their lives. Skillfully interweaving multiple points of view, Bryn Chancellor knowingly maps the bloodlines of a community and the indelible characters at its heart – most notably Jess Winters, a thoughtful, promising adolescent poised on the threshold of adulthood. Evocative and atmospheric, "Sycamore" is a coming-of-age story, a mystery, and a moving exploration of the elemental forces that drive human nature – desire, loneliness, grief, love, forgiveness, and hope – as witnessed through the inhabitants of one small Arizona town.
$30

Friday 11/03/2017 at 11:00 AM
Emily Colin
(The Dream Keeper's Daughter) at Pawleys Plantation
A woman discovers an impossible connection that transcends time and place in this stirring, unforgettable novel from the New York Times bestselling author of "The Memory Thief." Isabel Griffin has done her best to move on since her boyfriend, Max Adair, vanished without a trace eight years ago, leaving her heartbroken – and pregnant. Eerily enough, this isn't the first time someone Isabel loves has gone missing. When she was sixteen, her mother disappeared, and her father became obsessed with finding his long-lost wife – at the expense of parenting Isabel. Determined not to repeat her father's mistakes, Isabel works hard to become a respected archaeologist and a loving mother to her daughter, Finn, a little girl with very unusual abilities. But while Isabel is on a dig in Barbados, she receives a disturbing phone call. The hauntingly familiar voice on the other end speaks just four words – "Isabel. Keep her safe" – before they're disconnected. Isabel tries to convince herself that the caller can't possibly be Max. But what if it is, and Finn is in danger? As one mysterious event after another occurs, she can't shake the feeling that, despite what everyone else believes, Finn's father is alive – and he's desperately trying to reach her. Moving effortlessly between modern-day South Carolina and nineteenth-century Barbados, Emily Colin takes her readers on a passionate and sweeping tale of a woman haunted by a loss she can't explain, and a future she can't yet choose.
$30

Friday 11/10/2017 at 11:00 AM
Litchfield Books Staff
(Holiday Gift Book Reviews) at Kimbel's, Wachesaw
Join the talented staff of our local indie bookstore for their annual preview of holiday gift recommendations for non-fiction, mysteries and children's books, literature and classics, and current fiction. Gallop through 20 books in 60 minutes for some tips on great reads and good gifts. Advance readers will be given away, but not the endings! There are scads of terrific door prizes from the gift-side of Litchfield Books, as well as gift coupons for everyone.
$30

Tuesday 11/14/2017 at 12:20 AM
Sean Keefer
(The Solicitor) at Sea View Inn
In Keefer's second installment of the Noah Parks mysteries, things are not always as genteel as they seem in Charleston, SC. NY Times bestselling author Andra Watkins states "The Solicitor is a nail-biting thriller from the first sentence. It's The Firm meets Presumed Innocent with a touch of The Fugitive woven in. Readers will get lost in this gripping thriller."
$30

Friday 11/17/2017 at 11:00 AM
Daren Wang
(The Hidden Light of Northern Fires) at Inlet Affairs
Daren Wang is the founding Executive Director of AJC Decatur Book Festival, now in its twelfth year. As a public radio producer, he produced and/or hosted several series including The Spoken Word, Porches: The South and Her Writers, Circle of Friends, Between the Lines, ArtVoice, and Atlanta Forum. His writing has appeared in Paste Magazine, Five Points Magazine, the Atlanta Journal Constitution, AJC Travel, The Saporta Report, and others. "The Hidden Light of Northern Fires," his first novel, is rooted in the history of the only secessionist town north of the Mason Dixon Line and tells a story of redemption amidst a war that tore families and the country apart. Mary Willis has always been an outcast, an abolitionist in a town of bounty hunters and anti-Union farmers. After college, she dreams of exploring the country, but is obligated to take over the household duties and management of her family's farm, while her brother Leander avoids his own responsibilities. Helping runaways is the only thing that makes her life in Town Line bearable.
$30

Friday 11/24/2017 at 11:00 AM
Bill Landry
(When Tennessee was the West) at Kimbel's, Wachesaw
After 37 years, the actor, director and producer best known for "The Heartland Series" (a historical series on East Tennessee, broadcast from WBIR-TV in Knoxville), Bill Landry has moved to the Lowcountry! His newest project is the story of the territory west of the Appalachian Mountains to the Mississippi River. Shrouded in mystery, this is the ancestral homeland of the Cherokee Nation. Eventually, this is the land which would become Tennessee country. Through seven tales of discovery, a loose narrative centered around the 1790's – about life, uncommon people, and what it was like on the frontier – is based on true stories, adapted from original source material and early documents.
$30

Friday 12/01/2017 at 11:00 AM
Wiley Cash
(The Last Ballad) at Ocean One, Litchfield
The New York Times bestselling author of the celebrated "A Land More Kind Than Home" and "This Dark Road to Mercy" returns with this eagerly awaited new novel, set in the Appalachian foothills of North Carolina in 1929 and inspired by actual events. The chronicle of an ordinary woman's struggle for dignity and her rights in a textile mill, "The Last Ballad" is a moving tale of courage in the face of oppression and injustice, with the emotional power of Ron Rash's "Serena," Dennis Lehane's "The Given Day," and the unforgettable films "Norma Rae" and "Silkwood." Intertwining myriad voices, Wiley Cash brings to life the heartbreak and bravery of the now forgotten struggle of the labor movement in early twentieth-century America – and pays tribute to the thousands of heroic women and men who risked their lives to win basic rights for all workers. Lyrical, heartbreaking, and haunting, this eloquent novel confirms Wiley Cash's place among our nation's finest writers.
$30

Friday 12/08/2017 at 11:00 AM
Sally Kilpatrick
(Bless Her Heart) at Pawleys Plantation
Laugh-out-loud funny and unabashedly uplifting, with just the right amount of Southern sass, Sally Kilpatrick's wonderful novel centers on one woman's journey from an unhappy marriage to a surprising second chance . . . On the day Posey Love discovers that her born-again husband has been ministering to some of his flock a little too eagerly, she also learns that he's left her broke and homeless. Posey married Chad ten years ago in hopes of finding the stability her hippie mother couldn't provide. Instead she got all the trappings of security – house, car, seemingly respectable husband – at the price of her freedom. Posey's mother, Lark, accepts her daughter's return home with grace, though her sister can't resist pointing out that being a sweet Southern wife hasn't worked out as planned. And so, with the Seven Deadly Sins as a guide, Posey decides to let loose for once. Envy is easy to check off the list – Posey only has to look at her best friend's adorable baby for that. One very drunken night out takes care of gluttony. As for lust – her long-time friend, John, is suddenly becoming much more than a pal. One by one, Posey is bulldozing through her old beliefs about love, family – and what it really means to be good. And she's finding that breaking a few rules might be the perfect way to heal a heart . . .
$30

Friday 12/15/2017 at 11:00 AM
Diane Michael Cantor
(When Nighttime Shadows Fall) at Carefree Catering
In the early 1970s, Laura Bauer decides to leave college and head fifty miles north of her comfortable Atlanta home to manage a federally funded project aiding pregnant teenagers from the back roads of Appalachia. Almost as young as her clients, Laura is immediately confronted with – and almost overwhelmed by – a variety of young women in desperate circumstances, having no other source of prenatal care. Cantor's second novel portrays the world of these girls with compassion, hardscrabble humor, and reverence for their families' capacities to prevail despite hardships. As an outsider whose urban upbringing is vastly different from those of her clients, Laura must win their trust and overcome her own inexperience and the magnitude of the need she finds. "When Nighttime Shadows Fall" movingly portrays Laura's clients as they search for love from boyfriends, husbands, and babies. Some find it, but ultimately, through powerful revelations, their strength comes from within.
$30