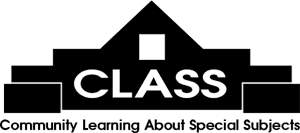 The Moveable Feast features literary luncheons with exciting authors at area restaurants on Fridays, 11 am - 1 pm, $30 each with a $5 cash rebate if the featured book is purchased.
Email
or call 843-235-9600 for more information.
Click here to register online!

Friday 09/28/2018 at 11:00 AM
Diane Chamberlain
(The Dream Daughter) at Pawleys Plantation
The New York Times, USA Today and Sunday Times bestselling author of 25 suspenseful stories that touch both heart and mind, Chamberlain's newest is influenced by her former career as a social worker and psychotherapist. When Caroline Sears receives the news that her unborn baby girl has a heart defect, she is devastated. It is 1970 and there seems to be little that can be done. But her brother-in-law, a physicist, tells her that something can be done to save her baby. Something that will require a kind of strength and courage that Caroline never knew she had. Something that will mean a mind-bending leap of faith on her part. And all for the love of her unborn child. A rich, genre-spanning, breathtaking novel about one mother's quest to save her child, unite her family, and believe in the unbelievable. Diane Chamberlain pushes the boundaries of faith and science to deliver a novel you will never forget.
$30

Friday 10/05/2018 at 11:00 AM
Patti Callahan (Henry) - FULL!
(Becoming Mrs. Lewis) at Kimbel's, Wachesaw
From New York Times bestselling author Patti Callahan comes an exquisite novel of Joy Davidman, the woman C. S. Lewis called "my whole world." When poet and writer Joy Davidman began writing letters to C. S. Lewis – known as Jack – she was looking for spiritual answers, not love. Love, after all, wasn't holding together her crumbling marriage. Everything about New Yorker Joy seemed ill-matched for an Oxford don and the beloved writer of Narnia, yet their minds bonded over their letters. Embarking on the adventure of her life, Joy traveled from America to England and back again, facing heartbreak and poverty, discovering friendship and faith, and against all odds, finding a love that even the threat of death couldn't destroy. In this masterful exploration of one of the greatest love stories of modern times, we meet a brilliant writer, a fiercely independent mother, and a passionate woman who changed the life of this respected author and inspired books that still enchant us and change us. Joy lived at a time when women weren't meant to have a voice – and yet her love for Jack gave them both voices they didn't know they had. At once a fascinating historical novel and a glimpse into a writer's life, "Becoming Mrs. Lewis" is above all a love story – a love of literature and ideas and a love between a husband and wife that, in the end, was not impossible at all.
$30

Tuesday 10/09/2018 at 11:00 AM
Elin Hilderbrand
(Winter in Paradise) at Inlet Affairs
Join New York Times bestselling author far from her Nantucket roots for the beginning of her thrilling new winter series – The Paradise. Irene Steele's idyllic life – house, husband, family – is shattered when a late-night phone call reports her beloved husband has been found dead. Added to her grief is the perplexing detail that he was found on St. John island, a tropical paradise far removed from their suburban life. Leaving the cold winter behind, Irene flies down to the beautiful Caribbean beach only to make another shocking discovery: her husband had a secret second family. As Irene investigates the mysterious circumstances of her husband's death, she is plunged into a web of intrigue and deceit belied by the pristine white sand beaches of St. John's.
$30

Friday 10/12/2018 at 11:00 AM
Sally Kilpatrick - FULL!
(Oh My Stars) at Ocean One, Litchfield
The author of four previous laugh-out-loud, cry-out-loud novels, Sally Kilpatrick brings us a heartwarming, hilarious Christmas story with a Southern twist. Like most things in Ellery, Tennessee, this year's Drive Thru Nativity is a little unconventional. The Dollar General parking lot doubles as a Bethlehem stable, and widowed writer Ivy Long, who's been roped into playing Mary, sure as heck isn't a virgin. But then comes an unexpected development: a genuine, real-life baby left in the manger, with only a brief note. And somehow, in the kerfuffle that follows, Ivy finds her life is about to change ... The holidays are a bittersweet time for Ivy—filled with memories of her beloved late husband and reminders that life doesn't always offer the happily-ever-afters her readers expect. So when Ivy ends up with custody of the baby, she can only chalk it up to a Christmas miracle. She doesn't know if it will be forever, but with help from family, she'll make little Zuzu's first Christmas a good one. The nativity's Joseph, aka Gabe Ledbetter, has a pediatrics background that's coming in mighty handy. In turn, Ivy is helping Gabe find his place in the quirky community. If that place turns out to be somewhere near Ivy, well, maybe this particular Christmas story will turn out to be merry and bright after all ...
$30

Friday 10/19/2018 at 11:00 AM
Susan Crandall
(The Myth of Perpetual Summer) at Hot Fish Club, Murrells Inlet
From the national bestselling author of Whistling Past the Graveyard comes a moving coming-of-age tale set in the tumultuous sixties that harkens to both "Ordinary Grace" and "The Secret Life of Bees." Tallulah James' parents' volatile relationship, erratic behavior, and hands-off approach to child rearing set tongues to wagging in their staid Mississippi town, complicating her already uncertain life. She takes the responsibility of shielding her family's reputation and raising her younger twin siblings onto her youthful shoulders. If not for the emotional constants of her older brother, Griff, and her old guard Southern grandmother, she would be lost. When betrayal and death arrive hand in hand, she takes to the road, headed to what turns out to be the not-so-promised land of Southern California. The dysfunction of her childhood still echoes throughout her scattered family, sending her brother on a disastrous path and drawing her home again. There she uncovers the secrets and lies that set her family on the road to destruction.
$30

Friday 10/26/2018 at 11:00 AM
Nicole Seitz & Jonathan Haupt
(Our Prince of Scribes: Writers Remember Pat Conroy) at DeBordieu Colony Clubhouse
New York Times best-selling writer Pat Conroy (1945–2016) inspired a worldwide legion of devoted fans numbering in the millions, but none are more loyal to him and more committed to sustaining his literary legacy than the many writers he nurtured over the course of his fifty-year writing life. In sharing their stories of Conroy, his fellow writers honor his memory and advance our shared understanding of his lasting impact on 20th- and 21st-century literary life in and well beyond the American South. Conroy's was a messy fellowship of people from all walks of life. His relationships were complicated, and people and places he thought he'd left behind often circled back to him at crucial moments. Each of the 20+ contributors in this collection shares a slightly different view of Conroy. Through their voices, a vibrant, multifaceted portrait of him comes to life and sheds new light on the writer and the man. Loosely following Conroy's own chronology, the essays in "Our Prince of Scribes" wind through his river of a story, stopping at important ports of call. Cities he called home and longed to visit, along with each book he birthed, become characters that are as equally important as the people he touched and loved along the way.
$60 incl. book

Tuesday 10/30/2018 at 11:00 AM
Jim Jordan - Rescheduled Post-Florence
(The Slave-Trader's Letter-Book) at Sea View Inn
This intriguing and educational book is in two parts. The first, a thorough and well-researched biography of one of antebellum Georgia's most famous scoundrels; the second, a professionally edited and annotated printing of Charles Augustus Lafayette Lamar's long-lost and recently rediscovered letter-book. Both parts are well worth the read by scholars and the general public. Charles Lamar was the instigator of the infamous voyage of the Wanderer. In 1858 Savannah businessman Lamar, in violation of U.S. law, organized the shipment of hundreds of Africans on the luxury yacht Wanderer to Jekyll Island, Georgia. The four hundred survivors of the Middle Passage were sold into bondage. This was the first successful documented slave landing in the United States in about four decades and shocked a nation already on the path to civil war. He was a hero to southern secessionists and a criminal to northern abolitionists. That makes this book important to all those interested in the antebellum and Civil War history of Georgia.
$30

Friday 11/02/2018 at 11:00 AM
Aïda Rogers & Susan Boyer
(State of the Heart, Vol 3) at Carefree Catering
For many, South Carolina is a sunny vacation destination. For those who have been lucky enough to call it home, it is a source of rich memories and cultural heritage. In this final volume of "State of the Heart," thirty-eight nationally and regionally known writers share their personal stories about places in South Carolina that hold special meaning for them. While this is a book about place, it is ultimately about people's connections to one another, to a complex, common past, and to ongoing efforts to build a future of promise and possibility in the Palmetto state. Editor Aïda Rogers groups the essays thematically, with poetry, vintage photographs, and even recipes introducing each section. She unites pieces by New York Times best-selling novelists Patti Callahan Henry, CJ Lyons, and John Jakes; USA Today best-selling mystery writer Susan Boyer; historians Walter Edgar, Orville Vernon Burton, and Bernard Powers; artist and author Mary Whyte; and cookbook authors Sallie Ann Robinson and the Lee Brothers – just to name a few. Nikky Finney, a South Carolina native and winner of the 2011 National Book Award for poetry, provides the foreword. The afterword is written by Cassandra King, author of six novels, including the New York Times bestseller "The Sunday Wife."
$30

Friday 11/09/2018 at 11:00 AM
Litchfield Books Staff - FULL!
(Holiday Book Review) at Kimbel's, Wachesaw
Join the talented staff of our local indie bookstore for their annual preview of holiday gift recommendations: non-fiction, mysteries and children's books, literature and classics, and current fiction. Gallop through 20 books in 60 minutes for some tips on great reads and good gifts. Advance readers will be given away, but not the endings! Door prizes drawn for specialty gifts from Litchfield Books and local artists' creations from Art Works.
$30

Tuesday 11/13/2018 at 11:00 AM
Joseph Kelly
(Marooned) at Pastaria 811
An insightful re-examination of the 1607 Jamestown settlement, the story of which is beginning to replace the Mayflower's as America's founding myth. The author of "America's Longest Siege: Charleston, Slavery, and the Slow March Toward Civil War," and the editor of the Seagull Reader series, Kelly opens with a recounting of the settlement's dismal beginning. Ships brought about 100 adventurers searching for gold and a passage to the Pacific. Neither turned up, and, unable to obtain food from the unwelcoming natives, most starved to death. Some deserted to the Indians. Others followed John Smith, an ambitious, pugnacious soldier of fortune who made himself leader in 1608 and probably saved the colony by extorting food from native villages. On his decree, "he that will not work shall not eat," rests his "reputation as the first American." However, writes Kelly, "appealing as that view is, it misinterprets what really happened that day in Jamestown. Meritocracy was not established. Democracy did not vanquish aristocracy. John Smith was a tyrant." Discovering seeds of democracy in Massachusetts' zealots or Virginia's autocratic patricians has never been easy, but Kelly's lively, heavily researched, frequently gruesome account gives a slight nod to Jamestown as the "better place to look for the genesis of American ideals."
$30

Friday 11/16/2018 at 11:00 AM
Natasha Solomons
(House of Gold) at Ocean One, Litchfield
From the New York Times bestselling author of "The House at Tyneford," an epic family saga about a headstrong Austrian heiress who will be forced to choose between the family she's made and the family that made her at the outbreak of World War I. Twenty-one-year-old Greta Goldbaum has always hungered after what's forbidden: secret university lectures, unseemly trumpet lessons, and most of all, the freedom to choose her life's path. The Goldbaum family has different expectations. United across Europe by unsurpassed wealth and power, Goldbaum men are bankers, while Goldbaum women marry Goldbaum men to produce Goldbaum children. Greta will do her part. So Greta moves to England to wed Albert, a distant cousin. When World War I sends both Albert and Greta's beloved brother, Otto, to the front lines – one to fight for the Allies, one to fight for the Central Powers – the House of Gold is left vulnerable as never before, and Greta must choose: the family she's created or the one she was forced to leave behind. Set against a nuanced portrait of World War I, this is a sweeping family saga rich in historical atmosphere and heartbreakingly human characters. "House of Gold" is Natasha Solomons' most dazzling and moving novel yet.
$30

Friday 11/23/2018 at 11:00 AM
Libby Bernardin
(Stones Ripe for Sowing) at Caffe Piccolo
The author of two prior books of poetry, Bernardin has crafted a haunting collection from a life well lived and carefully examined. These stunning poems question and affirm while eschewing answers. Firmly grounded in the natural world, she trains her gaze deep into our very nature and existence, addressing loss and grief, aging, wonder, and joy, all the contradictions of our human existence with language that is at once lyrical and precise.
$30

Friday 11/30/2018 at 11:00 AM
Therese Fowler and John Kessel
(V, A Well Behaved Woman and Pride and Prometheus) at Pawleys Plantation
Our first husband-and-wife authors on the same ticket, separate novels, different genres! Therese Fowler is the author of the bestseller and television series "Z: The Story of Zelda Fitzgerald" who returns with "one of the most anticipated books of Fall 2018" (Publishers Weekly), "V: A Well-Behaved Woman," the dramatic and compelling Gilded Age tale of Alva Smith, the young woman who married William K. Vanderbilt and launched the Vanderbilt dynasty as we know it today. Kirkus, in a starred review, calls it "nothing short of mesmerizing." The logline for John Kessel's new novel is "Pride and Prejudice meets Frankenstein" as Mary Bennet falls for the enigmatic Victor Frankenstein and befriends his monstrous Creature in this clever fusion of two popular classics. Threatened with destruction unless he fashions a wife for his Creature, Victor Frankenstein travels to England where he meets Mary and Kitty Bennet, the remaining unmarried sisters of the Bennet family from "Pride and Prejudice." As Mary and Victor become increasingly attracted to each other, the Creature looks on impatiently, waiting for his bride. But where will Victor find a female body from which to create the monster's mate?
$30

Tuesday 12/04/2018 at 11:00 AM
Rea Frey - Rescheduled Post-Florence
(Not Her Daughter) at 21 Main, North Myrtle Beach
The author of four best-selling nonfiction books on nutrition and fitness, Frey's debut novel has already been optioned for a feature film. Described as "cleverly constructed," "a provocative thriller," "harrowing and heartfelt," Frey pulls off a difficult task: balancing a nail-biting plot with a thought-provoking question – is a crime committed with the best intentions still a crime? The story begs the question: who is more mother – the one who gives birth or the one who rescues? A chilling, powerful tale of love and sacrifice, of truth and perception, this book will make you miss your bedtime, guaranteed. Includes book.
$48

Friday 12/07/2018 at 11:00 AM
Anthony J. Tata
(Dark Winter) at Inlet Affairs
After serving 28 years in the military, former Brigadier General Tata has written eight bestselling, fast-paced military thrillers in The Threat series and Captain Jake Mahegan series. In a blistering scenario almost too close to the headlines, Tata delivers a chillingly authentic glimpse of tomorrow's wars — and the anonymous hackers who hold the fate of the world at their fingertips . . . By the time anyone realizes what's happening, it is too late. A dark network of hackers has infiltrated the computers of the U.S. military, unleashing chaos across the globe. U.S. missiles strike the wrong targets. Defense systems fail. Power grids shut down. Within hours, America's enemies move in. Russian tanks plow through northern Europe. Iranian troops invade Iraq. North Korean destroys Seoul and fires missiles at Japan. Phase 1 of ComWar is complete. Enter Jake Mahegan and his team of highly trained operatives. Their mission is to locate the nerve center of ComWar — aka Computer Optimized Warfare — and to shut down the operation through any means necessary. Mahegan knows it's a virtual suicide mission. There are three ComWar headquarters, each hidden deep underground in Russia, Iran, and North Korea. Each contains a human biometric nuclear key that the team must capture to shut down the imminent nuclear strikes. Splitting up the team is Mahegan's only chance to prevent the next wave of cyber attacks. But even that won't stop the sleeper cell agents - here in the United States . . . When Phase 2 ends, World War III begins.
$30

Friday 12/14/2018 at 11:00 AM
Minuette Floyd
(A Place to Worship: African American Camp Meetings in the Carolinas) at Ocean One, Litchfield
Camp meetings – also called revivals – originated with circuit-riding Methodist preachers who gathered congregations in open fields and town squares. However, the sermons had messages that were not always welcomed by mainstream Protestant churches in the colonial and antebellum South. With the help of white itinerant preachers, enslaved African Americans organized their own camp meetings in conjunction with the white revivals. These celebratory events were predominantly spiritual, with preaching, worship, and communion, but also offered a chance for family reunions. After the Civil War, independent African American congregations built on this antebellum heritage by establishing permanent camps that continue to welcome meetings today. In "A Place to Worship," Dr. Floyd shares an intimate portrait of the culture, traditions, and long history of the camp meeting as one of the most vital institutions in the lives of rural African Americans in North and South Carolina. As a child Floyd attended camp meetings each year in North Carolina, and she renewed her interest in them as an adult. For the past eighteen years Floyd has traveled to campgrounds throughout the Carolinas, documenting the annual tradition through photographs and interviews. Floyd has sought to record not only a visual record of the places and practices of each, but also the rich and inspiring stories of the people who make them thrive.
$30

Friday 12/21/2018 at 11:00 AM
Richard Rankin
(While There Were Still Wild Birds) at Carefree Catering
This is a personal history of Southern quail hunting as it was lived at three different South Carolina quail hunting clubs and by related dog trainers, hunting guides, and hunters. The author's father, Richard E. Rankin, Sr., belonged to the first hunting club in Kline, South Carolina, and was a founding partner in the second hunting club, the Quail Roost Hunt Club, outside Manning, South Carolina. The third club featured was the Foreston Hunt Club, an adjoining neighbor of the Quail Roost Hunt Club. As a family member, hunt club partner, and historian, Rankin tells this story as both a participant and as an objective observer. This study covers a span of time from the mid-1930s – when Southern quail hunting was still a popular and important field sport – through and after the mid-1980s when the massive collapse of the quail population ended wild bird hunting. The book explores the character and meaning of Southern quail hunting in a particular setting. It emphasizes the importance of hunting fellowship (especially between the author, his friends, father, and other hunting associates) and the way in which bird hunting leads to a dramatic encounter with wildness. Because Southern quail hunting was part of the larger culture, the book also discusses how race, gender, and environmental change impacted Southern quail hunting.
$30