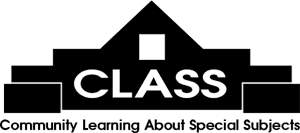 The Moveable Feast features literary luncheons with exciting authors at area restaurants on Fridays, 11 am - 1 pm, $30 each with a $5 cash rebate if the featured book is purchased.
Email
or call 843-235-9600 for more information.
Click here to register online!

Friday 11/24/2017 at 11:00 AM
Bill Landry
(When Tennessee was the West) at Kimbel's, Wachesaw
After 37 years, the actor, director and producer best known for "The Heartland Series" (a historical series on East Tennessee, broadcast from WBIR-TV in Knoxville), Bill Landry has moved to the Lowcountry! His newest project is the story of the territory west of the Appalachian Mountains to the Mississippi River. Shrouded in mystery, this is the ancestral homeland of the Cherokee Nation. Eventually, this is the land which would become Tennessee country. Through seven tales of discovery, a loose narrative centered around the 1790's – about life, uncommon people, and what it was like on the frontier – is based on true stories, adapted from original source material and early documents.
$30

Friday 12/01/2017 at 11:00 AM
Wiley Cash
(The Last Ballad) at Ocean One, Litchfield
The New York Times bestselling author of the celebrated "A Land More Kind Than Home" and "This Dark Road to Mercy" returns with this eagerly awaited new novel, set in the Appalachian foothills of North Carolina in 1929 and inspired by actual events. The chronicle of an ordinary woman's struggle for dignity and her rights in a textile mill, "The Last Ballad" is a moving tale of courage in the face of oppression and injustice, with the emotional power of Ron Rash's "Serena," Dennis Lehane's "The Given Day," and the unforgettable films "Norma Rae" and "Silkwood." Intertwining myriad voices, Wiley Cash brings to life the heartbreak and bravery of the now forgotten struggle of the labor movement in early twentieth-century America – and pays tribute to the thousands of heroic women and men who risked their lives to win basic rights for all workers. Lyrical, heartbreaking, and haunting, this eloquent novel confirms Wiley Cash's place among our nation's finest writers.
$30

Friday 12/08/2017 at 11:00 AM
Sally Kilpatrick
(Bless Her Heart) at Pawleys Plantation
Laugh-out-loud funny and unabashedly uplifting, with just the right amount of Southern sass, Sally Kilpatrick's wonderful novel centers on one woman's journey from an unhappy marriage to a surprising second chance . . . On the day Posey Love discovers that her born-again husband has been ministering to some of his flock a little too eagerly, she also learns that he's left her broke and homeless. Posey married Chad ten years ago in hopes of finding the stability her hippie mother couldn't provide. Instead she got all the trappings of security – house, car, seemingly respectable husband – at the price of her freedom. Posey's mother, Lark, accepts her daughter's return home with grace, though her sister can't resist pointing out that being a sweet Southern wife hasn't worked out as planned. And so, with the Seven Deadly Sins as a guide, Posey decides to let loose for once. Envy is easy to check off the list – Posey only has to look at her best friend's adorable baby for that. One very drunken night out takes care of gluttony. As for lust – her long-time friend, John, is suddenly becoming much more than a pal. One by one, Posey is bulldozing through her old beliefs about love, family – and what it really means to be good. And she's finding that breaking a few rules might be the perfect way to heal a heart . . .
$30

Friday 12/15/2017 at 11:00 AM
Diane Michael Cantor
(When Nighttime Shadows Fall) at Carefree Catering
In the early 1970s, Laura Bauer decides to leave college and head fifty miles north of her comfortable Atlanta home to manage a federally funded project aiding pregnant teenagers from the back roads of Appalachia. Almost as young as her clients, Laura is immediately confronted with – and almost overwhelmed by – a variety of young women in desperate circumstances, having no other source of prenatal care. Cantor's second novel portrays the world of these girls with compassion, hardscrabble humor, and reverence for their families' capacities to prevail despite hardships. As an outsider whose urban upbringing is vastly different from those of her clients, Laura must win their trust and overcome her own inexperience and the magnitude of the need she finds. "When Nighttime Shadows Fall" movingly portrays Laura's clients as they search for love from boyfriends, husbands, and babies. Some find it, but ultimately, through powerful revelations, their strength comes from within.
$30

Friday 12/29/2017 at 11:00 AM
Ernest Merchant
(Lost and Found) at Ocean One, Litchfield
This is not your stereotypical gay-hairdresser-addict-convict story … if there is such a thing. In the vein of Augusten Burroughs and Jeannette Walls, Lost and Found is a harrowing tale of survival in a world hostile to diversity. The memoir spans five decades, from the young boy whose search for identity and self-empowerment begins with the haunting observation, "there are no pictures of me as a baby," through a dark, spiraling vortex of bad decisions, while "looking for love in all the wrong places." With unflinching candor,Merchant explores the issues of sexual diversity, drug addiction, crime and punishment,and social prejudice. His sardonic humor and clear-eyed honesty take the reader on a dangerous journey, battling the demons of self-destruction – a war that turns out to be surprisingly uplifting.
$30

Friday 01/05/2018 at 11:00 AM
A. J. Tata
(Direct Fire) at Inlet Affairs
Former brigadier general turned best-selling author A.J. Tata kicks off his fourth Jake Mahegan thriller with a powerful opening that introduces readers to Jackknife, a cold-blooded killer who serves as a worthy antagonist and a formidable opponent for Tata's hero. After slaughtering a billionaire banker and his family in the dark of the night, Jackknife turns his attention to the next name on his list – former Army paratrooper and ex-Delta Force operative, 30-year-old Native American Jake Mahegan, one of the baddest men in the thriller genre right now. His creator, Anthony Joseph Tata (aka A.J. and Tony), served 28 years in the United States Army before retiring in 2009. His military accomplishments merit a google expedition. He currently serves as the National Security Expert for One American News Network, appearing every Tuesday with Liz Wheeler on Tipping Point. He appears frequently as a guest commentator on national and local television and radio networks around the country.
$30

Friday 01/12/2018 at 11:00 AM
John Kenny
(A Very Special Family) at DeBordieu Colony Clubhouse
"The House of Joseph Thomas Raad of Georgetown, SC" is an immigrant story to remind us of the shining hope the United States has been to past generations, as well as their pay-back and -forward in the contributions they have made. One Lebanese family, four immigrant sons, and the lasting impact they have made in Georgetown, South Carolina and throughout the state.
$30

Tuesday 01/16/2018 at 11:00 AM
Georgia Hunter
(We Were the Lucky Ones) at Kimbel's, Wachesaw
Inspired by the incredible true story of the Kurcs, a Jewish family living in Radom, Poland, who were separated at the start of World War II, determined to survive – and to reunite – Hunter excavates the remarkable history of her own family in this sweeping novel spanning six years and five continents. A tribute to the triumph of hope and love against all odds. Each of the five children of Sol and Nechuma Kurc found themselves desperately trying to find a way to survive the hostilities that permeated Europe. During the course of the war, the Kurcs are flung to distant points on the globe, from Brazil to Siberia. They work for the underground, fight battles in Italy, and are imprisoned in gulags. They stage daring escapes from ghettos, hide in plain sight in Polish cities and, always, yearn for the days when their family was whole. V-day finds some of the Kurcs together, but the celebration is empty; they are still sundered, mourning, and directionless. The Kurc family's final triumph is not tied to the defeat of the Nazis, but to the family's survival and reunion against impossible odds. Hunter sidesteps hollow sentimentality and nihilism, revealing instead the beautiful complexity and ambiguity of life in this extraordinarily moving tale.
$30

Friday 01/19/2018 at 11:00 AM
Greer Hendricks
(The Wife Between Us) at Hot Fish Club
Greer Kessel Hendricks and Sarah Pekkanen explores the complexities of marriage, relationships between women, and the dangerous truths we ignore in the name of love in this brilliant psychological thriller that warns its readers to assume nothing. "A fiendishly clever romantic thriller in the vein of Gone Girl and The Girl on the Train. This one will keep you guessing." –Anita Shreve
$30

Tuesday 01/23/2018 at 11:00 AM
Nancy Thayer
(Secrets in Summer) at Ocean One, Litchfield
The "queen of beach books" (The Star-Ledger) returns to the shores of Nantucket in a novel about one memorable summer when flirtations flourish, family dramas play out, and scandalous secrets surface. Thayer's latest is a lovely and heartwarming contemporary read with its blend of humor and emotion set against the beautiful backdrop of Nantucket Island. Her well-crafted plot is infused with warmth and heartfelt, tender moments.
$30

Friday 01/26/2018 at 11:00 AM
Brad Taylor
(Operator Down) at Pawleys Plantation
Former Special Forces Officer and New York Times bestselling author Brad Taylor delivers a heart-pounding thriller where Pike Logan's search for a Mossad agent and ally puts him on a collision course with a ruthless military coup in Africa – and tests his loyalties to the Taskforce. Operator Down is Taylor's 12th Pike Logan adventure since 2011! Taylor served for more than twenty years in the U.S. Army, including eight years in 1st Special Forces Operational Detachment–Delta, commonly known as Delta Force. He retired as a Special Forces lieutenant colonel and now lives in Charleston.
$30

Friday 02/02/2018 at 11:00 AM
Donna Everhart
(The Road to Bittersweet) at Ocean One, Litchfield
Set in the Carolinas in the 1940s, "The Road to Bittersweet" is a beautifully written, evocative account of a young woman reckoning not just with the unforgiving landscape, but with the rocky emotional terrain that leads from innocence to wisdom.For fourteen-year-old Wallis Ann Stamper and her family, life in the Appalachian Mountains is simple and satisfying, though not for the tenderhearted. While her older sister, Laci—a mute, musically gifted savant—is constantly watched over and protected, Wallis Ann is as practical and sturdy as her name. When the Tuckasegee River bursts its banks, forcing them to flee in the middle of the night, those qualities save her life. But though her family is eventually reunited, the tragedy opens Wallis Ann's eyes to a world beyond the creek that's borne their name for generations.
$30

Friday 02/09/2018 at 11:00 AM
Susan Meissner
(As Bright as Heaven) at Kimbel's, Wachesaw
From the acclaimed author of "Secrets of a Charmed Life" and "A Fall of Marigolds" comes a new novel set in Philadelphia during the Spanish flu epidemic of 1918, which tells the story of a family reborn through loss and love. In 1918, Philadelphia was a city teeming with promise. Even as its young men went off to fight in the Great War, there were opportunities for a fresh start on its cobblestone streets. Into this bustling town, came Pauline Bright and her husband, filled with hope that they could now give their three daughters – Evelyn, Maggie, and Willa – a chance at a better life. But just months after they arrive, the Spanish Flu reaches the shores of America and the pandemic claims more than twelve thousand victims in their adopted city. As Bright as Heaven is the compelling story of a mother and her daughters who find themselves in a harsh world not of their making, which will either crush their resolve to survive or purify it.
$30

Friday 02/16/2018 at 11:00 AM
Deanna Raybourn
(A Treacherous Curse) at Inlet Affairs
Return to Victorian London with the third in Raybourn's mystery series featuring butterfly-hunting sleuth, Veronica Speedwell and her natural historian sidekick, Stoker. Members of an Egyptian expedition fall victim to an ancient mummy's curse in a thrilling Veronica Speedwell novel from the New York Times bestselling author of the Lady Julia Grey mysteries.
$30

Friday 02/23/2018 at 11:00 AM
Martha Boone
(The Big Free) at DeBordieu Colony Clubhouse
The "Big Free" is Charity Hospital and it's 1982 in New Orleans, and Charity is a big medical free-for-all. Elizabeth (based on the author's personal experience) is one of the first women in the toughest surgery department in America. With her pearls and her pink plaid socks, she doesn't fit in … at first. Half the doctors who start the surgery program never finish. Nothing in her proper southern upbringing prepares Elizabeth for the violence, debauchery and intensity of inner city trauma surgery. "The Big Free" is filled with unforgettable characters living the best and the worst New Orleans has to offer. Elizabeth learns more in six months at Charity than she learned in four years of medical school in Charleston. Will she make the cut, or will fear, exhaustion from the grueling pace, and disgust of the senseless violence prove too much?
$30