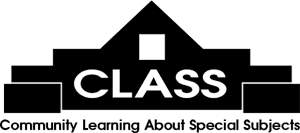 The Moveable Feast features literary luncheons with exciting authors at area restaurants on Fridays, 11 am - 1 pm, $30 each with a $5 cash rebate if the featured book is purchased.
Email
or call 843-235-9600 for more information.
Click here to register online!

Friday 12/21/2018 at 11:00 AM
Richard Rankin
(While There Were Still Wild Birds) at Carefree Catering
This is a personal history of Southern quail hunting as it was lived at three different South Carolina quail hunting clubs and by related dog trainers, hunting guides, and hunters. The author's father, Richard E. Rankin, Sr., belonged to the first hunting club in Kline, South Carolina, and was a founding partner in the second hunting club, the Quail Roost Hunt Club, outside Manning, South Carolina. The third club featured was the Foreston Hunt Club, an adjoining neighbor of the Quail Roost Hunt Club. As a family member, hunt club partner, and historian, Rankin tells this story as both a participant and as an objective observer. This study covers a span of time from the mid-1930s – when Southern quail hunting was still a popular and important field sport – through and after the mid-1980s when the massive collapse of the quail population ended wild bird hunting. The book explores the character and meaning of Southern quail hunting in a particular setting. It emphasizes the importance of hunting fellowship (especially between the author, his friends, father, and other hunting associates) and the way in which bird hunting leads to a dramatic encounter with wildness. Because Southern quail hunting was part of the larger culture, the book also discusses how race, gender, and environmental change impacted Southern quail hunting.
$30

Friday 01/04/2019 at 11:00 AM
Lou Ellen Watts
(Sleeping in Dixie's Feather Bed) at Root, Georgetown
Subtitled "Growing Up White in the Segregated South," Lou Ellen's memoir is a detailed and vivid personal recollection of a culture on the very brink of change. Around her the Civil Rights movement was beginning and growing, but Lou Ellen describes her own indifference: she was busy growing up and achieving with many personal friendships and what would be her profession of teaching music. Then, one experience at a multi-cultural camp in the north "kicked" her out of Dixie's comfortable but intolerant feather bed. Lou Ellen Watts became an advocate for a widely based and tolerant society.
$30

Friday 01/11/2019 at 11:00 AM
Ruth Miller & Linda Lennon
(The Angel Oak Story) at Hot Fish Club, Murrells Inlet
Angel Oak is estimated to be more than 400 years old. The story of the live oak begins with the "purchase" of Johns Island from the Cussoe Indians by a representative of Sir Anthony Ashley Cooper in 1675. The land upon which the tree grows was then granted to Abraham Waight in 1717. The oak garnered its name when descendant Martha Waight married Justus Angel. This same family maintained ownership of the property for 242 years. Today, the Angel Oak is owned by the City of Charleston. Authors Ruth M. Miller and Linda Lennon describe life on Johns Island through 300 years and the special place the tree has held in the hearts of Lowcountry residents. A foreword was provided by Becky Woods, communications manager for the Lowcountry Land Trust.
$30

Friday 01/18/2019 at 11:00 AM
Webster L. Hubbell
(The Eighteenth Green) at Pawleys Plantation
The 4th Jack Patterson thriller by the author, lecturer, consultant, advocate and Arkansas lawyer who held executive level positions in government and industry including: U.S. Associate Attorney General, Chief Justice of the Arkansas Supreme Court, Mayor of Little Rock, Managing Partner of the second largest law firm in Arkansas, and Executive and Chief Counsel for a large Washington based commercial insurance company. When Bill Clinton became President of the United States, Webb Hubbell was appointed as Associate Attorney General. In 1996, he was convicted of fraud and sent to prison. In 1997, he published an autobiography, "Friends in High Places," and in May 2014 his first in the Jack Patterson series of legal thrillers. Who was Harold Spencer? All D.C. Lawyer Jack Patterson knew was that Spencer's dead body had been found on the 18th Green of Columbia Country Club, cancelling Jack's Saturday golf game. Who is Rachel Goodman? Her name has been plastered on the front page of every newspaper in the country for weeks, branded as a thief of confidential info vital to U.S. National Security and a spy for Israel. She is also the daughter of Jack's long-time friend and mentor, Ben Jennings. Despite the opposition, Jack feels compelled to defend Rachel. The more Jack digs, the more complicated and dangerous his work becomes. Even a volunteer group of Navy SEALs may not be enough protection.
$30

Friday 01/25/2019 at 11:00 AM
Marie Benedict - FULL!
(The Only Woman in the Room) at Ocean One, Litchfield
She possessed a stunning beauty. She also possessed a stunning mind. Could the world handle both? Her beauty almost certainly saved her from the rising Nazi party and led to marriage with an Austrian arms dealer. Underestimated in everything else, she overheard the Third Reich's plans while at her husband's side, understanding more than anyone would guess. She devised a plan to flee in disguise from their castle, and the whirlwind escape landed her in Hollywood. She became Hedy Lamarr, screen star. But she kept a secret more shocking than her heritage or her marriage: she was a scientist. And she knew a few secrets about the enemy. She had an idea that might help the country fight the Nazis … if anyone would listen to her. A powerful novel based on the incredible true story of the glamour icon and scientist whose groundbreaking invention revolutionized modern communication – a masterpiece.
$30

Friday 02/01/2019 at 11:00 AM
Terry Gamble
(The Eulogist) at Kimbel's, Wachesaw
From the author of "The Water Dancers" and "Good Family," an exquisitely crafted novel, set in Ohio in the decades leading to the Civil War, that illuminates the immigrant experience, the injustice of slavery, and the debts human beings owe to one another, witnessed through the endeavors of one Irish-American family.
$30

Friday 02/08/2019 at 11:00 AM
Gareth Frank
(The Moment Between) at Pastaria 811
After four years of mourning, Doctor Hackett Metzger is determined to stop letting his wife's death control his life. He is finally beginning to live again, but his recovery leads to an unexpected fight for his own survival and startling revelations about what happens to all of us in The Moment Between. Hackett, a brilliant neurologist, is a skeptic. He doesn't believe he will one day be reunited with Jean, or dwell with God in heaven. What he does believe is that he should have seen the warning signs of her heart attack; he should have saved her. He also cannot accept the possibility that his clinical study of near death experiences could prove the existence of a conscious afterlife. When Hackett falls for the mother of a patient, grief finally begins to fade. But he has no idea his new love is hiding her dangerous past. Will Hackett's damaged spirit endure another heartbreak? And, will he survive the treachery around him? As life and research collide, the good doctor discovers that the secrets of love and death just may be part of the same fabric.
$30

Friday 02/15/2019 at 11:00 AM
Donna Everhart
(The Forgiving Kind) at Pine Lakes Country Club, Myrtle Beach
In this masterful new novel, set in 1950s North Carolina, the acclaimed author of "The Road to Bittersweet" and "The Education of Dixie Dupree" brings to life an unforgettable young heroine and a moving story of family love tested to its limits. For twelve-year-old Martha "Sonny" Creech, there is no place more beautiful than her family's cotton farm. She, her two brothers, and her parents work hard on their land — hoeing, planting, picking — but only Sonny loves the rich, dark earth the way her father does. When a tragic accident claims his life, her stricken family struggles to fend off ruin — until their rich, reclusive neighbor offers to help finance that year's cotton crop. Though she tries to bury her misgivings for the sake of her mama's happiness, Sonny doesn't need a willow branch to divine that a reckoning is coming, bringing with it heartache, violence — and perhaps, a fitting and surprising measure of justice.
$30

Friday 02/22/2019 at 11:00 AM
Taylor Brown
(Gods of Howl Mountain) at Inlet Affairs
Award-winning author Taylor Brown explores a world of folk healers, whiskey-runners, and dark family secrets in the high country of 1950s North Carolina. Bootlegger Rory Docherty has returned home from Korea to the fabled mountain of his childhood - a misty wilderness that holds its secrets close and keeps the outside world at gunpoint - to run bootleg whiskey for a powerful mountain clan in a retro-fitted '40 Ford coupe. With gritty and atmospheric prose, Taylor Brown brings to life a perilous mountain and the family that rules it.
$30

Friday 03/01/2019 at 11:00 AM
Judy Goldman
(Together: A Memoir of a Marriage and a Medical Mishap) at Hot Fish Club, Murrells Inlet
"… a riveting account of a strong marriage tested when a routine medical procedure goes terribly wrong. Judy Goldman beautifully shows us the challenges and setbacks but also the triumphs as two people find strengths within themselves to create a new life together." –Ron Rash.
$30

Friday 03/08/2019 at 11:00 AM
Alyson Richman
(The Secret of Clouds) at Kimbel's, Wachesaw
From the #1 international bestselling author of "The Lost Wife" and "The Velvet Hours" comes an emotionally charged story about a mother's love, a teacher's promise, and a child's heart... Katya, a rising ballerina, and Sasha, a graduate student, are young and in love when an unexpected tragedy befalls their native Kiev. Years later, after the couple has safely emigrated to America the consequences of this incident cause their son, Yuri, to be born with a rare health condition that isolates him from other children. Maggie, a passionate and dedicated teacher agrees to tutor Yuri at his home, even though she is haunted by her own painful childhood memories. As the two forge a deep and soulful connection, Yuri's boundless curiosity and unique wisdom inspires Maggie to make difficult changes in her own life. And she'll never realize just how strong Yuri has made her – until she needs that strength the most. A novel that will make readers examine what it means to live life with a full heart.
$30

Friday 03/15/2019 at 11:00 AM
To be announced
(To be announced) at Ocean One, Litchfield
$30

Friday 03/22/2019 at 11:00 AM
Susan Meissner
(The Last Year of the War) at Pawleys Plantation
From the acclaimed author of "Secrets of a Charmed Life" and "As Bright as Heaven" comes a novel about a German American teenager whose life changes forever when her immigrant family is sent to an internment camp during World War II. Elise Sontag is a typical Iowa fourteen-year-old in 1943 – aware of the war but distanced from its reach. Then her father, a legal U.S. resident for nearly two decades, is suddenly arrested on suspicion of being a Nazi sympathizer. The family is sent to an internment camp in Texas, where, behind the armed guards and barbed wire, Elise feels stripped of everything beloved and familiar, including her own identity.
$30

Friday 03/29/2019 at 11:00 AM
Kristin Wright
(Lying Beneath the Oaks) at Southern Comforts, Hammock Shops
Molly Todd wakes up in a Vegas parking lot with a headache, a virtual stranger, and a wedding ring. Jobless and broke, she's left with no other option but to go home with new husband Cooper Middleton to the Lowcountry of South Carolina to straighten out the mess they've made. It's in Molly's best interest to get an annulment sooner rather than later – before her hosts find out that she's not the kind of guest anyone wants at their Thanksgiving dinner. The more Molly gets to know Cooper and his family, the more she wonders if she and Cooper might have a real chance together. She longs to tell him her secret even though she knows the truth might get her kicked straight out into the nearby swamp. While she wavers, Molly's unusual life experiences allow her to spot the skeletons in the Middleton family closet: ones Cooper's never suspected, ones that are hidden in plain sight. What Molly discovers will shake Cooper's foundations – and could threaten both their lives.
$30