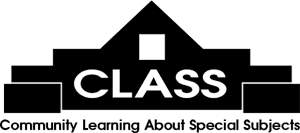 The Moveable Feast features literary luncheons with exciting authors at area restaurants on Fridays, 11 am - 1 pm, $30 each with a $5 cash rebate if the featured book is purchased.
Email
or call 843-235-9600 for more information.
Click here to register online!

Tuesday 01/23/2018 at 11:00 AM
Nancy Thayer
(Secrets in Summer) at Ocean One, Litchfield
The "queen of beach books" (The Star-Ledger) returns to the shores of Nantucket in a novel about one memorable summer when flirtations flourish, family dramas play out, and scandalous secrets surface. Thayer's latest is a lovely and heartwarming contemporary read with its blend of humor and emotion set against the beautiful backdrop of Nantucket Island. Her well-crafted plot is infused with warmth and heartfelt, tender moments.
$30

Friday 01/26/2018 at 11:00 AM
Brad Taylor
(Operator Down) at Pawleys Plantation
Former Special Forces Officer and New York Times bestselling author Brad Taylor delivers a heart-pounding thriller where Pike Logan's search for a Mossad agent and ally puts him on a collision course with a ruthless military coup in Africa – and tests his loyalties to the Taskforce. Operator Down is Taylor's 12th Pike Logan adventure since 2011! Taylor served for more than twenty years in the U.S. Army, including eight years in 1st Special Forces Operational Detachment–Delta, commonly known as Delta Force. He retired as a Special Forces lieutenant colonel and now lives in Charleston.
$30

Friday 02/02/2018 at 11:00 AM
Donna Everhart
(The Road to Bittersweet) at Ocean One, Litchfield
Set in the Carolinas in the 1940s, "The Road to Bittersweet" is a beautifully written, evocative account of a young woman reckoning not just with the unforgiving landscape, but with the rocky emotional terrain that leads from innocence to wisdom.For fourteen-year-old Wallis Ann Stamper and her family, life in the Appalachian Mountains is simple and satisfying, though not for the tenderhearted. While her older sister, Laci—a mute, musically gifted savant—is constantly watched over and protected, Wallis Ann is as practical and sturdy as her name. When the Tuckasegee River bursts its banks, forcing them to flee in the middle of the night, those qualities save her life. But though her family is eventually reunited, the tragedy opens Wallis Ann's eyes to a world beyond the creek that's borne their name for generations.
$30

Friday 02/09/2018 at 11:00 AM
Susan Meissner
(As Bright as Heaven) at Kimbel's, Wachesaw
From the acclaimed author of "Secrets of a Charmed Life" and "A Fall of Marigolds" comes a new novel set in Philadelphia during the Spanish flu epidemic of 1918, which tells the story of a family reborn through loss and love. In 1918, Philadelphia was a city teeming with promise. Even as its young men went off to fight in the Great War, there were opportunities for a fresh start on its cobblestone streets. Into this bustling town, came Pauline Bright and her husband, filled with hope that they could now give their three daughters – Evelyn, Maggie, and Willa – a chance at a better life. But just months after they arrive, the Spanish Flu reaches the shores of America and the pandemic claims more than twelve thousand victims in their adopted city. As Bright as Heaven is the compelling story of a mother and her daughters who find themselves in a harsh world not of their making, which will either crush their resolve to survive or purify it.
$30

Friday 02/16/2018 at 11:00 AM
Deanna Raybourn
(A Treacherous Curse) at Inlet Affairs
Return to Victorian London with the third in Raybourn's mystery series featuring butterfly-hunting sleuth, Veronica Speedwell and her natural historian sidekick, Stoker. Members of an Egyptian expedition fall victim to an ancient mummy's curse in a thrilling Veronica Speedwell novel from the New York Times bestselling author of the Lady Julia Grey mysteries.
$30

Friday 02/23/2018 at 11:00 AM
Martha Boone
(The Big Free) at DeBordieu Colony Clubhouse
The "Big Free" is Charity Hospital and it's 1982 in New Orleans, and Charity is a big medical free-for-all. Elizabeth (based on the author's personal experience) is one of the first women in the toughest surgery department in America. With her pearls and her pink plaid socks, she doesn't fit in … at first. Half the doctors who start the surgery program never finish. Nothing in her proper southern upbringing prepares Elizabeth for the violence, debauchery and intensity of inner city trauma surgery. "The Big Free" is filled with unforgettable characters living the best and the worst New Orleans has to offer. Elizabeth learns more in six months at Charity than she learned in four years of medical school in Charleston. Will she make the cut, or will fear, exhaustion from the grueling pace, and disgust of the senseless violence prove too much?
$30

Tuesday 02/27/2018 at 11:00 AM
Amy Webb
(Stones at the Crossing) at Caffe Piccolo
Bearing witness to the incredible opportunity to experience life with strength, grace and total awareness that lives inside everyone's death sentence, Webb becomes the reader's companion on the journey. This prior high-intensity professional, now 10-year cancer survivor, shares her inspiring insights for anyone facing a devastating diagnosis, a life-changing ultimatum, or just the gradual transition of aging.
$30

Friday 03/02/2018 at 11:00 AM
John Hart
(The Hush) at Pawleys Plantation
Set in the world of his most beloved novel "The Last Child" ("A magnificent creation" ―The Washington Post), John Hart delivers a stunning vision of a secret world, rarely seen. It's been ten years since the events that changed Johnny Merrimon's life and rocked his hometown to the core. Since then, Johnny has fought to maintain his privacy, but books have been written of his exploits; he has fans, groupies. Living alone in the wilderness beyond town, Johnn's only connection to normal life is his old friend, Jack. They're not boys anymore, but the bonds remain. What they shared. What they lost. Building on the world first seen in "The Last Child," "The Hush" is more than an exploration of friendship, persistence and forgotten power. It takes the reader to unexpected places, and reminds us all why John Hart, after five consecutive New York Times bestsellers, still warrants comparison to such luminaries as Pat Conroy, Cormac McCarthy, and Scott Turow.
$30

Friday 03/09/2018 at 11:00 AM
Rebecca Boggs Roberts
(Suffragists in Washington, DC) at Kimbel's, Wachesaw
Cokie and Steve Roberts' daughter has been many things including, but not limited to, journalist, producer, tour guide, forensic anthropologist, event planner, political consultant, jazz singer and radio talk show host. Currently, she is a program coordinator for Smithsonian Associates, where she has made it a personal mission to highlight the history of our capital city. Her second book focuses on The Great Suffrage Parade, the first civil rights march to use the nation's capital as a backdrop. Despite 60 years of relentless campaigning by suffrage organizations, by 1913 only six states allowed women to vote. Then Alice Paul came to Washington, D.C. She planned a grand spectacle on Pennsylvania Avenue on the day before Woodrow Wilson's inauguration – marking the beginning of a more aggressive strategy on the part of the movement. Some of the protesters and picketers were jailed while newspapers across the nation covered their activities. Roberts narrates the heroic struggle of Alice Paul and The National Woman's Party as they worked toward ratification of the 19th Amendment in 1920.
$30

Tuesday 03/13/2018 at 11:00 AM
Caitlin Macy
(Mrs.) at Carefree Catering
EW's books editor Tina Jordan thinks this novel could be the next "Big Little Lies." Set on New York City's Upper East Side, "Mrs." follows three women whose paths collide when their children attend the same preschool. There's Philippa Lye, a chic queen bee with a mysterious past who's snagged a billionaire as her husband; Gwen Hogan, a childhood pal of Philippa's who uncovers a massive secret about Philippa's pre-marriage life; and wealthy newbie Minnie Curtis, who catches the community's attention with her easy divulgences about her poverty-stricken upbringing. Soon, Philippa's secret catches the attention of Gwen's husband, a prosecutor for the U.S. Attorney's office, because of its connection to an investigation he's been obsessed with – and this whole well-heeled society could be affected by what he's found.
$30

Friday 03/16/2018 at 11:00 AM
Kimmery Martin
(Queen of Hearts) at Ocean One, Litchfield
The debut novel of this Mom/ER doc/Blogger is set against a background of hospital rounds and life-or-death decisions that pulses with humor and empathy while exploring the heart's capacity for forgiveness. Zadie Anson and Emma Colley have been best friends since their early twenties, when they first began navigating serious romantic relationships amid the intensity of medical school. Now they're happily married wives and mothers with successful careers – Zadie as a pediatric cardiologist and Emma as a trauma surgeon. Their lives in Charlotte, North Carolina are chaotic but fulfilling, until the return of a former colleague unearths a secret one of them has been harboring for years.
$30

Friday 03/23/2018 at 11:00 AM
Bill Noel
(Discord, A Folly Beach Mystery) at Inlet Affairs
Chris Landrum's trip to Nashville to visit his best friend Charles hits a sour note when they learn of the death of the agent who had persuaded Heather, Charles' girlfriend, to move to Music City to seek fame and fortune as a singer. Tagging along on the trip is Cal Ballew, an aging country music performer and owner of Cal's Bar and Grill on Folly Beach, South Carolina. The visit sinks from bad to horrible when instead of finding stardom, Heather, who is already depressed and discouraged about her diminishing chances of succeeding in the music industry, is charged with the agent's murder. Making matters worse, Charles, a man who finds the good in most anyone, is convinced that Heather is guilty. Suspects stretch from the capitol of Tennessee to Chris's retirement city of Folly Beach; in fact, so many suspects that it takes Chris and members of his cadre of quirky pals plus a couple of new acquaintances in Tennessee to cobble together enough clues to close in on the killer, something the police have been unable to accomplish. In this installment in the Folly Beach Mystery series, Chris must rely on his quick wits to solve the murder before the killer adds him to the growing list of victims.
$30

Friday 03/30/2018 at 11:00 AM
Elizabeth Kostova
(The Shadow Land) at Pawleys Plantation
From the #1 bestselling author of "The Historian" comes an engrossing novel that spans the past and the present – and unearths the dark secrets of Bulgaria, a beautiful and haunted country. A young American woman, Alexandra Boyd, travels to Sofia, Bulgaria, hoping that life abroad will salve the wounds left by the loss of her beloved brother. Soon after arriving in this elegant East European city, however, she helps an elderly couple into a taxi – and realizes too late that she has accidentally kept one of the bags. Inside she finds an ornately carved wooden box engraved with a name: Stoyan Lazarob. Raising the hinged lid, she discovers that she is holding an urn filled with human ashes. As Alexandra sets out to find the family and return this precious item, she will first have to uncover the secrets of a talented musician whose life was shattered by oppression. And she will discover all too quickly that this knowledge is fraught with its own danger.
$30

Friday 04/06/2018 at 11:00 AM
Kristy Woodson Harvey
(The Secret to Southern Charm) at Kimbel's, Wachesaw
The national bestselling author of "Dear Carolina," "Lies and Other Acts of Love" and the Peachtree Bluff Series, beginning with "Slightly South of Simple," returns with part two of the latter. "Dear Carolina" was long-listed for the Pat Conroy Southern Book Prize, has been optioned for film and has appeared on numerous "must-read" lists. Lies and Other Acts of Love was a Romantic Times top pick, a Southern Booksellers Okra Pick and a finalist for the Southern Book Prize. "Slightly South of Simple" was a Southern Bestseller, a Barnes & Noble Bestseller, one of PopSugar's picks for "Ultimate Summer Reading" and one of Glitter Guide's "Must-Reads for April." We can expect nothing less from "The Secret to Southern Charm."
$30

Tuesday 04/10/2018 at 11:00 AM
Ann B. Ross
(Miss Julia Weathers the Storm) at Ocean One, Litchfield
The newest story in the now 18-book series calls on Miss Julia's quick wit and strong will (plus Latisha's firm grip on her little red pocketbook) to save the day. When Sam has a bright idea, Miss Julia has been known to roll her eyes. This time, however, she's in full agreement that a trip to the beach with family and friends is indeed a bright idea – especially since LuAnne Conover needs a cooling-off period after discovering her husband in a 20-year-old affair. A hurricane, mysterious one-hundred dollar bills, a treasure, and three strangers with nefarious plans complicate the beach trip no end!
$30

Friday 04/13/2018 at 11:00 AM
Frances Mayes
(Women in Sunlight) at 21 Main, North Myrtle Beach
Hard to believe that the dream of every middle-aged woman was captured 20 years ago in Mayes' "Under the Tuscan Sun," which remained on the New York Times bestseller for two and a half years. Now with the Tuscan trilogy behind her ("Bella Tuscany" and "Every Day in Tuscany") and several travelogues, she debuts her newest novel just in time to plant new dreams for her huge following! *This feast is $55 and includes the book.
$55

Thursday 04/19/2018 at 5:30 PM
David Baldacci
(Amos Decker #4, as yet untitled) at Pawleys Plantation
David Baldacci has been writing since childhood, when his mother gave him a lined notebook in which to write down his stories. His successive novels (four series and multiple stand-alones) form an unrivaled publishing dynasty. He returns with the next blockbuster thriller in his #1 New York Times bestselling Memory Man series, featuring detective Amos Decker – the man who can forget nothing. This Moveable Feast includes Baldacci's presentation, a copy of the new book (released that week) and dinner.
$60

Tuesday 04/24/2018 at 11:00 AM
Ariel Lawhon
(I Was Anastasia) at Inlet Affairs
A rising star in historical suspense, Lawhon's prior works ("Flight of Dreams," a heart-wrenching novel about final flight of the Hindenburg, and "The Wife, the Maid and the Mistress," a wickedly entertaining who-done-it about the 1930-disappearance of Judge Joseph Crater) established her as a writer to watch. Now, in an enthralling new novel, she unravels the extraordinary twists and turns in Anna Anderson's 50-year battle to be recognized as Anastasia Romanov. Is she the Russian Grand Duchess, a beloved daughter and revered icon, or is she an impostor, the thief of another woman's legacy?
$30

Friday 04/27/2018 at 11:00 AM
Kathleen Rooney
(Lillian Boxfish Takes a Walk) at Ocean Club, Grande Dunes (MB)
It's the last day of 1984, and 85-year-old Lillian Boxfish is about to take a walk. As she traverses a grittier Manhattan, a city anxious after an attack by a still-at-large subway vigilante, she encounters bartenders, bodega clerks, chauffeurs, security guards, bohemians, criminals, children, parents, and parents-to-be – in surprising moments of generosity and grace. While she strolls, Lillian recalls a long and eventful life that included a brief reign as the highest-paid advertising woman in America – a career cut short by marriage, motherhood, divorce, and a breakdown. In this love letter to city life – however shiny or sleazy – Rooney paints a portrait of a remarkable woman across the canvas of a changing America: from the Jazz Age to the onset of the AIDS epidemic; the Great Depression to the birth of hip-hop.
$30