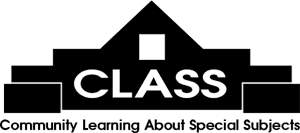 The Moveable Feast features literary luncheons with exciting authors at area restaurants on Fridays, 11 am - 1 pm, $30 each with a $5 cash rebate if the featured book is purchased.
Email
or call 843-235-9600 for more information.
Click here to register online!

Friday 03/23/2018 at 11:00 AM
Bill Noel
(Discord, A Folly Beach Mystery) at Inlet Affairs
Chris Landrum's trip to Nashville to visit his best friend Charles hits a sour note when they learn of the death of the agent who had persuaded Heather, Charles' girlfriend, to move to Music City to seek fame and fortune as a singer. Tagging along on the trip is Cal Ballew, an aging country music performer and owner of Cal's Bar and Grill on Folly Beach, South Carolina. The visit sinks from bad to horrible when instead of finding stardom, Heather, who is already depressed and discouraged about her diminishing chances of succeeding in the music industry, is charged with the agent's murder. Making matters worse, Charles, a man who finds the good in most anyone, is convinced that Heather is guilty. Suspects stretch from the capitol of Tennessee to Chris's retirement city of Folly Beach; in fact, so many suspects that it takes Chris and members of his cadre of quirky pals plus a couple of new acquaintances in Tennessee to cobble together enough clues to close in on the killer, something the police have been unable to accomplish. In this installment in the Folly Beach Mystery series, Chris must rely on his quick wits to solve the murder before the killer adds him to the growing list of victims.
$30

Tuesday 03/27/2018 at 11:00 AM
David Sonius
(Divided We Fall) at Pastaria 811
In the wake of the most divisive presidential election in over a century, pundits, reporters and the public are increasingly aware of the deep and profound rifts that separate our society and threaten the fabric of American democracy. While media has obsessed with the nature of the divisions and some have questioned whether they are real or just an anomaly, "Divided We Fall" examines the schisms from a unique perspective and explains the very real threat they pose to the future of the American political system.
$30

Friday 03/30/2018 at 11:00 AM
Elizabeth Kostova
(The Shadow Land) at Pawleys Plantation
From the #1 bestselling author of "The Historian" comes an engrossing novel that spans the past and the present – and unearths the dark secrets of Bulgaria, a beautiful and haunted country. A young American woman, Alexandra Boyd, travels to Sofia, Bulgaria, hoping that life abroad will salve the wounds left by the loss of her beloved brother. Soon after arriving in this elegant East European city, however, she helps an elderly couple into a taxi – and realizes too late that she has accidentally kept one of the bags. Inside she finds an ornately carved wooden box engraved with a name: Stoyan Lazarob. Raising the hinged lid, she discovers that she is holding an urn filled with human ashes. As Alexandra sets out to find the family and return this precious item, she will first have to uncover the secrets of a talented musician whose life was shattered by oppression. And she will discover all too quickly that this knowledge is fraught with its own danger.
$30

Friday 04/06/2018 at 11:00 AM
Kristy Woodson Harvey
(The Secret to Southern Charm) at Kimbel's, Wachesaw
The national bestselling author of "Dear Carolina," "Lies and Other Acts of Love" and the Peachtree Bluff Series, beginning with "Slightly South of Simple," returns with part two of the latter. "Dear Carolina" was long-listed for the Pat Conroy Southern Book Prize, has been optioned for film and has appeared on numerous "must-read" lists. Lies and Other Acts of Love was a Romantic Times top pick, a Southern Booksellers Okra Pick and a finalist for the Southern Book Prize. "Slightly South of Simple" was a Southern Bestseller, a Barnes & Noble Bestseller, one of PopSugar's picks for "Ultimate Summer Reading" and one of Glitter Guide's "Must-Reads for April." We can expect nothing less from "The Secret to Southern Charm."
$30

Tuesday 04/10/2018 at 11:00 AM
Ann B. Ross
(Miss Julia Raises the Roof) at Ocean One, Litchfield
When she hears that a group home for wayward teenage boys is being opened next door to Hazel Marie's family, Miss Julia is up in arms. She is even more concerned when she learns that a town ordinance does not permit group homes in that area. So how and from whom did nosy do-gooder Madge Taylor get the go-ahead? No stranger to taking in the down-and-out herself, Miss Julia is shocked to learn that Madge and Pastor Rucker are keeping the project a secret. When Miss Julia and Hazel Marie start investigating, though, they uncover a far less philanthropic plot for the house that even Madge doesn't know about – one that could change the quiet, peaceful neighborhood forever. Miss Julia must band together with friends and neighbors to take on Madge and her steamrolling plans, while still being helpful to those in need in this entertaining 20th installment of Ross's bestselling series.
$30

Friday 04/13/2018 at 11:00 AM
Frances Mayes
(Women in Sunlight) at 21 Main, North Myrtle Beach
Hard to believe that the dream of every middle-aged woman was captured 20 years ago in Mayes' "Under the Tuscan Sun," which remained on the New York Times bestseller for two and a half years. Now with the Tuscan trilogy behind her ("Bella Tuscany" and "Every Day in Tuscany") and several travelogues, she debuts her newest novel just in time to plant new dreams for her huge following! *This feast is $55 and includes the book.
$55 |
menu available

Tuesday 04/17/2018 at 11:00 AM
William Baldwin & Selden Hill
(Carolina Rambling) at Kimbel's, Wachesaw
This is the third collaboration of Billy (co-author with Genevieve "Sister" Peterkin of the beloved memoir, "Heaven is a Beautiful Place") and Bud (founding director of the Village Museum in McClellanville). In the tradition of "The Unpainted South" and "These Our Offerings," "Carolina Rambling" shares a touching elegiac look at the Lowcountry's holy places – from abandoned homes, disintegrating barns, tiny churches and forlorn cemeteries to the shrinking livelihoods of rice, cotton and shrimp. The word and image pictures of small town, rural South will fill your heart with joy and sadness. The complementarity of Bud's photographs and Billy's poems is a match made in heaven. This is CLASS Publishing's 12th publication!
$30

Thursday 04/19/2018 at 5:30 PM
David Baldacci - FULL!
(The Fallen, Amos Decker #4) at Pawleys Plantation
David Baldacci has been writing since childhood, when his mother gave him a lined notebook in which to write down his stories. His successive novels (four series and multiple stand-alones) form an unrivaled publishing dynasty. He returns with the next blockbuster thriller in his #1 New York Times bestselling Memory Man series, featuring detective Amos Decker – the man who can forget nothing. This Moveable Feast includes Baldacci's presentation, a copy of the new book (released that week) and dinner.
$60

Tuesday 04/24/2018 at 11:00 AM
Ariel Lawhon
(I Was Anastasia) at Inlet Affairs
A rising star in historical suspense, Lawhon's prior works ("Flight of Dreams," a heart-wrenching novel about final flight of the Hindenburg, and "The Wife, the Maid and the Mistress," a wickedly entertaining who-done-it about the 1930-disappearance of Judge Joseph Crater) established her as a writer to watch. Now, in an enthralling new novel, she unravels the extraordinary twists and turns in Anna Anderson's 50-year battle to be recognized as Anastasia Romanov. Is she the Russian Grand Duchess, a beloved daughter and revered icon, or is she an impostor, the thief of another woman's legacy?
$30

Friday 04/27/2018 at 11:00 AM
Kathleen Rooney
(Lillian Boxfish Takes a Walk) at Ocean Club, Grande Dunes (MB)
It's the last day of 1984, and 85-year-old Lillian Boxfish is about to take a walk. As she traverses a grittier Manhattan, a city anxious after an attack by a still-at-large subway vigilante, she encounters bartenders, bodega clerks, chauffeurs, security guards, bohemians, criminals, children, parents, and parents-to-be – in surprising moments of generosity and grace. While she strolls, Lillian recalls a long and eventful life that included a brief reign as the highest-paid advertising woman in America – a career cut short by marriage, motherhood, divorce, and a breakdown. In this love letter to city life – however shiny or sleazy – Rooney paints a portrait of a remarkable woman across the canvas of a changing America: from the Jazz Age to the onset of the AIDS epidemic; the Great Depression to the birth of hip-hop.
$30

Friday 05/04/2018 at 11:00 AM
Jonathan Green (illustrator)
(The Freedom Ship of Robert Smalls) at Inlet Affairs
Based on the true story of Robert Smalls, born a slave in 1839 in Beaufort, S.C., who gained fame as an African American hero of the American Civil War. Author Louise Meriwether tells the inspirational story of Smalls' life as a slave, his boyhood dream of freedom, and his bold and daring plan as a young man to commandeer a Confederate gunboat from Charleston Harbor and escape with fifteen fellow slaves and family members. Smalls joined the Union Navy, rose to the rank of captain, and became the first African American to command a U.S. service ship. After the war Smalls returned to Beaufort, bought the home of his former master, and began a long career in state and national politics. This new edition is graced with unmistakable illustrations by Jonathan Green, iconic lowcountry artist.
$30

Tuesday 05/08/2018 at 11:00 AM
Robin Salmon
(Central to Their Lives) at Carefree Catering
In "Central to Their Lives," twenty-six noted art historians offer scholarly insight into the achievements of female artists working in and inspired by the American South. Spanning the decades between the late 1890s and early 1960s, this volume examines the complex challenges these artists faced in a traditionally conservative region during a period in which women's social, cultural, and political roles were being redefined and reinterpreted. Our own noted art historian, Robin Salmon, Vice President and Curator of Sculpture at Brookgreen Gardens, shares her vast knowledge of Anna Hyatt Huntington and her artistic contributions.
$30

Friday 05/11/2018 at 11:00 AM
Mary Kay Andrews - FULL!
(The High Tide Club) at Ocean One, Litchfield
When 99-year-old heiress Josephine Bettendorf Warrick summons Brooke Trappnell to her 20,000-acre remote barrier island home, Brooke is puzzled. Josephine's cryptic note says she wants to discuss an important legal matter with Brooke, who is an attorney, but Brooke knows that Mrs. Warrick has long been a client of a prestigious Atlanta law firm. High times, high finance and high humor with the inimitable MKA!
$30

Monday 05/14/2018 at 11:00 AM
Dorothea Benton Frank
(By Invitation Only) at Pawleys Plantation
What happens when a young sophisticated Chicagoan falls for the owner of a farm on Johns Island, a lush Lowcountry paradise off the coast of South Carolina – trading the bustle of a city for a small southern town. City mouse meets country mouse in this thoughtful, timely, humorous and bighearted tale – just what we'd expect from Dottie – and we get her the day before her book release date! This Feast is $60 and includes the book. For everyone asking how to get an "invitation," "By Invitation Only" is the title of the book not a qualifier!!
$60 |
menu available

Friday 05/18/2018 at 11:00 AM
Tom Poland
(South Carolina Country Roads) at Kimbel's, Wachesaw
With characteristic modesty, South Carolina author Tom Poland might deny it, but he shares a kindred spirit and eloquence with late New England poet Robert Frost. Both he and Frost have been drawn inexorably to the road "less traveled and that has made the difference" to both of them. Frost immortalized his life journey in the famous poem, "The Road Not Taken." And now, son of the South and Midlands photojournalist Tom Poland is beguiling us with his newest book.
$30

Friday 05/25/2018 at 11:00 AM
Mary Alice Monroe
(Beach House Reunion) at Pawleys Plantation
With "Beach House for Rent" climbing to #9 on the New York Times bestseller list, the world's premier environmental novelist continues the Beach House Series with a "reunion." Look for the Hallmark Hall of Fame TV movie adaptation of "The Beach House," starring Andie MacDowell as Cara Rutledge, debuting for Mother's Day.
$30

Friday 06/01/2018 at 11:00 AM
Jenny Milchman
(Wicked River) at Inlet Affairs
Mary Higgins Clark award-winning suspense novelist of "Cover of Snow," "Ruin Falls" and "As Night Falls," who once spent 11 months with her family on the world's longest book tour, brings us another nail-biter. Six million acres separate Natalie and Doug Larson from civilization. For the newlyweds, a back country honeymoon seems ideal: a chance to start their lives together with an adventure. But just as Natalie and Doug begin to explore the dark interiors of their own hearts, and the depths of their love for each other, it becomes clear they are not alone in the woods. A man watches them, wielding the forest like a weapon. He wants something more terrifying than death. And once they enter his domain, he will do everything in his power to make sure they never walk out again.
$30

Friday 06/08/2018 at 11:00 AM
Karen White
(Dreams of Falling) at Pawleys Plantation
New York Times bestselling author Karen White crafts evocative relationships in this contemporary women's fiction novel about lifelong friends who share a devastating secret. On the banks of the North Santee River stands a moss-draped oak that was once entrusted with the dreams of three young girls. Into the tree's trunk, they placed their greatest hopes, written on ribbons, for safekeeping – including the most important one: Friends forever, come what may. But life can waylay the best of intentions...
$30

Tuesday 06/12/2018 at 11:00 AM
Michelle Gable
(The Summer I Met Jack) at Pawleys Plantation
"The Summer I Met Jack," by New York Times bestselling author of "The Paris Apartment" and "I Remember Paris," is based on the fascinating real life of the woman J. Edgar Hoover insisted was paid by the Kennedys to keep quiet, not only about her romance with Jack Kennedy, but also a baby they may have had together. In 1950, a young, beautiful Polish refugee arrives in Hyannisport, Massachusetts to work as a maid for one of the wealthiest families in America. Alicia is at once dazzled by the large and charismatic family, in particular the oldest son, a rising politician named Jack. Alicia and Jack are soon engaged, but his domineering father forbids the marriage. And so, Alicia trades Hyannisport for Hollywood, and eventually Rome. She dates famous actors and athletes and royalty, including Gary Cooper, Kirk Douglas, and Katharine Hepburn, all the while staying close with Jack. A decade after they meet, on the eve of Jack's inauguration as the thirty-fifth President of the United States, the two must confront what they mean to each other.
$30

Friday 06/15/2018 at 11:00 AM
Mary Ann McFadden
(The Cemetery Keeper's Wife) at Kimbel's, Wachesaw Plantation
In 2007 McFadden "won the literary lottery" when her originally self-published novel, "The Richest Season," sold at auction and was translated into multiple languages. Her publishing journey has inspired many new authors. Ten years and four novels later, she explores what happens when the line between the past and the present begins to blur… Rachel Miller is on the cusp of a new life when she moves to Union Cemetery after marrying Adam, the 7th generation cemetery keeper. Though she's known him only twelve weeks, his tender love seems like a miracle of fate after her years alone. On her first walk through the lush and silent grounds of her new home, Rachel discovers a stunning monument to Tillie Smith, who died in 1886. Reading the words carved into the stone, "She Died in Defence of Her Honor," Rachel is overcome by a powerful memory buried deep in her past. The novel poignantly blends fact and fiction as two women scarred by shame, and separated by more than a century, reach across time to rewrite history.
$30

Friday 06/22/2018 at 11:00 AM
Wendy Wax
(Best Beach Ever) at Kimbel's, Wachesaw Plantation
After giving up their renovation-turned-reality-TV-show "Do Over," the ladies of the hugely successful Ten Beach Road series move into cottages at the Sunshine Hotel and turn their beloved Bella Flora over to its wealthy mystery tenant. Now, each woman – Maddie, Kyra, Avery and Nikki – will be forced to reexamine and redefine her life, relationships, and dreams.
$30