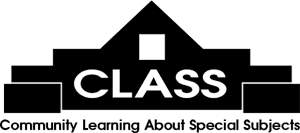 The Moveable Feast features literary luncheons with exciting authors at area restaurants on Fridays, 11 am - 1 pm, $30 each with a $5 cash rebate if the featured book is purchased.
Email
or call 843-235-9600 for more information.
Click here to register online!

Author:
Webster L. Hubbell
Date/Time:
Friday 01/18/2019 at 11:00 AM
Book:
The Eighteenth Green
Synopsis:
The 4th Jack Patterson thriller by the author, lecturer, consultant, advocate and Arkansas lawyer who held executive level positions in government and industry including: U.S. Associate Attorney General, Chief Justice of the Arkansas Supreme Court, Mayor of Little Rock, Managing Partner of the second largest law firm in Arkansas, and Executive and Chief Counsel for a large Washington based commercial insurance company. When Bill Clinton became President of the United States, Webb Hubbell was appointed as Associate Attorney General. In 1996, he was convicted of fraud and sent to prison. In 1997, he published an autobiography, "Friends in High Places," and in May 2014 his first in the Jack Patterson series of legal thrillers. Who was Harold Spencer? All D.C. Lawyer Jack Patterson knew was that Spencer's dead body had been found on the 18th Green of Columbia Country Club, cancelling Jack's Saturday golf game. Who is Rachel Goodman? Her name has been plastered on the front page of every newspaper in the country for weeks, branded as a thief of confidential info vital to U.S. National Security and a spy for Israel. She is also the daughter of Jack's long-time friend and mentor, Ben Jennings. Despite the opposition, Jack feels compelled to defend Rachel. The more Jack digs, the more complicated and dangerous his work becomes. Even a volunteer group of Navy SEALs may not be enough protection.
Restaurant:
Pawleys Plantation
Menu:
Directions: