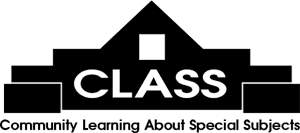 The Moveable Feast features literary luncheons with exciting authors at area restaurants on Fridays, 11 am - 1 pm, $30 each with a $5 cash rebate if the featured book is purchased.
Email
or call 843-235-9600 for more information.
Click here to register online!

Author:
Rea Frey - Rescheduled Post-Florence
Date/Time:
Tuesday 12/04/2018 at 11:00 AM
Book:
Not Her Daughter
Synopsis:
The author of four best-selling nonfiction books on nutrition and fitness, Frey's debut novel has already been optioned for a feature film. Described as "cleverly constructed," "a provocative thriller," "harrowing and heartfelt," Frey pulls off a difficult task: balancing a nail-biting plot with a thought-provoking question – is a crime committed with the best intentions still a crime? The story begs the question: who is more mother – the one who gives birth or the one who rescues? A chilling, powerful tale of love and sacrifice, of truth and perception, this book will make you miss your bedtime, guaranteed. Includes book.
Restaurant:
21 Main, North Myrtle Beach
Menu:
Directions: