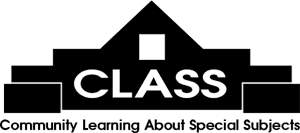 The Moveable Feast features literary luncheons with exciting authors at area restaurants on Fridays, 11 am - 1 pm, $30 each with a $5 cash rebate if the featured book is purchased.
Email
or call 843-235-9600 for more information.
Click here to register online!

Author:
Tom McConnell
Date/Time:
Friday 08/24/2018 at 11:00 AM
Book:
Wooden King
Synopsis:
A professor of English at the University of South Carolina Upstate in Spartanburg and a Fulbright Scholar in the Czech Republic (2005-2006), McConnell taught American literature and creative writing at Masaryk University. His debut novel is set in German-occupied Czechoslovakia in the 1940s where Vicktor Trn's life is slowly stripped away as creeping authoritarianism envelopes his city and his family. In the end, this quiet history professor and man of contemplative pacifism finds himself caught between two titanic armies — the Nazis and the Soviets — and must decide how to save all that he loves. This heart-pounding World War II story, infused with the tension of Kristin Hannah's "The Nightingale," and Anthony Doerr's "All the Light We Cannot See," asks what is a peaceful man to do when totalitarianism takes everything he holds dear.
Restaurant:
Pawleys Plantation
Menu:
Directions: