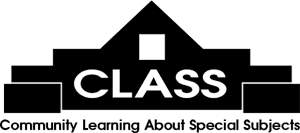 The Moveable Feast features literary luncheons with exciting authors at area restaurants on Fridays, 11 am - 1 pm, $30 each with a $5 cash rebate if the featured book is purchased.
Email
or call 843-235-9600 for more information.
Click here to register online!

Author:
Amber Brock
Date/Time:
Friday 07/27/2018 at 11:00 AM
Book:
Lady Be Good
Synopsis:
Set in the 1950s, "Lady Be Good" marks Amber Brock's mesmerizing follow-up to "A Fine Imitation," sweeping readers into the world of the mischievous, status-obsessed daughter of a hotel magnate and the electric nightlife of three iconic cities: New York, Miami, and Havana. Kitty Tessler, only child of self-made hotel and nightclub tycoon Nicolas Tessler, may not have the same pedigree as the tennis club set she admires, but she still sees herself as every inch the socialite – spending her days perfecting her "look" and her nights charming all the blue-blooded boys who frequent her father's clubs. It seems like the fun will never end until Kitty's father issues a terrible ultimatum: Kitty must marry Andre, her father's second-in-command, and take her place as the First Lady of his hotel empire. A wily and elaborate plan to protect her aspirations and save her best friend from a disastrous marriage backfires as Kitty begins waking up to the injustice of the world beyond her small, privileged corner of Manhattan. She is forced to reconsider her choices and her future before she loses everyone she loves.
Restaurant:
Pastaria 811 (change of venue)
Menu:
Directions: