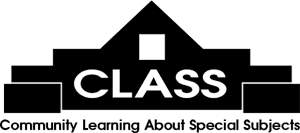 The Moveable Feast features literary luncheons with exciting authors at area restaurants on Fridays, 11 am - 1 pm, $30 each with a $5 cash rebate if the featured book is purchased.
Email
or call 843-235-9600 for more information.
Click here to register online!

Author:
Jenny Milchman
Date/Time:
Friday 06/01/2018 at 11:00 AM
Book:
Wicked River
Synopsis:
Mary Higgins Clark award-winning suspense novelist of "Cover of Snow," "Ruin Falls" and "As Night Falls," who once spent 11 months with her family on the world's longest book tour, brings us another nail-biter. Six million acres separate Natalie and Doug Larson from civilization. For the newlyweds, a back country honeymoon seems ideal: a chance to start their lives together with an adventure. But just as Natalie and Doug begin to explore the dark interiors of their own hearts, and the depths of their love for each other, it becomes clear they are not alone in the woods. A man watches them, wielding the forest like a weapon. He wants something more terrifying than death. And once they enter his domain, he will do everything in his power to make sure they never walk out again.
Restaurant:
Inlet Affairs
Menu:
Directions: