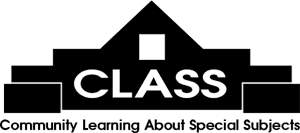 The Moveable Feast features literary luncheons with exciting authors at area restaurants on Fridays, 11 am - 1 pm, $30 each with a $5 cash rebate if the featured book is purchased.
Email
or call 843-235-9600 for more information.
Click here to register online!

Author:
Ann B. Ross
Date/Time:
Tuesday 04/10/2018 at 11:00 AM
Book:
Miss Julia Raises the Roof
Synopsis:
When she hears that a group home for wayward teenage boys is being opened next door to Hazel Marie's family, Miss Julia is up in arms. She is even more concerned when she learns that a town ordinance does not permit group homes in that area. So how and from whom did nosy do-gooder Madge Taylor get the go-ahead? No stranger to taking in the down-and-out herself, Miss Julia is shocked to learn that Madge and Pastor Rucker are keeping the project a secret. When Miss Julia and Hazel Marie start investigating, though, they uncover a far less philanthropic plot for the house that even Madge doesn't know about – one that could change the quiet, peaceful neighborhood forever. Miss Julia must band together with friends and neighbors to take on Madge and her steamrolling plans, while still being helpful to those in need in this entertaining 20th installment of Ross's bestselling series.
Restaurant:
Ocean One, Litchfield
Menu:
Directions: