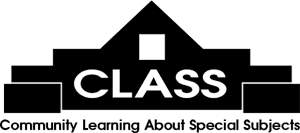 The Moveable Feast features literary luncheons with exciting authors at area restaurants on Fridays, 11 am - 1 pm, $30 each with a $5 cash rebate if the featured book is purchased.
Email
or call 843-235-9600 for more information.
Click here to register online!

Author:
Ann B. Ross
Date/Time:
Tuesday 04/10/2018 at 11:00 AM
Book:
Miss Julia Weathers the Storm
Synopsis:
The newest story in the now 18-book series calls on Miss Julia's quick wit and strong will (plus Latisha's firm grip on her little red pocketbook) to save the day. When Sam has a bright idea, Miss Julia has been known to roll her eyes. This time, however, she's in full agreement that a trip to the beach with family and friends is indeed a bright idea – especially since LuAnne Conover needs a cooling-off period after discovering her husband in a 20-year-old affair. A hurricane, mysterious one-hundred dollar bills, a treasure, and three strangers with nefarious plans complicate the beach trip no end!
Restaurant:
Ocean One, Litchfield
Menu:
Directions: