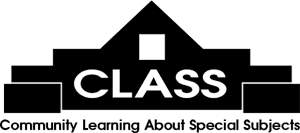 The Moveable Feast features literary luncheons with exciting authors at area restaurants on Fridays, 11 am - 1 pm, $30 each with a $5 cash rebate if the featured book is purchased.
Email
or call 843-235-9600 for more information.
Click here to register online!

Author:
Caitlin Macy
Date/Time:
Tuesday 03/13/2018 at 11:00 AM
Book:
Mrs.
Synopsis:
EW's books editor Tina Jordan thinks this novel could be the next "Big Little Lies." Set on New York City's Upper East Side, "Mrs." follows three women whose paths collide when their children attend the same preschool. There's Philippa Lye, a chic queen bee with a mysterious past who's snagged a billionaire as her husband; Gwen Hogan, a childhood pal of Philippa's who uncovers a massive secret about Philippa's pre-marriage life; and wealthy newbie Minnie Curtis, who catches the community's attention with her easy divulgences about her poverty-stricken upbringing. Soon, Philippa's secret catches the attention of Gwen's husband, a prosecutor for the U.S. Attorney's office, because of its connection to an investigation he's been obsessed with – and this whole well-heeled society could be affected by what he's found.
Restaurant:
Carefree Catering
Menu:
Directions: