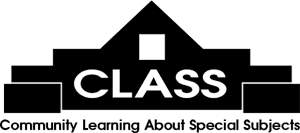 The Moveable Feast features literary luncheons with exciting authors at area restaurants on Fridays, 11 am - 1 pm, $30 each with a $5 cash rebate if the featured book is purchased.
Email
or call 843-235-9600 for more information.
Click here to register online!

Author:
Rebecca Boggs Roberts - FULL!
Date/Time:
Friday 03/09/2018 at 11:00 AM
Book:
Suffragists in Washington, DC
Synopsis:
Cokie and Steve Roberts' daughter has been many things including, but not limited to, journalist, producer, tour guide, forensic anthropologist, event planner, political consultant, jazz singer and radio talk show host. Currently, she is a program coordinator for Smithsonian Associates, where she has made it a personal mission to highlight the history of our capital city. Her second book focuses on The Great Suffrage Parade, the first civil rights march to use the nation's capital as a backdrop. Despite 60 years of relentless campaigning by suffrage organizations, by 1913 only six states allowed women to vote. Then Alice Paul came to Washington, D.C. She planned a grand spectacle on Pennsylvania Avenue on the day before Woodrow Wilson's inauguration – marking the beginning of a more aggressive strategy on the part of the movement. Some of the protesters and picketers were jailed while newspapers across the nation covered their activities. Roberts narrates the heroic struggle of Alice Paul and The National Woman's Party as they worked toward ratification of the 19th Amendment in 1920.
Restaurant:
Kimbel's, Wachesaw
Menu:
Directions: