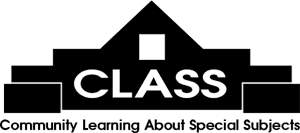 The Moveable Feast features literary luncheons with exciting authors at area restaurants on Fridays, 11 am - 1 pm, $30 each with a $5 cash rebate if the featured book is purchased.
Email
or call 843-235-9600 for more information.
Click here to register online!

Author:
A. J. Tata
Date/Time:
Friday 01/05/2018 at 11:00 AM
Book:
Direct Fire
Synopsis:
Former brigadier general turned best-selling author A.J. Tata kicks off his fourth Jake Mahegan thriller with a powerful opening that introduces readers to Jackknife, a cold-blooded killer who serves as a worthy antagonist and a formidable opponent for Tata's hero. After slaughtering a billionaire banker and his family in the dark of the night, Jackknife turns his attention to the next name on his list – former Army paratrooper and ex-Delta Force operative, 30-year-old Native American Jake Mahegan, one of the baddest men in the thriller genre right now. His creator, Anthony Joseph Tata (aka A.J. and Tony), served 28 years in the United States Army before retiring in 2009. His military accomplishments merit a google expedition. He currently serves as the National Security Expert for One American News Network, appearing every Tuesday with Liz Wheeler on Tipping Point. He appears frequently as a guest commentator on national and local television and radio networks around the country.
Restaurant:
Inlet Affairs
Menu:
Directions: