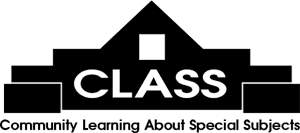 The Moveable Feast features literary luncheons with exciting authors at area restaurants on Fridays, 11 am - 1 pm, $30 each with a $5 cash rebate if the featured book is purchased.
Email
or call 843-235-9600 for more information.
Click here to register online!

Author:
Ernest Merchant
Date/Time:
Friday 12/29/2017 at 11:00 AM
Book:
Lost and Found
Synopsis:
This is not your stereotypical gay-hairdresser-addict-convict story … if there is such a thing. In the vein of Augusten Burroughs and Jeannette Walls, Lost and Found is a harrowing tale of survival in a world hostile to diversity. The memoir spans five decades, from the young boy whose search for identity and self-empowerment begins with the haunting observation, "there are no pictures of me as a baby," through a dark, spiraling vortex of bad decisions, while "looking for love in all the wrong places." With unflinching candor,Merchant explores the issues of sexual diversity, drug addiction, crime and punishment,and social prejudice. His sardonic humor and clear-eyed honesty take the reader on a dangerous journey, battling the demons of self-destruction – a war that turns out to be surprisingly uplifting.
Restaurant:
Ocean One, Litchfield
Menu:
Directions: