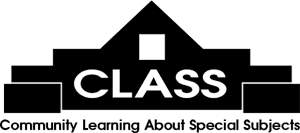 The Moveable Feast features literary luncheons with exciting authors at area restaurants on Fridays, 11 am - 1 pm, $30 each with a $5 cash rebate if the featured book is purchased.
Email
or call 843-235-9600 for more information.
Click here to register online!

Author:
Christopher Boyle - Change!
Date/Time:
Friday 10/20/2017 at 11:00 AM
Book:
The Road to Secession in Antebellum Georgetown and Horry Districts, SC
Synopsis:
Published by the Horry County Historical Society, Boyle's book explains how citizens in Georgetown and Horry Districts came to feel that secession from the Union was their only option as their constitutional rights were being repeatedly violated. A full-time social studies teacher at Socastee High School and a part-time teaching associate at Coastal Carolina University, the author holds a bachelors degree in history from CCU and an MA in American history from Winthrop University. He currently serves on the Horry County Historical Society's Board of Directors. Other books by him are "Mansfield Plantation, A Legacy on the Black River" and an upcoming book about agricultural societies in antebellum Georgetown District.
Restaurant:
Kimbel's at Wachesaw
Menu:
Directions: