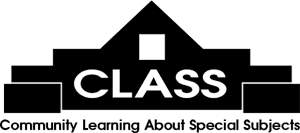 The Moveable Feast features literary luncheons with exciting authors at area restaurants on Fridays, 11 am - 1 pm, $30 each with a $5 cash rebate if the featured book is purchased.
Email
or call 843-235-9600 for more information.
Click here to register online!

Author:
Diane Chamberlain
Date/Time:
Friday 10/06/2017 at 11:00 AM
Book:
The Stolen Marriage
Synopsis:
New York Times, USA Today and Sunday Times bestselling author of 24 novels, including "Necessary Lies," "The Silent Sister," "The Secret Life of CeeCee Wilkes," and "The Keeper of the Light Trilogy," Diane likes to write complex stories about relationships between men and women, parents and children, brothers and sisters, and friends. In her newest psychological thriller, she steps back to 1944, Hickory, North Carolina. Tess DeMello has just ended her engagement to the love of her life when she is forced into a strange and loveless marriage to an enigmatic man. With no way out and growing racial tensions in a small rural town, can Tess untangle her husband's mysterious past before her life is put in any more danger?
Restaurant:
Pawleys Plantation
Menu:
Directions: