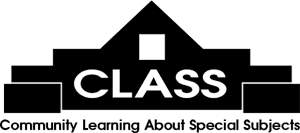 The Moveable Feast features literary luncheons with exciting authors at area restaurants on Fridays, 11 am - 1 pm, $30 each with a $5 cash rebate if the featured book is purchased.
Email
or call 843-235-9600 for more information.
Click here to register online!

Author:
Philip G. Smucker
Date/Time:
Friday 07/21/2017 at 11:00 AM
Book:
Riding with George: Sportsmanship & Chivalry in the Making of America's First President
Synopsis:
A fifth-great-grandnephew of George Washington, Smucker uses his background as a war correspondent, sports reporter, and amateur equestrian to weave an insightful tale based upon his own travels in the footsteps and hoofprints of Washington as a surveyor, sportsman, and field commander. As often as possible, he saddles up and charges off to see what Washington's woods, byways, and battlefields look like from atop a saddle. Riding with George is "boots-in-stirrups" storytelling that unspools Washington's rise to fame in a never-before-told yarn. It shows how a young Virginian's athleticism and Old World chivalry propelled him to become a model of right action and good manners for a fledgling nation.
Restaurant:
Carefree Catering
Menu:
Directions: