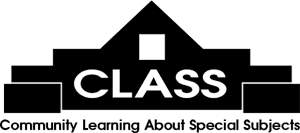 The Moveable Feast features literary luncheons with exciting authors at area restaurants on Fridays, 11 am - 1 pm, $30 each with a $5 cash rebate if the featured book is purchased.
Email
or call 843-235-9600 for more information.
Click here to register online!

Author:
Ace Atkins
Date/Time:
Tuesday 07/25/2017 at 11:00 AM
Book:
The Fallen
Synopsis:
New York Times bestselling author of 19 novels, including "The Innocents" and "Robert B. Parker's Slow Burn," and one of the best crime writers working today, Ace has been nominated for every major award in crime fiction, including the Edgar three times, twice for novels about former U.S. Army Ranger Quinn Colson. "The Fallen" is a classic southern tale of backroom deals, tainted honor, dysfunctional family, high-stakes greed – and everyday heroism. Mississippi sheriff Quinn Colson had to admit he admired the bank robbers. A new bank was hit almost every week, and the robbers rushed in and out with such skill and precision it reminded him of raids he'd led back in Afghanistan and Iraq when he was an Army Ranger. In fact, it reminded him so much of the techniques in the Ranger Handbook that he couldn't help wondering if the outlaws were former Rangers themselves. And that was definitely going to be a problem. If he stood any chance of catching them, he was going to need the help of old allies, new enemies, and a lot of luck. The enemies he had plenty of. It was the allies and the luck that were going to be in woefully short supply.
Restaurant:
Pawleys Plantation
Menu:
Directions: