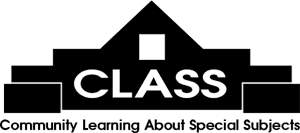 The Moveable Feast features literary luncheons with exciting authors at area restaurants on Fridays, 11 am - 1 pm, $30 each with a $5 cash rebate if the featured book is purchased.
Email
or call 843-235-9600 for more information.
Click here to register online!

Author:
Mary Alice Monroe
Date/Time:
Friday 06/23/2017 at 11:00 AM
Book:
Beach House for Rent
Synopsis:
Fifty-year-old Cara Rutledge rents out her quaint beach house on Isle of Palms to twenty-five-year old Heather Fordham for the entire summer. An artist by trade who's given a special commission to paint birds on postage stamps, anxiety-prone Heather would prefer to stay indoors with her beloved melee of pet birds. But once at the beach, the shore birds – and a man who rescues them – lure her outside and just might show her what she's been missing out on. Simultaneously, as the summer progresses, Cara's life reels with sudden tragedy. She wants only to return home to the beach house where once she'd felt safe, but Heather refuses to budge from her newfound sanctuary. So begins the unlikeliest of rooming situations between two strangers forced to live together and support each other as they navigate the next chapter of their lives. As everything around the ladies is coming apart, they learn that the only thing they can really rely on is each other. And, like the migrating shorebirds that come to the island for the summer, these two women of different generations must rediscover their common bonds and unique strengths so at summer's end they, too, can take flight. *Fee includes Feast, book and benefit donation to SC Turtle Hospital.
Restaurant:
Litchfield Country Club
Menu:
Directions: