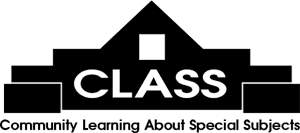 The Moveable Feast features literary luncheons with exciting authors at area restaurants on Fridays, 11 am - 1 pm, $30 each with a $5 cash rebate if the featured book is purchased.
Email
or call 843-235-9600 for more information.
Click here to register online!

Author:
Lisa Wingate
Date/Time:
Friday 06/09/2017 at 11:00 AM
Book:
Before We Were Yours
Synopsis:
From the 1920s through 1950, thousands of children of single mothers and poverty-stricken parents were taken away – sometimes even quietly whisked off front porches or from hospital maternity wards – by the Tennessee Children's Home Society and its Memphis branch director, Georgia Tann. While heartbroken birth mothers searched for their stolen sons and daughters, the children were often kept in unlicensed boarding facilities and given new names and histories before being transported around the country to adoptive parents who could afford to pay. "Before We Were Yours" tells the stories of the children, through twelve-year-old Rill Foss, stolen from her family's Mississippi River shanty boat with her four young siblings and held in an orphan house where uncertainty and danger wait around every corner. For admirers of "Orphan Train" and "The Nightingale," Wingate adds a brilliantly fictionalized life to one of America's most notorious scandals.
Restaurant:
Pawleys Plantation
Menu:
Directions: