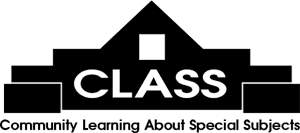 The Moveable Feast features literary luncheons with exciting authors at area restaurants on Fridays, 11 am - 1 pm, $30 each with a $5 cash rebate if the featured book is purchased.
Email
or call 843-235-9600 for more information.
Click here to register online!

Author:
Helen Simonson
Date/Time:
Friday 02/24/2017 at 11:00 AM
Book:
The Summer Before the War
Synopsis:
The author of New York Times and international bestseller - "Major Pettigrew's Last Stand" - brings us East Sussex, 1914. It is the end of England's brief Edwardian summer, and everyone agrees that the weather has never been so beautiful. Formidable local matriarch, Agatha Kent, has just risked her reputation by publicly pushing for the appointment of a female Latin teacher but when Beatrice Nash arrives, with one trunk and several large crates of books, she is not as old or as meek as expected. As Beatrice navigates the strictures of small town life, an unimaginable war looms. The true limits of progress, and the old ways, will be tested as this small Sussex town and its inhabitants go to war. "A novel to cure your Downton Abbey withdrawal ... a delightful story about nontraditional romantic relationships, class snobbery and the everybody-knows-everybody complications of living in a small community." —The Washington Post.
Restaurant:
Pine Lakes Country Club
Menu:
Directions: