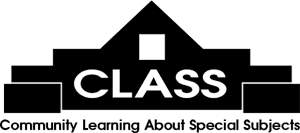 Some Art Works and CLASS-sponsored events (receptions, fundraisers) are held at the Litchfield Exchange; others (Moveable Feasts, Kimbel Concert Series, and Women's Retreats) are held other locations.
Click on class number here or below to complete the enrollment form:
- CLASS Publishing at Hammock Shop Book Fair

Instructor: Linda Ketron and authors
Dates: Jul 22, 2017 to Jul 22, 2017
Time: From 4:00 PM to 6:00 PM
Materials: Books priced from $6.95 to $39.95
Class Cost: $0.00
Is Class Open? no
Description: Come visit our table at the book fair at the Hammock Shops in Pawleys Island. CLASS Publishing will have 8 books (two novels, three children's books and three photography coffee table books)and several of the authors/artists available to autograph them!