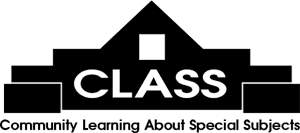 Some Art Works and CLASS-sponsored events (receptions, fundraisers) are held at the Litchfield Exchange; others (Moveable Feasts, Kimbel Concert Series, and Women's Retreats) are held other locations.
Click on class number here or below to complete the enrollment form:
- Moveable Feast Gift Certificates

Instructor:
Dates: Nov 18, 2016 to Dec 24, 2016
Time: From 10:00 AM to 2:00 PM
Materials:
Class Cost: $25.00
Is Class Open? no
Description: Beginning in January 2017, CLASS will implement the first price increase for the Moveable Feast in 20 years! But the price hike comes with a silver lining: Each feast will be $30, with a $5 cash rebate, if you purchase the featured book. Until Dec. 24, you may purchase gift certificates for the new year at the old price ($25) and use them anytime through June, 2017. Let your kids & grandkids know how easy and welcome this gift would be! Think about your book club buddies, your wonderful Friday friends, your own sweet, deserving self – stock up now!