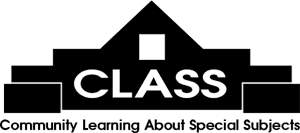 Some Art Works and CLASS-sponsored events (receptions, fundraisers) are held at the Litchfield Exchange; others (Moveable Feasts, Kimbel Concert Series, and Women's Retreats) are held other locations.
Click on class number here or below to complete the enrollment form:
- Raise the Roof Art & Book Fair (June 4, 2016)

Instructor: Art Works & Laura Herriott
Dates: Jun 4, 2016 to Jun 4, 2016
Time: From 2:00 PM to 5:00 PM
Materials:
Class Cost: $0.00
Is Class Open? yes
Description: Art Works hosts this fundraiser at the Litchfield Exchange to help Laura Herriott re-roof her bed & breakfast on Sandy Island. Local artists, photographers, artisans & authors will fill the atrium (vendor table, $25), while the Pawleys Island Jazz Quartet graces the airspace, free refreshments & beverages. Goodwill donation at the door. Art Works will feature new works by local artists (Terry Belanger, Kathi Bixler, Nancy Bracken, Roger Cleveland, Gwen Coley, Millie Doud, Sharon Knost, Barbara Linderman, Mary Helen Lowrimore, Suz Mole, Sue Schirtzinger, Barnie Slice, Squeaky Swenson, Cindy Valentine and Kathy Welde).