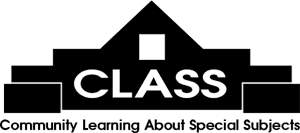 Welcome to the Pawleys Island/Litchfield SC CLASS website!
CLASS (Community Learning About Special Subjects) continues its 15th year of providing adults with courses taught by talented instructors in a casual environment for the pure joy of learning. The CLASS office, along with Art Works and the Moveable Feast, is located inside the Chocolate & Coffee House at the Litchfield Exchange, two miles south of Brookgreen Gardens, just behind Applewood's.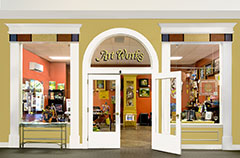 The courses offered this fall include a two-day oil painting workshop with Jane Woodward (date to be set), MyGroup with Lisa Rosof, three literary tours to benefit the new Waccamaw Library with Lee Brockington, and Fridays' Moveable Feasts, literary luncheons featuring exciting authors at area restaurants.
To register or receive the schedule for CLASS, call 843-235-9600, stop by the Chocolate & Coffee House in the Litchfield Exchange for a copy, or click on CLASS list at the top of this page.
Art Works, CLASS and The Moveable Feast are owned and managed by Linda Ketron, who also serves as the Director of the Osher Lifelong Learning Institute at Coastal Carolina University. The complete listing of Lifelong Learning courses is available at www.coastal.edu/olli, or by calling 843-234-3422.

Instructor:
William Woodson
Dates:
Nov 29, 2013 to Nov 30, 2013
Time:
From 11:00 am to 4:00 pm
Materials:
Class Cost:
$0.00
Is Class Open?
yes
Description:
Join us for the exciting book launch weekend for CLASS Publishing and William Woodson's debut novel: Waccamaw Gold! Friday, Nov. 29, 11 am-1 pm, The Moveable Feast at Pawleys Plantation, $25 (reservations through ClassAtPawleys.com) Friday, Nov. 29, 3 to 5 pm, Book signing at Harborwalk Books, 105 Screven Street, Georgetown Saturday, Nov. 30, 10 am to noon, Book signing at Seacoast Artists Gallery in Market Common, Myrtle Beach (enjoy the solo exhibition of cover photographer Mike Covington) Saturday, Nov. 30, 2 to 4 pm, Book signing at Litchfield Books, Fresh Market Common, Pawleys Island
Click the name above to register!
The Moveable Feast Literary Luncheons
The Moveable Feast features literary luncheons with exciting authors at area restaurants on Fridays, 11 am-1 pm, $25 each (some exceptions). Your participation includes 10% off the purchase price of the featured book. Each Feast is followed by a signing at Litchfield Books at 2 pm.
The Next Feast...
Celia Rivenbark
author of "Rude Bitches Make Me Tired!" at Tara Ballroom at Litchfield Beach & Golf Resort.

"In this always sensible and mildly profane etiquette manual for the modern age, humor columnist and author Celia Rivenbark addresses real-life quandaries ranging from how to deal with braggy playground moms to wondering if you can have sex in your aunt's bed on vacation to correctly grieving the dearly departed (hint: it doesn't include tattoos or truck decals). You will find answers to all your mannerly questions as Celia discusses the social conundrums of our day and age. Good manners have never been so wickedly funny!"

Click here for directions, and details!