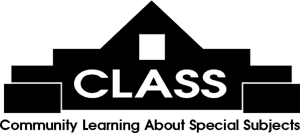 The Moveable Feast features literary luncheons with exciting authors at area restaurants on Fridays, 11 am - 1 pm, $30 each, some exceptions when the book is included with the Feast ticket. Email
[email protected]
or call 843-235-9600 for more information.
Click here to register online!

Author:
Miranda & Thomas Johnson - FULL!
Date/Time:
Tuesday 12/14/2021 at 11:00 AM
Book:
Worlds Unmasked
Synopsis:
A poet and his photographer daughter ride out the strange, troubling times of the coronavirus pandemic together, producing mid-stream a haunting book of black and white images that reveal the raw edges – our own and the worlds' around us – with provocative and restorative haiku footnotes. As a body of work, capturing the strange dichotomy experienced through Covid – both the alienation of society and the grateful appreciation of self – Worlds Unmasked exposes the isolation, loneliness, and despair of feared illness amidst political, social and economic upheaval, countered by the restorative hope found in the beauty and resilience of nature … and human nature. Photographer Miranda Johnson skates on the raw edge of the outsider, seeing herself and others, natural and manmade objects, past and present in and around the mountain town of Asheville, North Carolina, and the coastal island of Hilton Head, South Carolina. Poet Thomas Johnson pins each image to your heart with the economic epiphany of a 17-syllable haiku. Their shared artist gene raises the collection to a level of integration until it is hard to imagine one without the other. share these images in an effort to connect all of us on our journey of human frailty." Together her camera, his pen capture the solace that we are not alone in our isolation.
Restaurant:
Caffe Piccolo
Menu:
Directions: