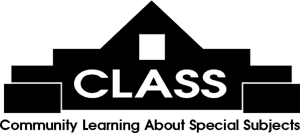 The Moveable Feast features literary luncheons with exciting authors at area restaurants on Fridays, 11 am - 1 pm, $30 each, some exceptions when the book is included with the Feast ticket. Email
[email protected]
or call 843-235-9600 for more information.
Click here to register online!

Author:
Miranda & Thomas Johnson
Date/Time:
Tuesday 12/14/2021 at 11:00 AM
Book:
Worlds Unmasked
Synopsis:
A poet and his photographer daughter ride out the strange, troubling times of the coronavirus pandemic together, producing mid-stream a haunting book of black and white images that reveal the raw edges -- our own and the worlds' around us -- with provocative and restorative haiku footnotes. For the poet, "If Worlds Unmasked is a dark mirror reflecting the truth of the times, it is also a collection that reflects the light and the urge to reclaim something of that lightness of being which begs to be embraced and lived." From the photographer, "No one of us gets through life without feeling the depths of uncomfortable reality. Figuring out how to live with the uncomfortable nature of the uncomfortable is at the root of managing our subconscious navigation of the world. I share these images in an effort to connect all of us on our journey of human frailty." Together her camera, his pen capture the solace that we are not alone in our isolation.
Restaurant:
Caffe Piccolo
Menu:
Directions: