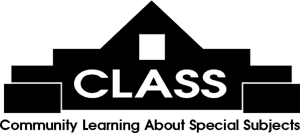 The Moveable Feast features literary luncheons with exciting authors at area restaurants on Fridays, 11 am - 1 pm, $30 each, some exceptions when the book is included with the Feast ticket. Email
[email protected]
or call 843-235-9600 for more information.
Click here to register online!

Author:
Robin R. Salmon
Date/Time:
Friday 12/17/2021 at 11:00 AM
Book:
Brookgreen 101: The Curator's Legacy
Synopsis:
For nearly half a century, Robin Salmon (Vice President of Art and Historical Collections and Curator of Sculpture) has been at the helm of Brookgreen Gardens history and sculpture collections, directing acquisitions and expansion, researching history and provenance, designing preservation and displays, and propelling the collection to national awareness through her participation and leadership in the National Sculpture Society of America. Throughout the years of working with, nurturing, and exhibiting American sculptors, she has concurrently led the specialized education of the Gardens' hundreds of volunteers through her monthly lecture series "Brookgreen 101," sharing the unique history of the property and the sculptural works. A sampling of this treasure trove of Salmon's lectures, illustrated with the images of photographer Anne Swift Malarich, herself a 25-year Brookgreen volunteer, creates a lasting gift to future administrations, staff, and volunteers, as well as to the public at lage. As the crown among South Carolina's many historic art destinations, Brookgreen Gardens' jewel in that crown, Robin Salmon, continues to shine the light on the Huntingtons' magnificent contribution.
Restaurant:
Kimbel's, Wachesaw
Menu:
Directions: