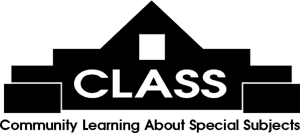 The Moveable Feast features literary luncheons with exciting authors at area restaurants on Fridays, 11 am - 1 pm, $30 each, some exceptions when the book is included with the Feast ticket. Email
[email protected]
or call 843-235-9600 for more information.
Click here to register online!

Author:
Robert "Mac" McAlister
Date/Time:
Friday 11/26/2021 at 11:00 AM
Book:
Wooden Ships on Winyah Bay
Synopsis:
Local author ("Pawleys Island: An Old Man's Love Story") and wooden boat enthusiast ("Cruising Through Life") "Mac" McAlister shares the epic history of Winyah Bay's wooden boats, stretching back to 1526 when Spanish explorers sailed through the inlet and were greeted by Native Americans in dugout canoes. Spanning the beginnings of the legacy of rice and indigo plantations in the early 1700s to Lafayette's landing at Winyah Bay in 1777, the book covers the end of the lumber boom from the end of the Civil War until the beginning of World War II when hundreds of wooden schooners loaded lumber in the Port of Georgetown and braved storms off Cape Hatteras to deliver cargo to northern cities, while fishermen fished the rivers and the bay in wooden dories, bateaux, and skiffs. Historic photographs, restored by Anne Swift Malarich, illustrate the fascinating history of the rare ecological treasure that is Winyah Bay.
Restaurant:
The Village House, Litchfield
Menu:
Directions: