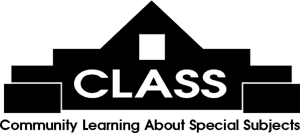 The Moveable Feast features literary luncheons with exciting authors at area restaurants on Fridays, 11 am - 1 pm, $30 each, some exceptions when the book is included with the Feast ticket. Email
[email protected]
or call 843-235-9600 for more information.
Click here to register online!

Author:
Michael Almond
Date/Time:
Friday 11/12/2021 at 11:00 AM
Book:
The Tannery
Synopsis:
"The Tannery" is historical fiction at its best, a murder mystery and legal thriller whose twists and turns will hold readers' attention to the final page. Meticulously researched, this page-turning debut novel transports readers to another time and place (1905, Wilkes County, N.C.), the story unfolding in the turbulent world of Post-Reconstruction social, political, and racial conditions in North Carolina and throughout the South. Reflecting issues prominent in today's headlines, themes of Black voter suppression and intimidation, White Supremacy campaigns, the Wilmington Massacre of 1898, the violence and depravity of the Red Shirts and vigilante terrorism, and the rise of Jim Crow drive the narrative to its dramatic and surprising conclusion.
Restaurant:
Hot Fish Club, Murrells Inlet
Menu:
Directions: