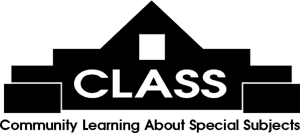 The Moveable Feast features literary luncheons with exciting authors at area restaurants on Fridays, 11 am - 1 pm, $30 each, some exceptions when the book is included with the Feast ticket. Email
[email protected]
or call 843-235-9600 for more information.
Click here to register online!

Author:
Dawn Dixon
Date/Time:
Tuesday 08/17/2021 at 11:00 AM
Book:
Faux Finished, A Mystery
Synopsis:
Dawn Dixon is the winner of Malice Domestic's William F. Deeck Grant for Unpublished Writers. She's written for local, regional and national publications for more than 20 years and worked as a communications specialist and financial editor in corporate America. "Faux Finished," her first novel, opens with decorative painter Bridget O'Brien working late at the Magnolia Blossom Country Club when she hears noises in the dark deserted clubhouse. Investigating, she stumbles over a body in the men's locker room. A business woman in Chapel Hill, N.C., Bridget's neglected her family as she dealt with personal demons. But when her estranged teenage daughter confesses to the murder, Bridget finally gets her priorities. She charges into a wacky, reckless investigation to clear her daughter's name. But is the child really innocent? Dodging police, Bridget blitzes through clues and suspects, managing to stay on the right side of the law … just. Despite family secrets frustrating her efforts, and bonding and redemption with loved ones almost out of reach, Bridget targets the killer amid the March Madness of a UNC-Duke basketball game. The teams battle. The crowd erupts. Is Bridget in over her head?
Restaurant:
The Village House, Litchfield (venue change)
Menu:
Directions: