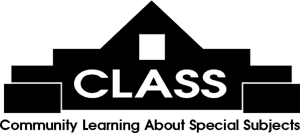 The Moveable Feast features literary luncheons with exciting authors at area restaurants on Fridays, 11 am - 1 pm, $30 each, some exceptions when the book is included with the Feast ticket. Email
[email protected]
or call 843-235-9600 for more information.
Click here to register online!

Author:
Dianna Rostad
Date/Time:
Friday 07/09/2021 at 11:00 AM
Book:
You Belong Here Now
Synopsis:
Garnering praise from many quarters, Rostad's brilliant debut novel introduces three children who take the orphan train from New York City to the big Sky Country of Montana, hoping for a better life where beautiful wild horses roam free. The trio – an Irish boy orphaned by Spanish flu, a tiny girl who won't speak, and a volatile young man who lies about his age to escape Hell's Kitchen – are paraded on train platforms across the Midwest to work-worn folks. Before they reach the last rejection and stop, the oldest comes up with a daring plan, and alone, they set off toward the Yellowstone River and grassy mountains where the wild horses roam. Fate guides them to a family stricken by loss where a brusque spinster refuses the kids on sight, then works them without mercy, and finally risks everything to redefine "family."
Restaurant:
Kimbel's, Wachesaw
Menu:
Directions: